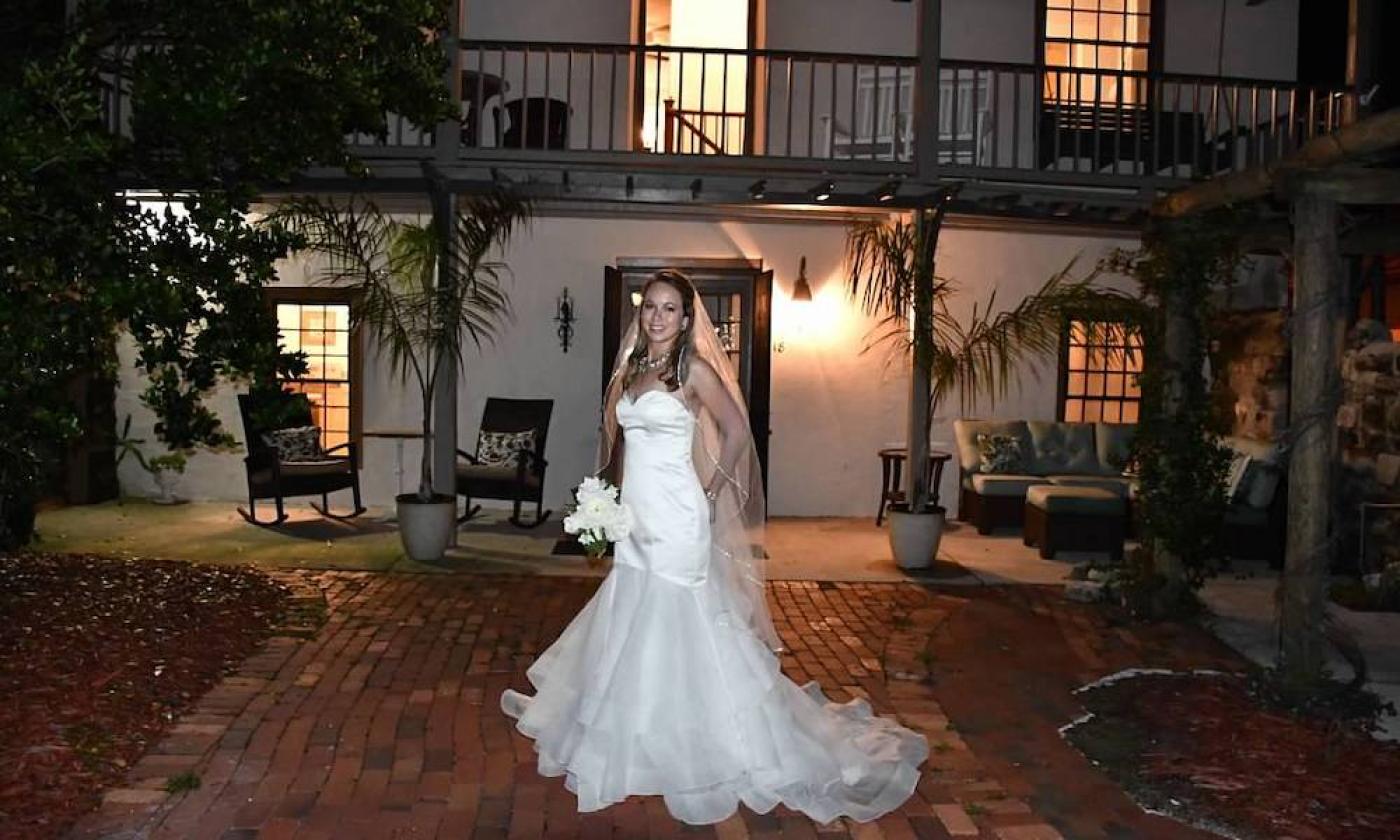 Couples who wish to share their vows within a beautiful historic property in the nation's oldest city will be delighted with the 1790 Sanchez House, part of the Bayfront Marin House wedding venues.
Located near the Bayfront Marin House, facing both Marine Street and the bayfront, the 1790 Sanchez House can host a beautiful wedding for up to 60 guests. There are two guest suites and comfortably furnished public rooms where the wedding party can gather before the ceremony.
Guests can enter the charming courtyard though the gate by Avenida Menendez on the bayfront and enjoy the ceremony surrounded by lush greenery and flowers. After the ceremony, the area can be transformed into a beautiful reception area.
All who attend will be transported to a time of walled courtyards and wrought-iron gates.
The wedding consultants at Bayfront Marin House would be delighted to help couples plan their wedding at the 1790 Sanchez House.
Capacity: Up to 60 guests, seated or standing.