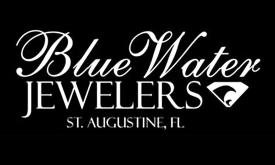 Currently closed.
Mon - Fri:
10:00 am - 6:00 pm
Since 2006, Blue Water Jewelers has offered locals and visitors to St. Augustine affordable jewelry designs at affordable prices.  This family-owned business makes it a priority to provide jewelry of outstanding quality and the best possible service.
Blue Water Jewelers offers engagement rings and new custom-designed jewelry, and they will upgrade and customize family jewelry so more generations can enjoy their family heirlooms.
At Blue Water Jewelers,  visitors can expect the finest of quality. The store has beautifully cut diamonds from Antwerp, Belgium, Breitling Watches, and various earrings, pendants, and bracelets.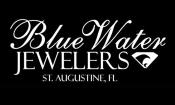 Currently closed.
Mon - Fri:
10:00 am - 6:00 pm