Chop Shop
600 Anastasia Blvd., St. Augustine, 32080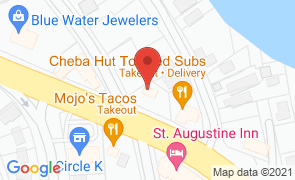 Hours
of Operation
Sun:
10:00 am - 4:00 pm

Mon - Tue:
Closed

Wed - Sat:
10:00 am - 6:00 pm

While Chop Shop Artisan Butcher may serve prepared foods on select days, we no longer list them in our restaurant category. 

Owner Brian Whittington opened this shop knowing that St. Augustine needed a skilled butcher, and he is also the owner of Preserved Restaurant in Lincolnville. To learn more about what Chop Shop sells in their shop, go to Chop Shop Artisan Butcher.

No Reviews Yet...

Be the first to Review Chop Shop!




Things to Do
Near Chop Shop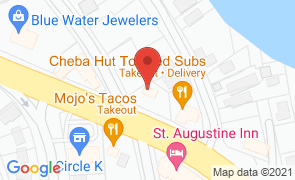 Chop Shop
600 Anastasia Blvd., St. Augustine, 32080
Hours
of Operation
Sun:
10:00 am - 4:00 pm

Mon - Tue:
Closed

Wed - Sat:
10:00 am - 6:00 pm