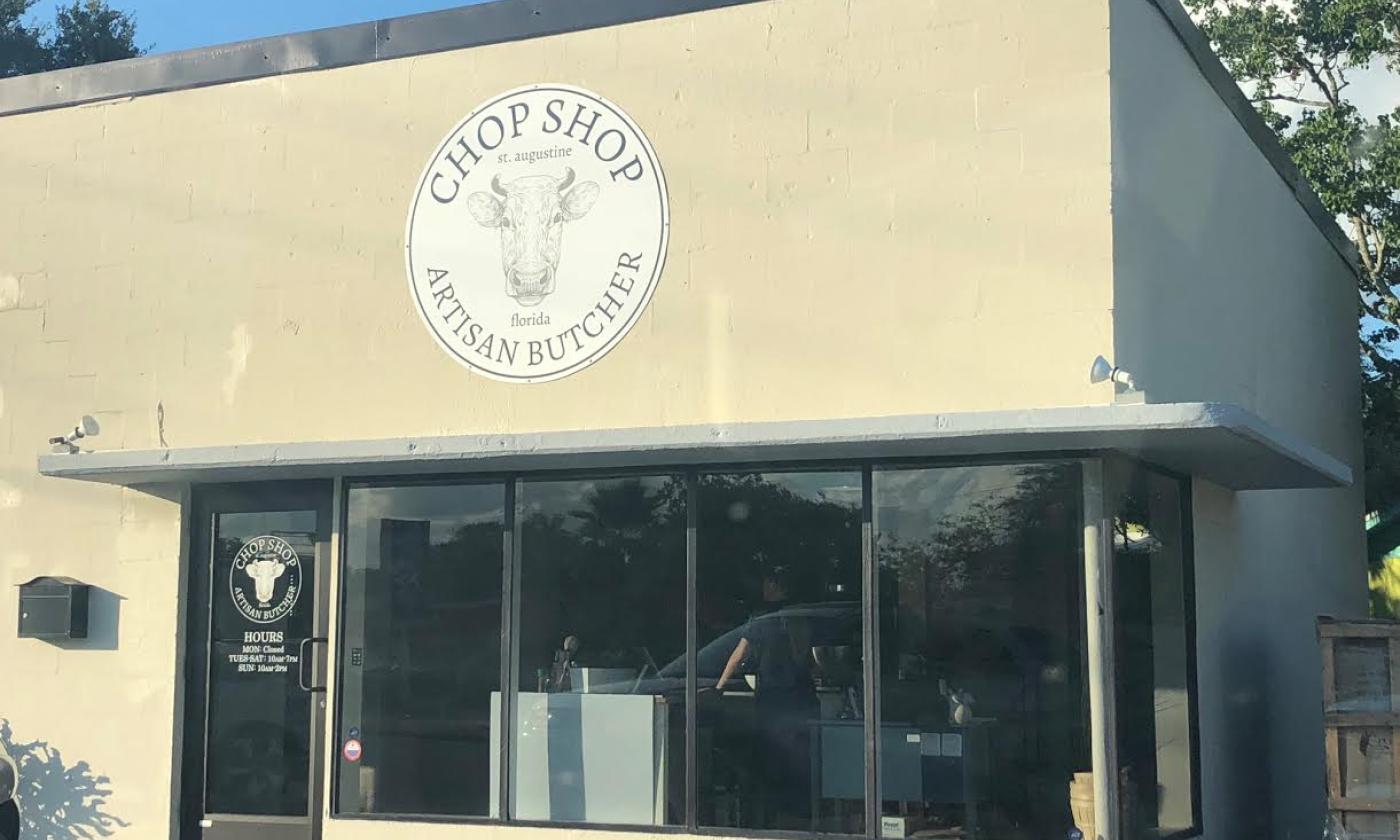 Currently closed.
Mon - Sat:
10:00 am - 6:00 pm
Chop Shop a local butcher and food shop, serves locals and visitors from their store located on Anastasia Island on Anastasia Boulevard in St. Augustine.
They specialize in cuts that are not easily found in the regular supermarket, such as crown roast, hanger steak or pork belly and whole duck. Chop Shop strives to create an environment where butchers can interact with their customers and advise them what kind of cuts they should get, what flavor they're looking for and texture.
In addition to fresh cuts of meat and dry, aged beef, this local butcher shop offers house-made sausages, bone broth, and fresh produce. They also have an impressive selection of charcuterie items such as patés, hummus, spreads, mixed olives, and gourmet cheese.
Chop Shop sells locally produced sauces, rubs, and jams, as well as select kitchen pans, utensils, and wine glasses.  To learn a bit more about what Chop Shop may offer for grab and go items, see the Chop Shop profile.
Chop Shop Artisan Butcher is located at 600 Anastasia Boulevard, and opens daily at 10 a.m., except for Mondays and Tuesdays.
Currently closed.
Mon - Sat:
10:00 am - 6:00 pm