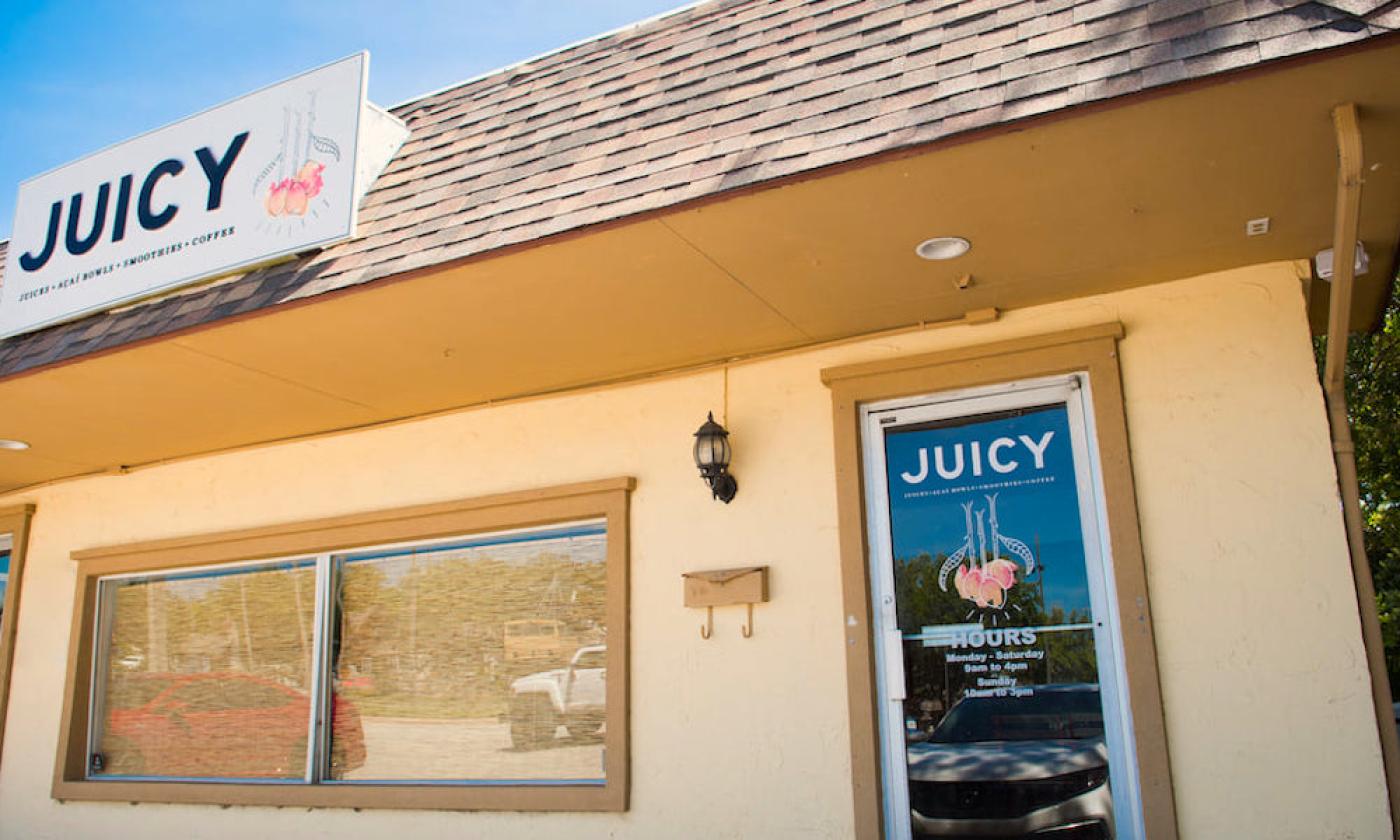 Mon - Sat:
9:00 am - 4:00 pm
Locally-owned juice shop and eatery, Juicy Cafe St. Augustine, offers refreshing fruit bowls, smoothies, and juices to locals and visitors alike looking to curb their sweet tooth (in a healthy way) or hydrate after a long day.
Juicy's menu items are crafted with seasonal and local ingredients that remind guests of tropical travels and basking on the beach. Flavors such as pineapple, cucumber, mint, and mango are highlights. Juicy serves Detox House Shots such as Bring The Fire (ginger juice and honey) and The Classic (citrus, ginger, and turmeric topped with Cayenne and black pepper), smoothies such as Blue Lagoon, The Hulk, and Lean Greens, as well as fruit bowls, homemade peanut butter, avocado toast, and a full coffee and espresso menu. There is also a grab and go fridge for guests in a hurry.
Juicy also has a food Truck - Juicy St. Augustine - to enjoy.
Mon - Sat:
9:00 am - 4:00 pm