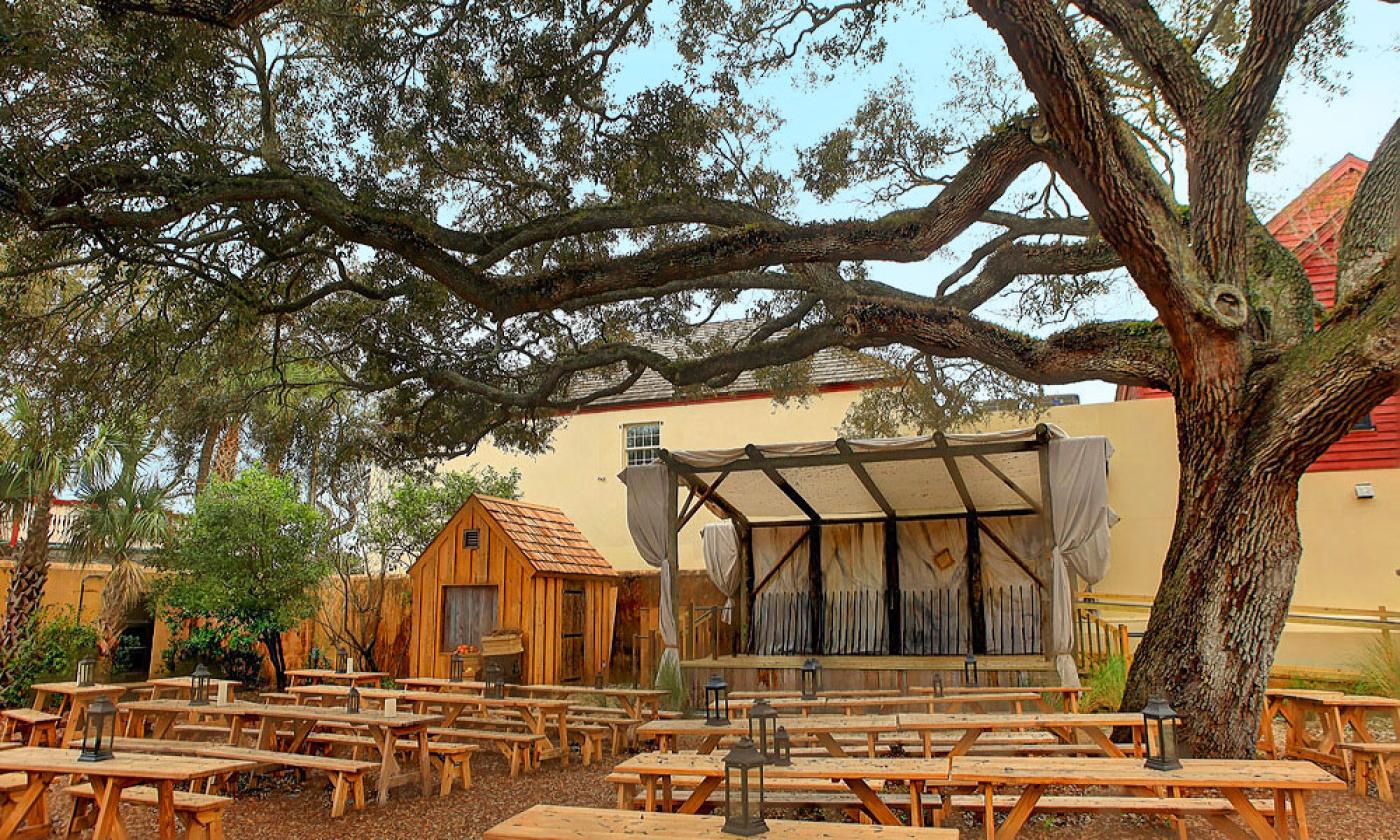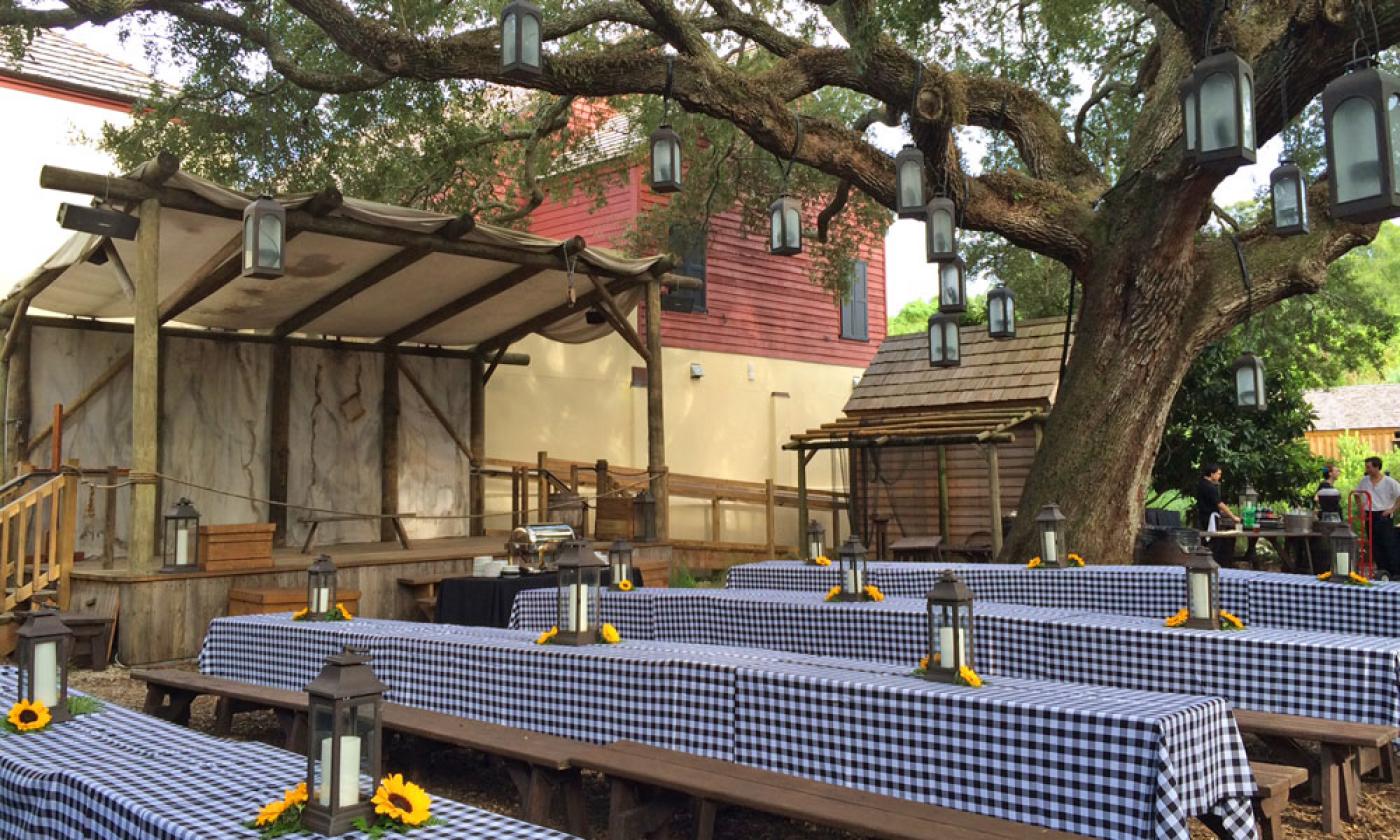 The Colonial Quarter Venue hosts events at one the largest St. Augustine attractions in the heart of downtown. The venue space provides for group events and private parties. The Colonial Quarter Venue is located on two historic acres bordering the popular shopping district of St. George Street and scenic Matanzas Bay. The Colonial Quarter has two restaurants on-site and an amphitheater under a sweeping live oak with family-style table seating for more than 250 visitors.
The historic De Mesa Sanchez House is also a historic indoor setting for private events. Originally built in the 1740s as a one-room colonial residence for Royal Treasury shore guard Antonio de Mesa, it has been restored and expanded over the years until the early 1800s. Today, the original home is the northwest corner of the building.
The Colonial Quarter is a regular event space to community and private events, and serves as a 450th Commemoration signature site. The Colonial Quarter can accommodate almost any size group for receptions, cocktail parties, corporate events and more. They specialize in creating custom events tailored to the needs of guests. They also serve as an intimate concert venue for musicians and artists.
Email [email protected] to set up an appointment with their groups director.
Capacity: Up to 175 guests, seated or standing.