Cutter & Cutter
Across from the plaza.
25 King Street, St. Augustine, FL, 32084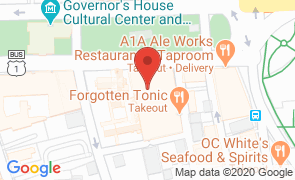 Hours
of Operation
Sun - Thu:
10:00 am - 6:00 pm

Fri - Sat:
10:00 am - 9:00 pm

Cutter & Cutter art gallery, on King Street carries one of the largest "in stock" inventories in North Florida, including original art from artists Pino, Royo, Jaline Pol, Mary Dolph Wood, Ann Packard, Ramon Vilanova, and many other internationally known artists.

The gallery is a 5,000 square foot space with an airy and open feel that displays each piece of artwork beautifully. The spacious feel of Cutter & Cutter enhances the amazing artwork on the walls, allowing visitors to immerse themselves in the paintings and sculptures on display. They often feature special collections of different artists; view their website for more information. 

 

No Reviews Yet...

Be the first to Review Cutter & Cutter!





Images
Restaurants
Near Cutter & Cutter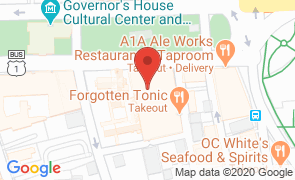 Cutter & Cutter
Across from the plaza.
25 King Street, St. Augustine, FL, 32084
(904) 810-0460
Hours
of Operation
Sun - Thu:
10:00 am - 6:00 pm

Fri - Sat:
10:00 am - 9:00 pm