East Coast/West Coast
138 St. George Street, St. Augustine, FL, 32084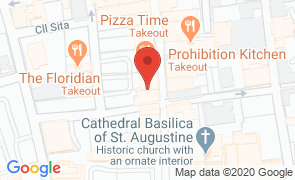 Hours
of Operation
Sun - Fri:
10:00 am - 6:00 pm

Sat:
10:00 am - 8:00 pm

East Coast/West Coast, located at 138 St. George Street, boasts gifts and resort wear for both the land and the sea. Choose from a wide selection of flip flops, t-shirts, sweatshirts, hats, totes, and plenty of souvenirs.  

This store features brands such as Life is Good, Salt Life, Aloha Republic, Old Guys Rule, and more. East Coast/West Coast is located on the corner of St. George Street and Treasury Street, in the heart of the historic district, making it an ideal store for opening or closing a St. George shopping spree. 

No Reviews Yet...

Be the first to Review East Coast/West Coast!




Restaurants
Near East Coast/West Coast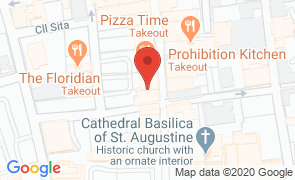 East Coast/West Coast
138 St. George Street, St. Augustine, FL, 32084
(904) 829-0512
Hours
of Operation
Sun - Fri:
10:00 am - 6:00 pm

Sat:
10:00 am - 8:00 pm