Currently closed.
Mon - Thu:
6:30 am - 5:00 pm
Fri - Sat:
6:30 am - 6:00 pm
Genung's Fish Camp exemplifies the classic Florida bait shop. Founded in 1948 by Jack Genung, who ran it for nearly 50 years, Genung's Fish Camp was the spiritual home to fishermen, surfers, kibitzers, generations of neighborhood kids, and at least one fairly tame sandhill crane. 
Said one of those former neighborhood kids, "Everybody came there for bait and to clean their fish, so you always knew where the fish were...It was a real advantage" After Jack retired the camp went through a series of different operators until a few locals got together to revive the facilities, the spirit of the fish camp, and the name. Now it's owned and operated by another local family, the Morleys.
Sticking to its roots, Genung's Fish Camp is primarily a bait and tackle shop offering inshore saltwater tackle, live shrimp, and mud minnows, as well as frozen and artificial bait. Depending on the season, they try to keep live sand fleas, fiddler crabs, mullet, blue crabs, and pinfish in stock.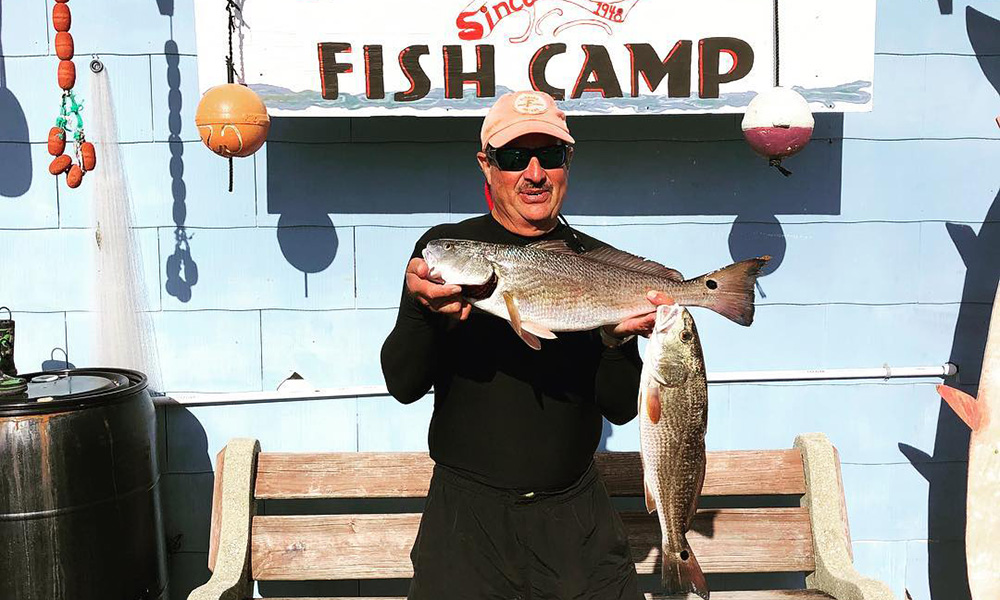 They have a small marina with boat slip rentals, a mechanic, guided fishing excursions, and rentals of kayaks, canoes, and stand-up paddle boards.
Their store offers cold beverages, hats, sunscreen, and t-shirts, as well as snacks, eco-friendly products (such as polarized sunglasses made with biodegradable frames), and everything anyone needs to fish the saltwater rivers near St. Augustine. 
Today, Genung's Fish Camp now has space for local artisans to display its art and rental venue space for weddings and other celebrations on their deck and lawn. "We have a great space on the river with great views of the sunset over the water," said Adam Morley. 
Genung's Fish Camp shows its commitment to the river and its environment by having office space for the Matanzas Riverkeeper on site. Their location is perfect for getting out on the river to see the area's abundant wildlife. Now, GeoTrippin' Adventure Co. operates at Genung's and offers kayak tours with a focus on the environment and rich history of the area. 
Located off A1A on Anastasia Island, just south of the 206 Bridge, Genung's Fish Camp is a living piece of St. Augustine's history. There, visitors will find a quieter place and a simpler time — when days spent fishing local waters aboard small boats started and ended on the banks of the Matanzas, where fishermen, sandhill cranes, and those that just like the water gathered after a great day of fishing.
Genung's Fsh Camp is open seven days a week from 7:00 a.m. to 6:00 p.m. on Sunday through Thursday, and from 7:00 a.m. to 7:00 p.m. on Friday and Saturday.  
Watch their Facebook Page for events, including oyster roasts, live music, and family fun days.
Currently closed.
Mon - Thu:
6:30 am - 5:00 pm
Fri - Sat:
6:30 am - 6:00 pm
Have a Question?