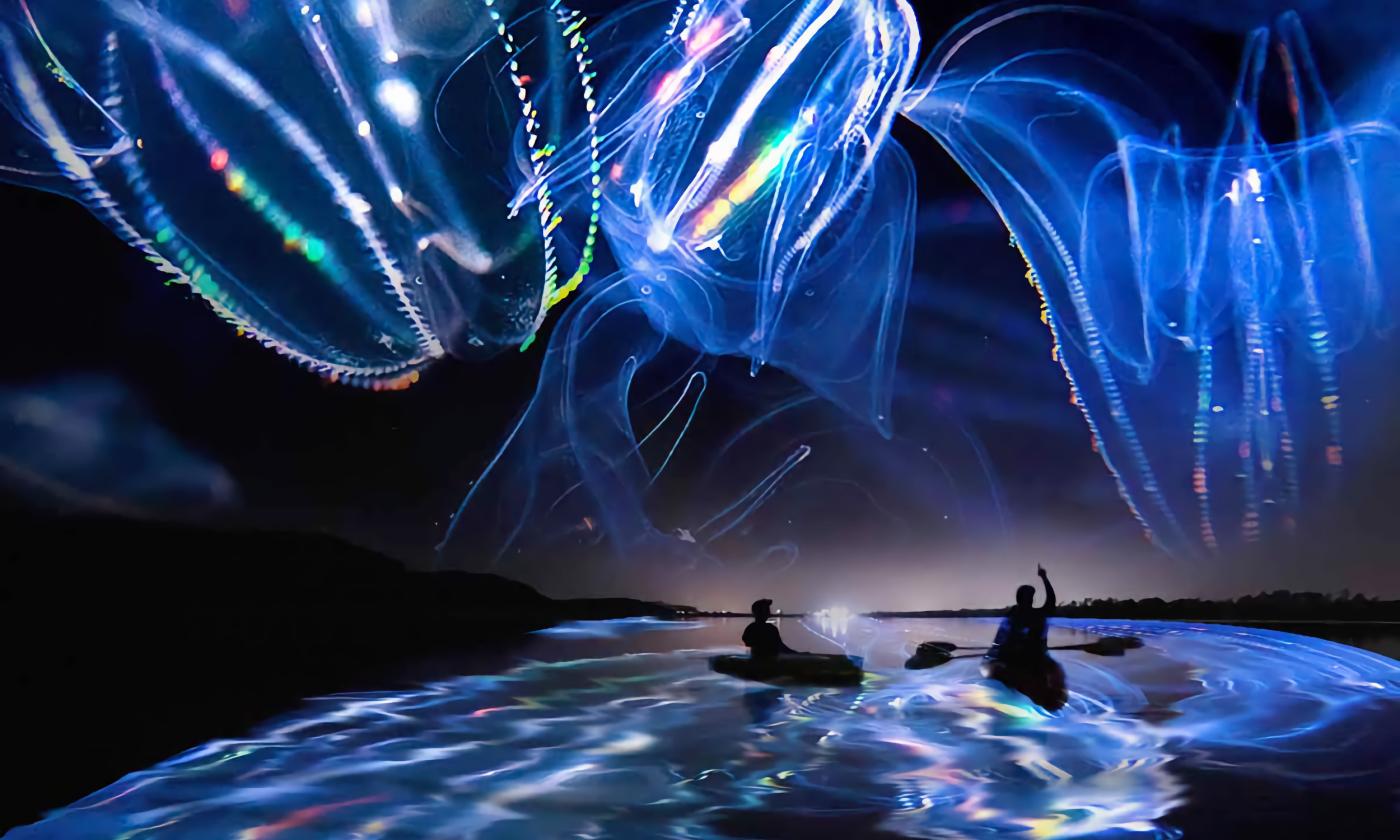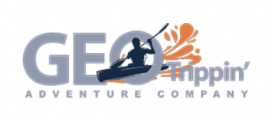 Tours availble by appointment, seven days a week.
GeoTrippin' Adventure Co. focuses on providing fun and educational kayak tours in the waters surrounding St. Augustine. They offer tours during the day when dolphins, manatees, and sea turtles can often be seen, and tours at night when the breathtaking bioluminescence of thousands of tiny sea creatures light up the water. 
In addition, GeoTrippin' Adventure will help arrange the perfect kayak adventure for any person or group — from simply booking kayak rentals, to offering lessons in kayaking, to providing kayak tours designed to suit the skills and interests of each party.
Kayaking in St. Johns County
Taking one or more kayak tours is a great way to learn more about the history and ecology of St. Johns County and St. Augustine, while enjoying the outdoors and having fun on the water. The rivers, estuaries, and wetlands offer a variety of adventures, suitable for all levels of experience, and all providing information about the history of the area. Kayakers have seen dolphins, sea turtles, many variety of wading birds, huge eagle nests, manatees, ospreys, and tiny oysters clinging to the grasses in our estuaries.
The trained guides are eager to share their knowlege about kayaking, the history of the area, the flora and fauna who live here, and how important these resources are. 
EcoTours with GeoTrippin'
GeoTrippin's eco tours, offer fun with a bit of education and an outstanding time on the water:
Dolphin and Sea Turtle Hot Spot: A bit of adventurous kayaking, this tour starts at Genung's Fish Camp on Anastasia Island, just under the 206 bridge. This tour offers different experiences at high and low tide, and kayakers can expect to paddle in a dynamic current. Guests who take this tour often see birds of prey, wading birds, rays, baby sharks, crabs, rays, and oysters — in additon to sea turtles and dolphins. While the tour guides cannot guarantee guests will see all the animals mentioned, they do guarantee a safe and enjoyable adventure, and the best time to take this tour is in the morning or evening.
Guana Lake Estuary Tour: Shallow and sheltered, Guana Lake offers easy kayaking and fascinating experiences in a rare and valuable estuarine environment. This rich area provides a home to over 358 species of birds, 303 species of fish, and 580 species of plants. Guana Lake is a great place for kayakers who love wildlife. This tour offers great paddling all day, and multiple float plans based on the weather, the guests ages and experiences, and the things they most want to see. The Guana Tolomato Matanzas National Estuarine Research Reserve (GTMMERR) covers 73,352 acres of wetland in St. Johns and the two surrounding counties.
Guana Lake Bioluminescence: The waters of Guana Lake offer the unique experience in that bioluminescence occurs here year-round, not just in the summer. Comb jellies spawn in this shallow and sheltered lake, offering a mesmerizing bioluminescence show throughout the year. Dinoflagellates also are most often seen in the warmer months here and throughout other areas of Florida. Guana's sheltered and warm waters allow for these creatures to offer their beauty throughout the year, as well. 
Click here to learn more about GeoTrippping and their eco adventures.
Kayaking Lessons and Classes
From an introductory class designed for every age and fitness level, to a high-intensity kayak lesson and workout, GeoTrippin' offers 90-minute classes that will help every kayaker learn or perfect their stroke technique, paddle harder, and maneuver their small vessel. For those who seek to set out on their own long day trips, GeoTrippin' offers a 4-hour class on planning a safe trip.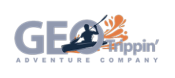 Tours availble by appointment, seven days a week.
Have a Question?