Grand Bohemian Gallery
49 King Street, St. Augustine, FL, 32084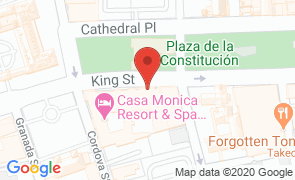 Hours
of Operation
Sun - Thu:
10:00 am - 6:00 pm

Fri - Sat:
10:00 am - 9:00 pm

Sun - Thurs: 10 am - 6 pm<br />Fri - Sat: 10 am - 9 pm
Temporary Hours for Summer 2020: Open 10:00 a.m. to 5:00 p.m. Friday - Tuesday

Grand Bohemian Gallery features an eclectic and visually stimulating art gallery comprised of artwork ranging from oil paintings to wood and bronze sculptures, glass, contemporary jewelry, and unique gift items. Established by hotelier and art enthusiast Richard C. Kessler, this gallery is located off King Street.

The collection at the Grand Bohemian Gallery is comprised of internationally and locally renowned artists. Special to the Grand Bohemian Gallery are internationally-acclaimed artists Stefano Cecchini - famed Italian artist best known for his depictions of wildlife - and French Colorist Expressionist artist Jean Claude Roy. Other featured artists include Ali Launer, Amber Higgins, Elizabeth Nelson, Gart, James Kitchens, Jerry McKellar, Kathleen Elliot, Mitch Kolbe, Oris, Susan Gott, Peter Keil, Philippe Guillerm, Stefan Horik, Thomas Arvid, and John Duckworth. Also on display are works by local artists, Nina Buxton and James Stanford. Buxton offers oil paintings of St. Augustine scenes and Stanford creates glass sculptures.
Restaurants
Near Grand Bohemian Gallery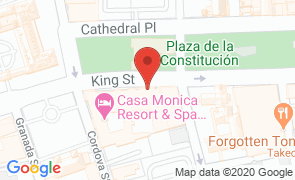 Grand Bohemian Gallery
49 King Street, St. Augustine, FL, 32084
(904) 829-6880
Hours
of Operation
Sun - Thu:
10:00 am - 6:00 pm

Fri - Sat:
10:00 am - 9:00 pm