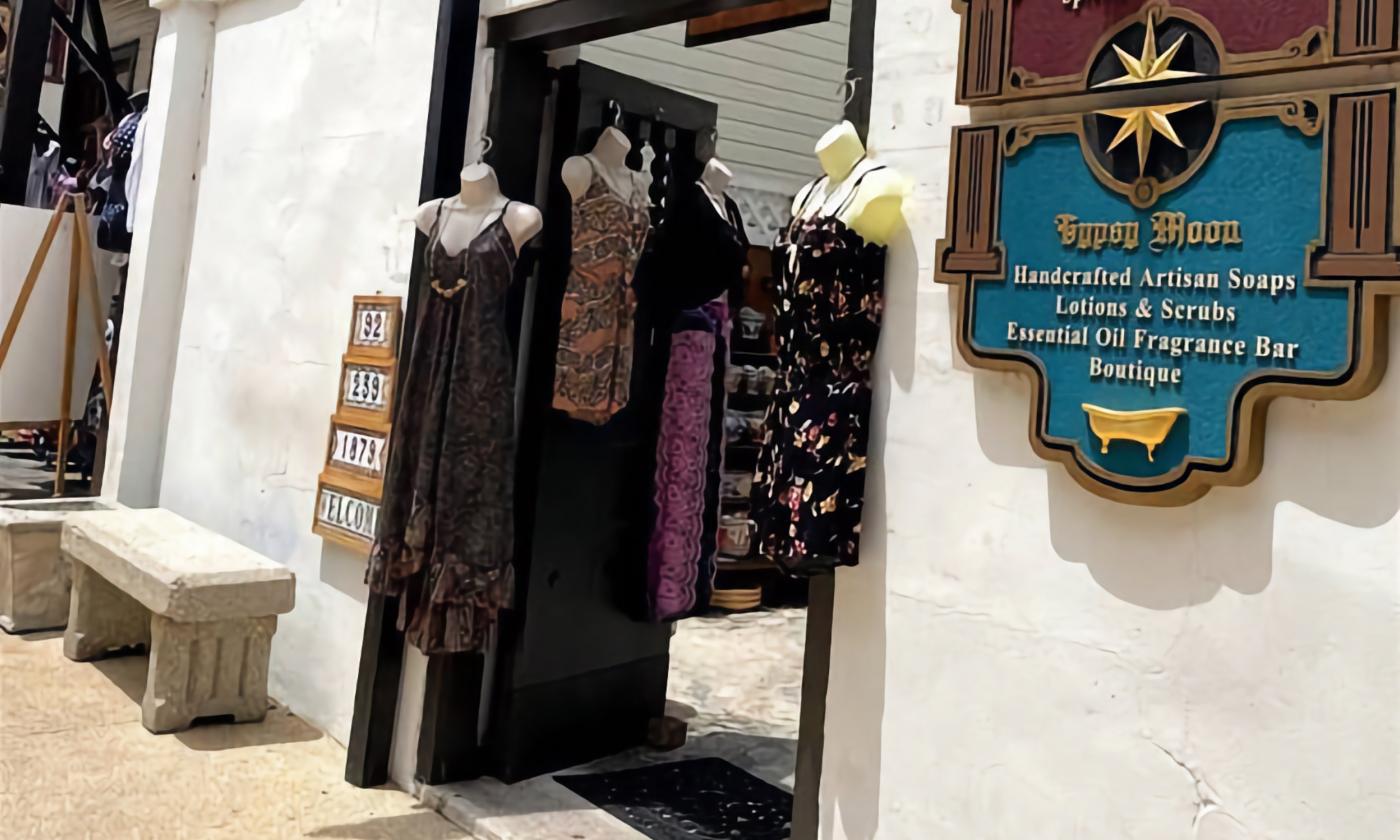 Currently closed.
Mon - Thu:
10:00 am - 6:00 pm
Fri - Sat:
10:00 am - 7:00 pm
Gypsy Moon is a shop on St. George Street selling bohemian and Renaissance-inspired clothing. The line of clothing at Gypsy Moon includes dresses, long skirts, apparel with corsets and ties, shawls and scarves, hats, and flowy tops. An array of jewelry options complete the vintage-aesthetic clothing.
In addition to clothing and jewelry, Gypsy Moon features an apothecary stocked with essential oils, soaps, lotions, scrubs, and various holistic items.
Every item at Gypsy Moon is organic and vegan. Locally-owned and women-owned, Gypsy Moon welcomes in-store and online shoppers.
Currently closed.
Mon - Thu:
10:00 am - 6:00 pm
Fri - Sat:
10:00 am - 7:00 pm