Liv Alternative
1960 US-1, St. Augustine, FL, 32086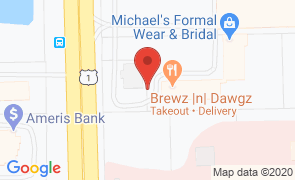 Hours
of Operation
Sun:
Closed

Mon - Sat:
10:00 am - 6:00 pm

Named in part for Olivia, one of the owners, Liv Alternative is grounded in the philosophy that living well and staying well is best accomplished through alternative, natural products made by small companies who share the same philosophy. 

This local and locally-owned store offers natural and healthier products, including those that promote stress relief, provide protein and fitness supplements, boost immunity, and help slow the effects of aging. In addition, they offer select lines of natural products for body, skin, and hair care; digestive supplements; and herbal teas.

Owned and operated by health-conscious people who love St. Augustine, the staff at Liv Alternative present natural and clean products to local residents and those visiting the area. They constantly seek out companies and brands to find those products that they are delighted to use themselves so they can give informed advice and recommendations to each customer. 

While they are quick to say they are not trained medical providers, all are eager and able to help customers find the best products for everyday use, or to comply with the recommendations of a medical professional. 

Liv Alternative offers natural brands that are not available in mainstream stores or health chains and that are chosen to assist the wellness needs of people of all ages. They offer vitamins, workout supplements, probiotics, CBD, assistance with weight control, chemical-free-cleansers for the home, and products for pets.

Live Alternative has a large and tested selection of high-quality CBD products, and they have the experience and knowledge to help their customers choose the best CBD products for their needs. If CBD is not a customer's first choice, they offer natural teas and essential oils to also provide relief from pain or stress.  

They're committed to present quality, natural, and intentionally made products for home and family and to helping their customers make informed choices. 

Liv Alternative is located in st. Augustine at 1960 US Highway 1, South, in the shopping plaza across from Lowe's. Their phone number is (904)460-2873.

 

No Reviews Yet...

Be the first to Review Liv Alternative !




Restaurants
Near Liv Alternative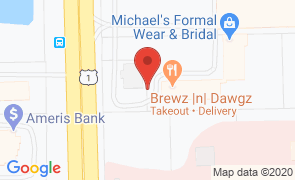 Liv Alternative
1960 US-1, St. Augustine, FL, 32086
(904) 460-2873
Hours
of Operation
Sun:
Closed

Mon - Sat:
10:00 am - 6:00 pm

Find Us on Facebook