BT Nutrition
Located by Flagler Hospital in St Augustine
1972 US-1, St. Augustine, 32086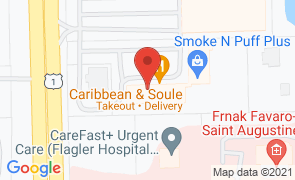 Hours
of Operation
Sun:
9:00 am - 1:00 pm

Mon - Fri:
7:00 am - 7:00 pm

Sat:
8:00 am - 4:00 pm

Better Together Nutrition Bar (called "BT Nutrition" for short), located in St Augustine, offers a fun juice bar experience. Their hip, calming location is known for their nutrition-based drinks such as immunity-boosting mixes, energy drinks, pre, post and intra-workout, teas, aloe drinks, plant-based shakes, and boba.

BT Nutrition also offers coaches and fitness challenges. 

No Reviews Yet...

Be the first to Review BT Nutrition!




Things to Do
Near BT Nutrition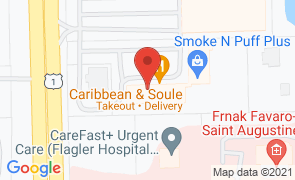 BT Nutrition
Located by Flagler Hospital in St Augustine
1972 US-1, St. Augustine, 32086
Hours
of Operation
Sun:
9:00 am - 1:00 pm

Mon - Fri:
7:00 am - 7:00 pm

Sat:
8:00 am - 4:00 pm