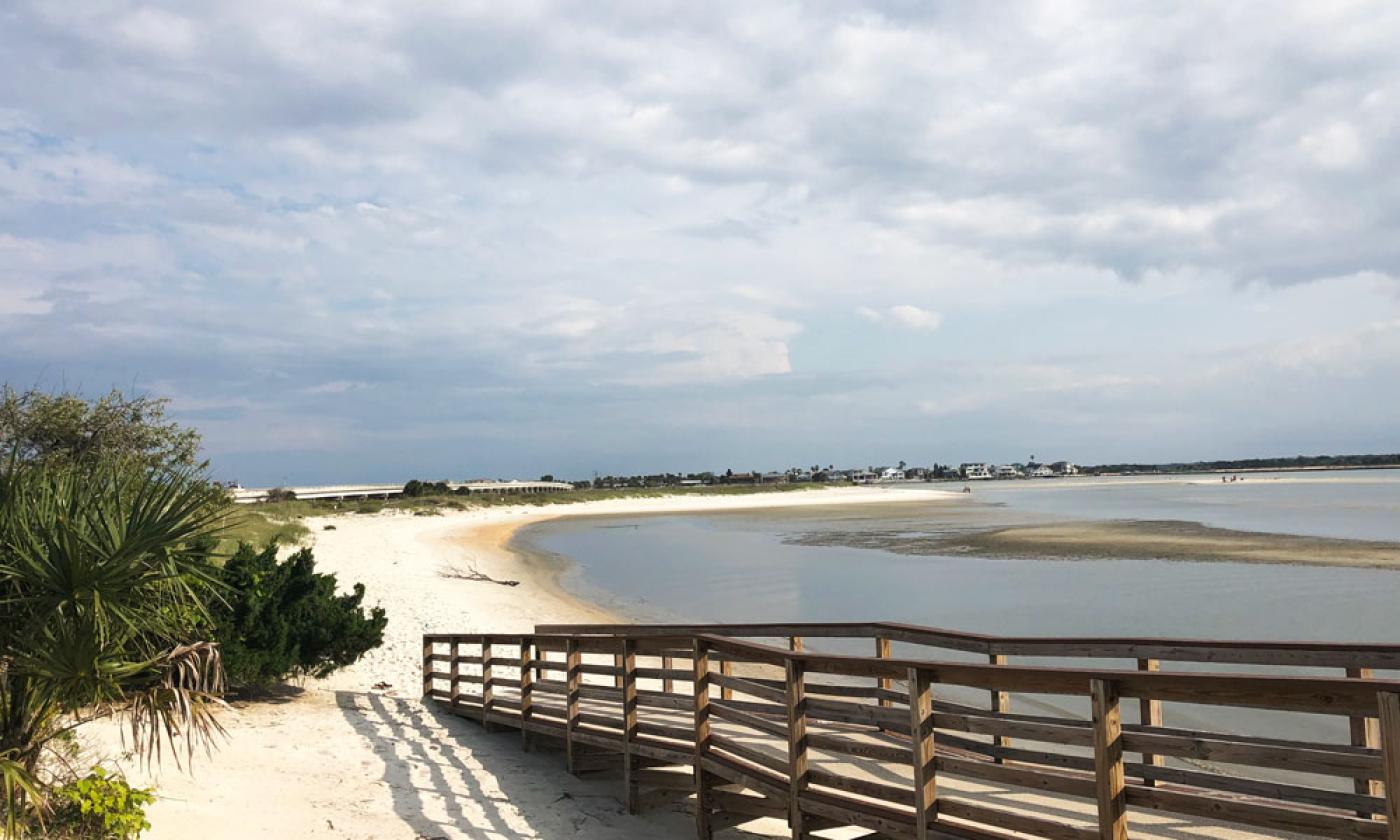 As part of the Fort Matanzas National Monument and park, this diverse eco system offers access to beaches on the Atlantic Ocean and on the estuary along the Matanzas River.
The entire park encompasses 300 acres comprised of four ecosystems: the beach on the Atlantic Ocean with sand, dunes, and dune meadows; the coastal scrub environment; the maritime forest; and the estuary that is the Matanzas River.
This park, at the southern tip of Anastasia Island, has two main areas and three parking lots. At the park's northern end is the entrance to the Fort Matanzas Monument to the west, with Atlantic beach parking and across A1A to the east. The Fort Matanzas Monument includes access to the fort via ferry, a visitor's center, and a parking area.
On the east side of the park is a boardwalk to the Atlantic Ocean and the west side provides access to the beach along the Matanzas River estuary. The park service frequently offers guided walks that meet in the southwest parking lot.
This map shows beach access points on all the beaches maintained by  St. Johns County, and will note the walkover points and footbridges that are currently closed.