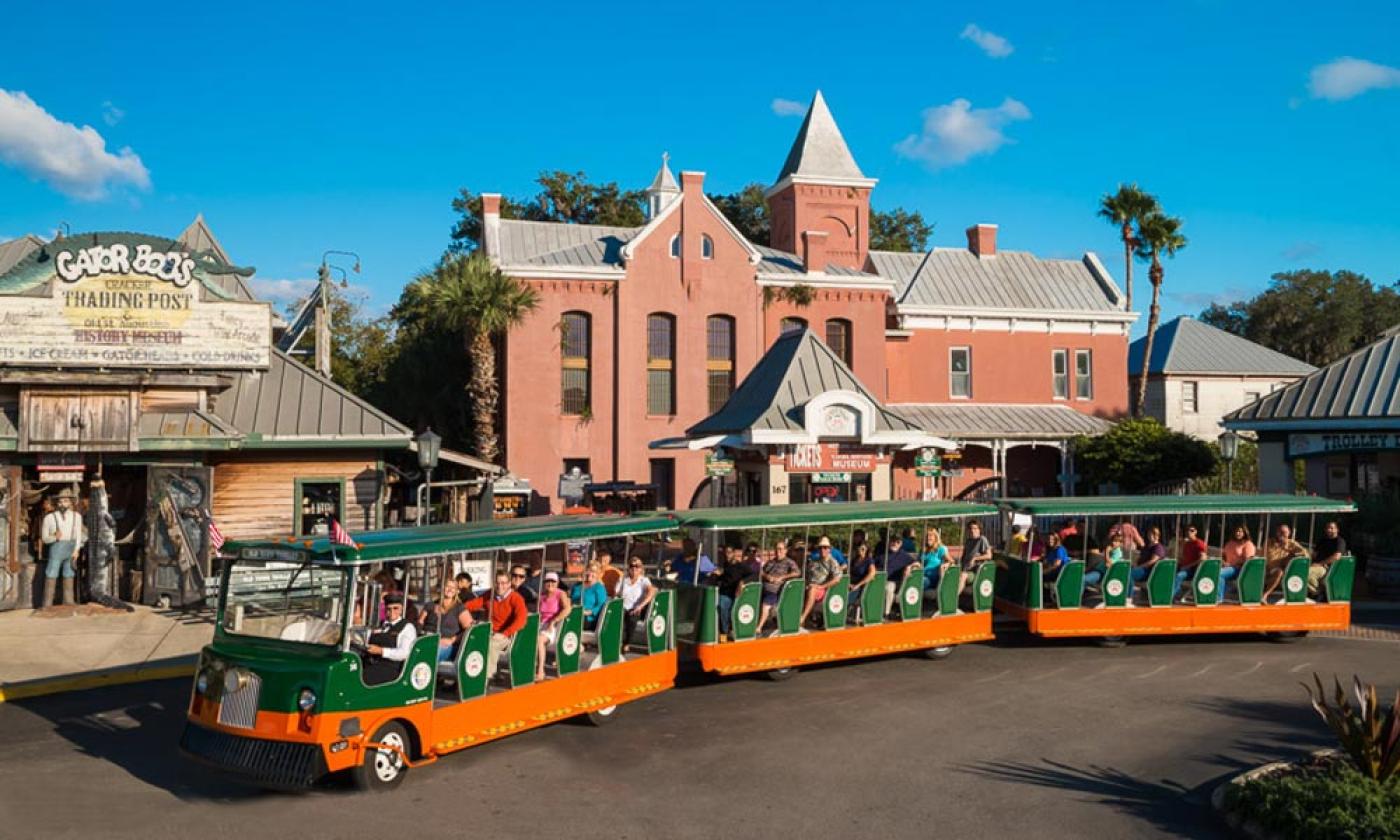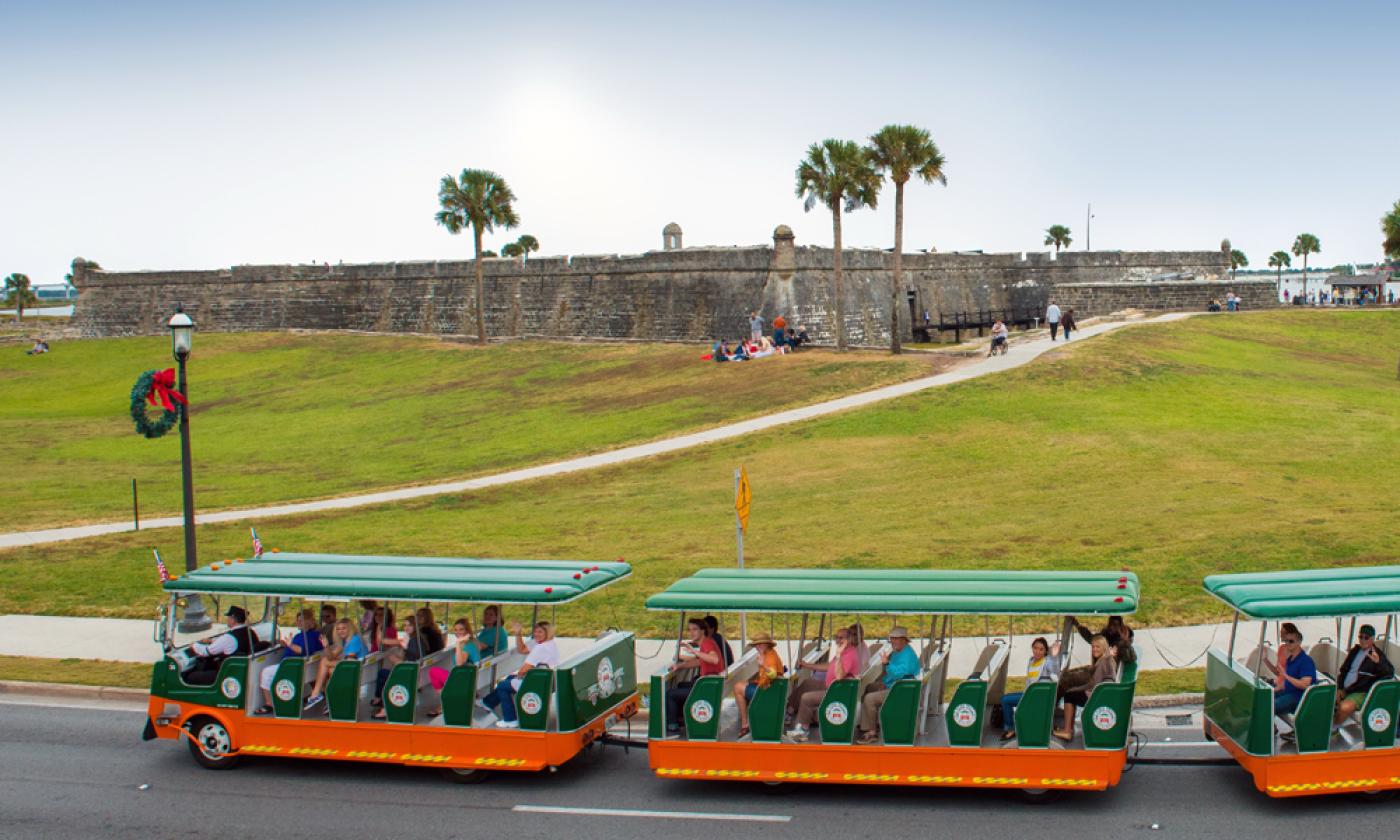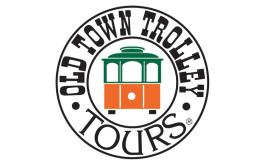 Currently closed.
Mon - Sun:
9:00 am - 4:30 pm
Old Town Trolley Tours offers visitors a fully narrated tour of St. Augustine and a convenient way to get around downtown, with 22 stops along the way.
The Old Town Trolley Tour route encompasses seven miles of fascinating history as recounted by one of Old Town Trolley's highly-trained and certified tour guides/conductors. The tour provides an excellent overview of St. Augustine, and free parking available at the Old Town Trolley Welcome Centers makes it easy to get around town without the hassle of searching for parking.
One full loop takes about an hour and a half to complete. Trolleys depart every 20 minutes, so it's easy to hop off at a stop and hop back on without a long wait.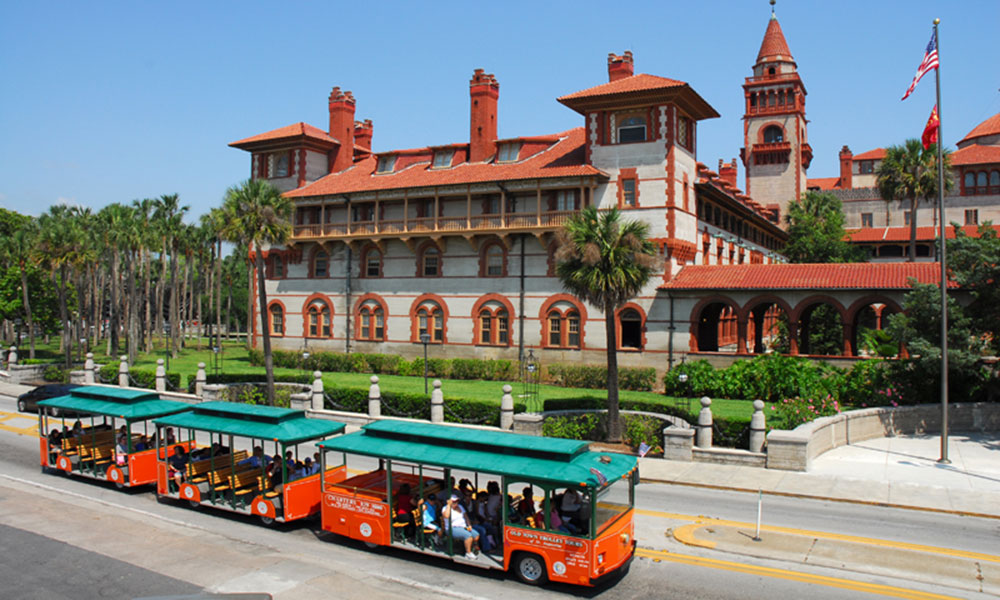 Discounted attraction packages to other St. Augustine attractions can be purchased at the Old Jail and all the other Old Town Trolley ticket depots throughout town. Free parking is available at the Old Jail at 167 San Marco Ave.
The trolley tickets are good for one day of sightseeing, and a ticket for a second consecutive day is available for a nominal fee.
The trolley ticket includes free admission to the St. Augustine History Museum, complimentary shuttle service to most local hotels, and Beach Bus service to St. Augustine Beach.
The last trolley tour of the day goes out at 4:30 p.m.
Old Town Trolleys welcome service animals, those trained to provide specific tasks. No other pets are allowed on the trolleys.
For more information about their accessibility services, click here. 
Specialty Tours
Ghosts & Gravestones Tour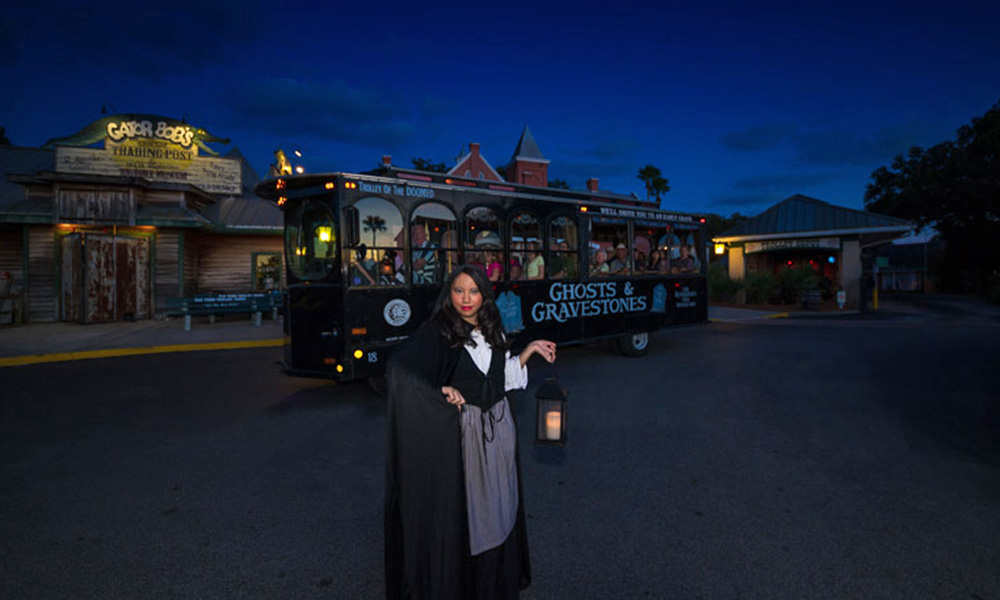 Departing nightly at 8 p.m. from 27 San Marco Avenue, the Ghosts & Gravestones Frightseeing Tours invite guests on a spooky adventure to experience St. Augustine's darker side. A "Ghost Host" will chauffeur attendees to some of St. Augustine's most famous haunted spots, entertaining them with tales of the strange, creepy, and tragic sides of the city's history.
This special tour is also the only ghost tour in town that offers guests access to the Old Jail and The Chamber of Horrors at Potter's Wax Museum. This tour is rated PG13 and may be scary for younger kids, so parental discretion is advised. For more information, and to purchase tickets, please click here.
Ghost Town Trolley Tour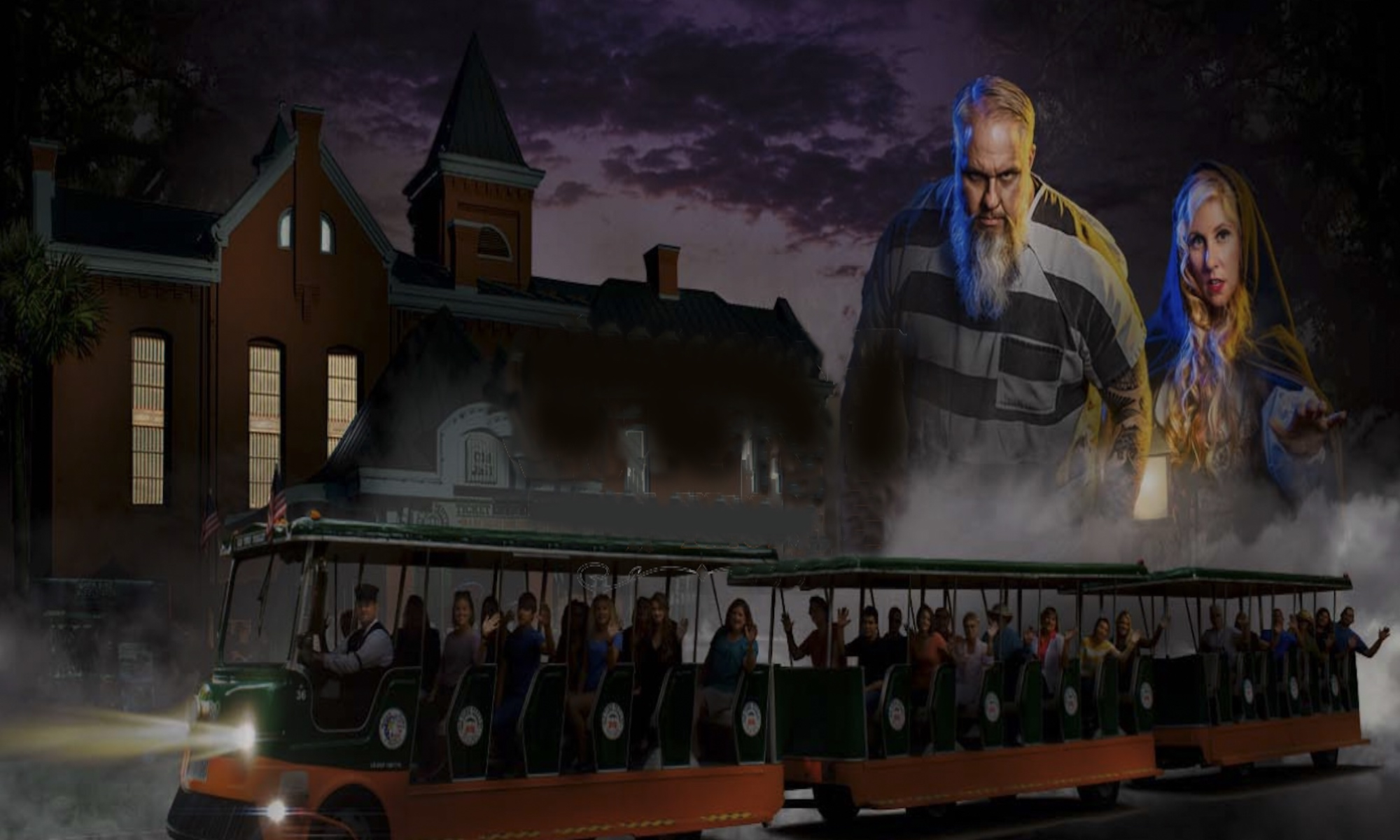 A haunting journey around the spookiest locations in St. Augustine, the Ghost Town Trolley Tour travels through the Ancient City for an hour. The hosts may or may not be ghosts and do provide lively tales about the people who lived here and those who may have never left. 
The stories include historical facts, descriptions of paranormal experiences, and personal accounts. The open-air trolley passes by the City Gate, Huguenot Cemetery, and the Old Jail  — one of the most haunted buildings in St. Augustine.  For more information, and to purchase tickets please click here.
Old Jail After Dark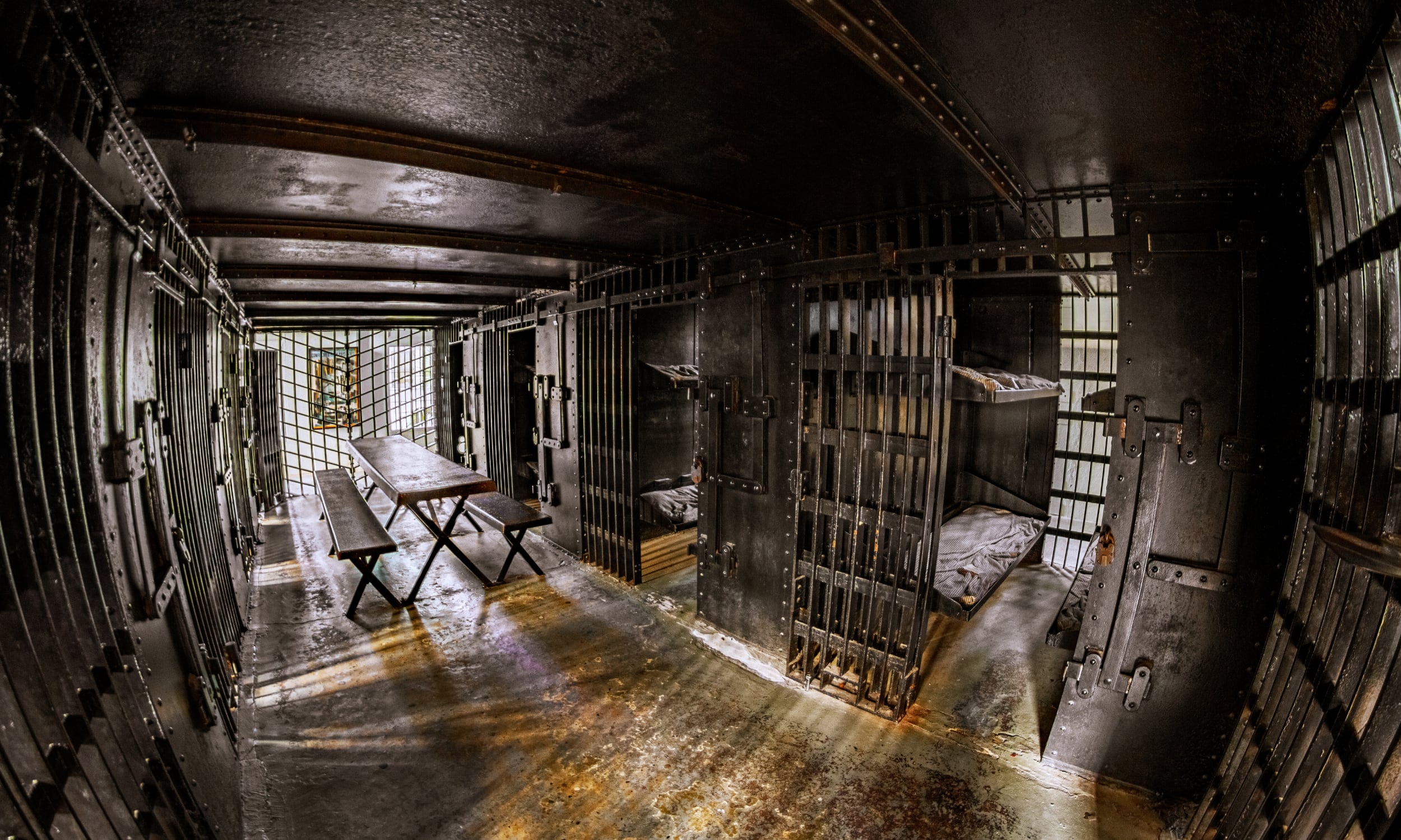 Old Town Trolleys now offers a special 10-person tour of the Old Jail after sunset. Visitors can use the latest equipment to participate in paranormal investigations. The Old Jail is recognized as one of the more haunted places in St. Augustine, and the stories of these ghosts are not usually happy ones. This tour is limited to ten, allowing guests a more intimate experience and the opportunity to hear the stories and use the equipment to seek spirits and communicate with them. For more information and to purchase tickets, click here.
Wedding Trolley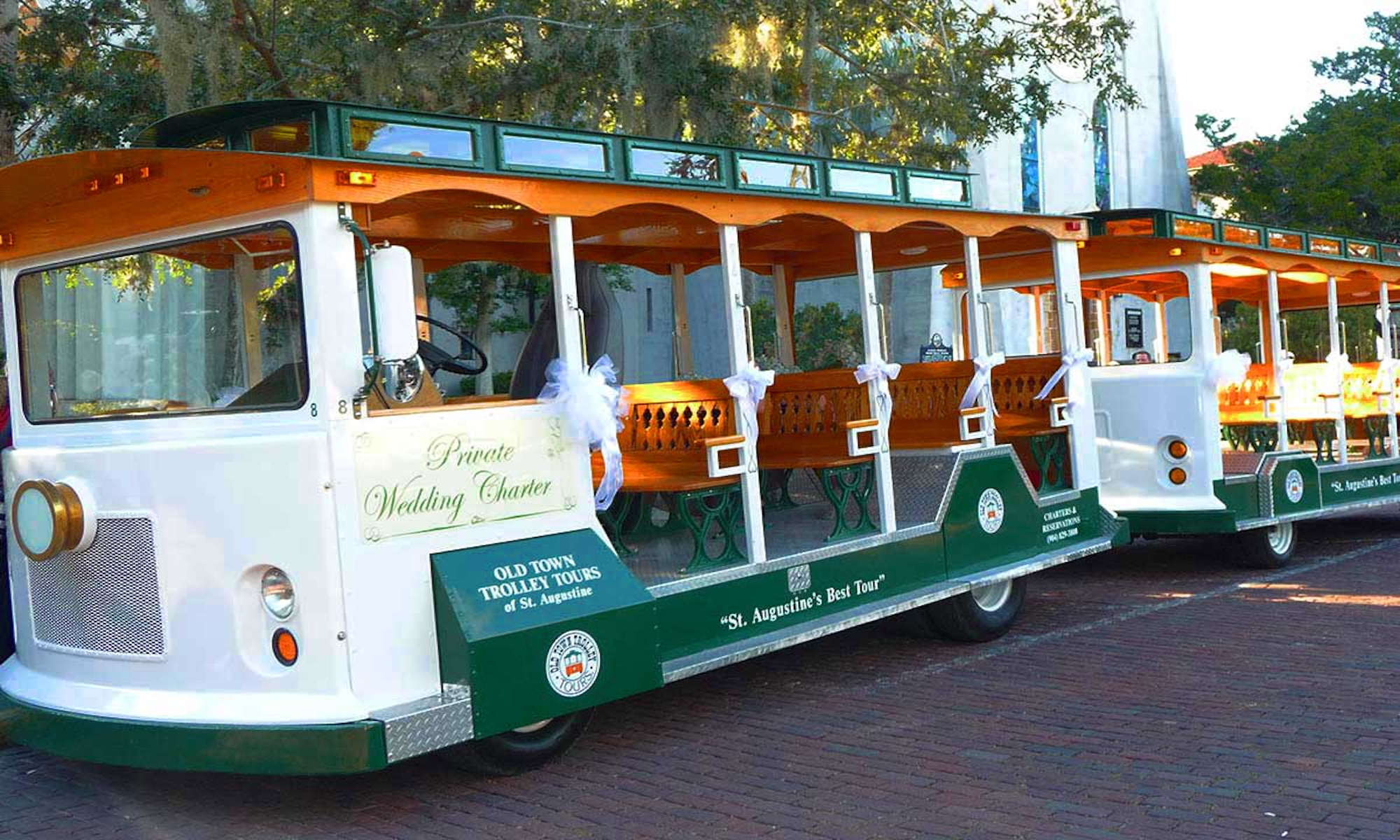 Old Town Trolley Tours also offers charters on its special wedding trolley. For information about a private charter, please go here.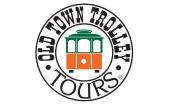 Currently closed.
Mon - Sun:
9:00 am - 4:30 pm
Admission | Ticket Prices
Please check our website calendar for tour availability and pricing information
Have a Question?