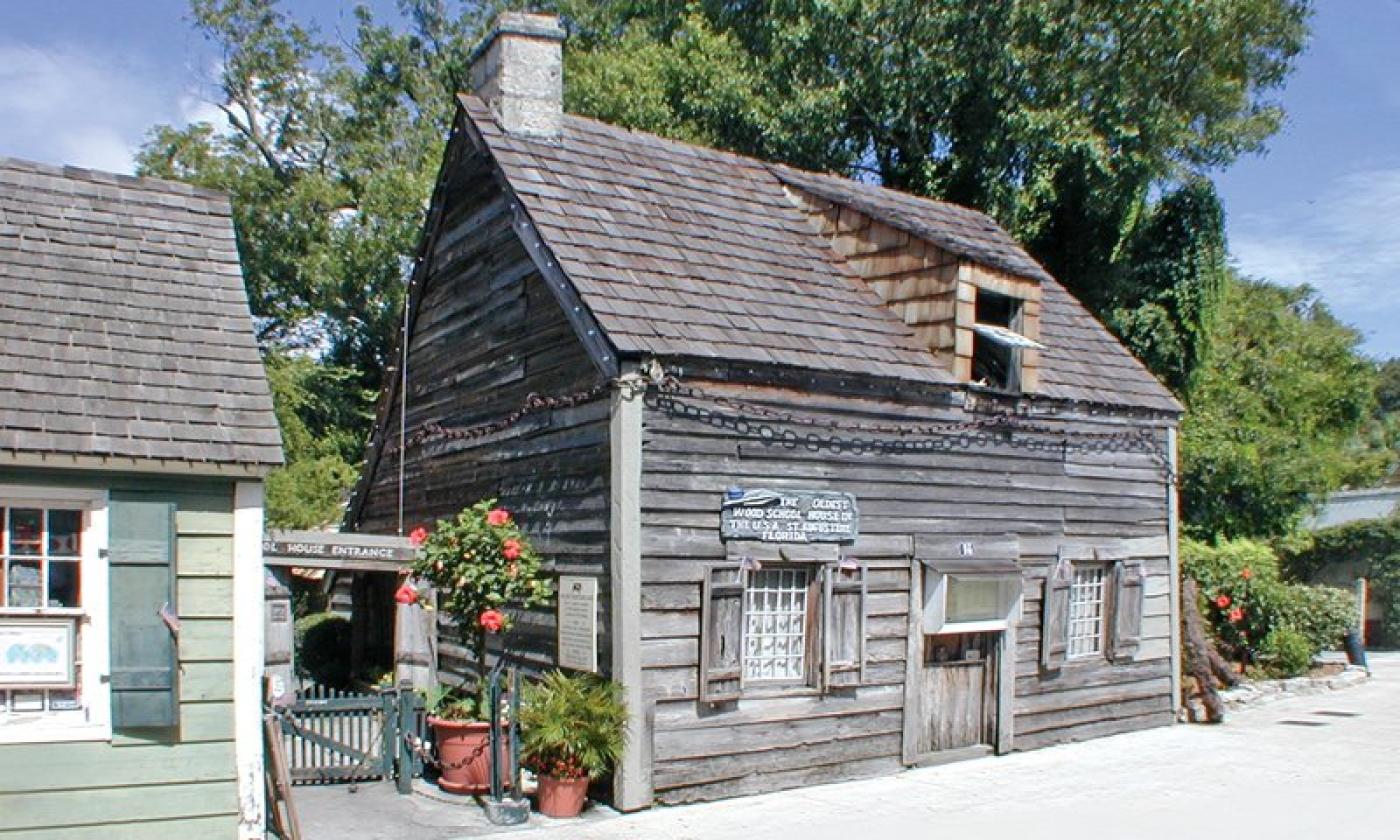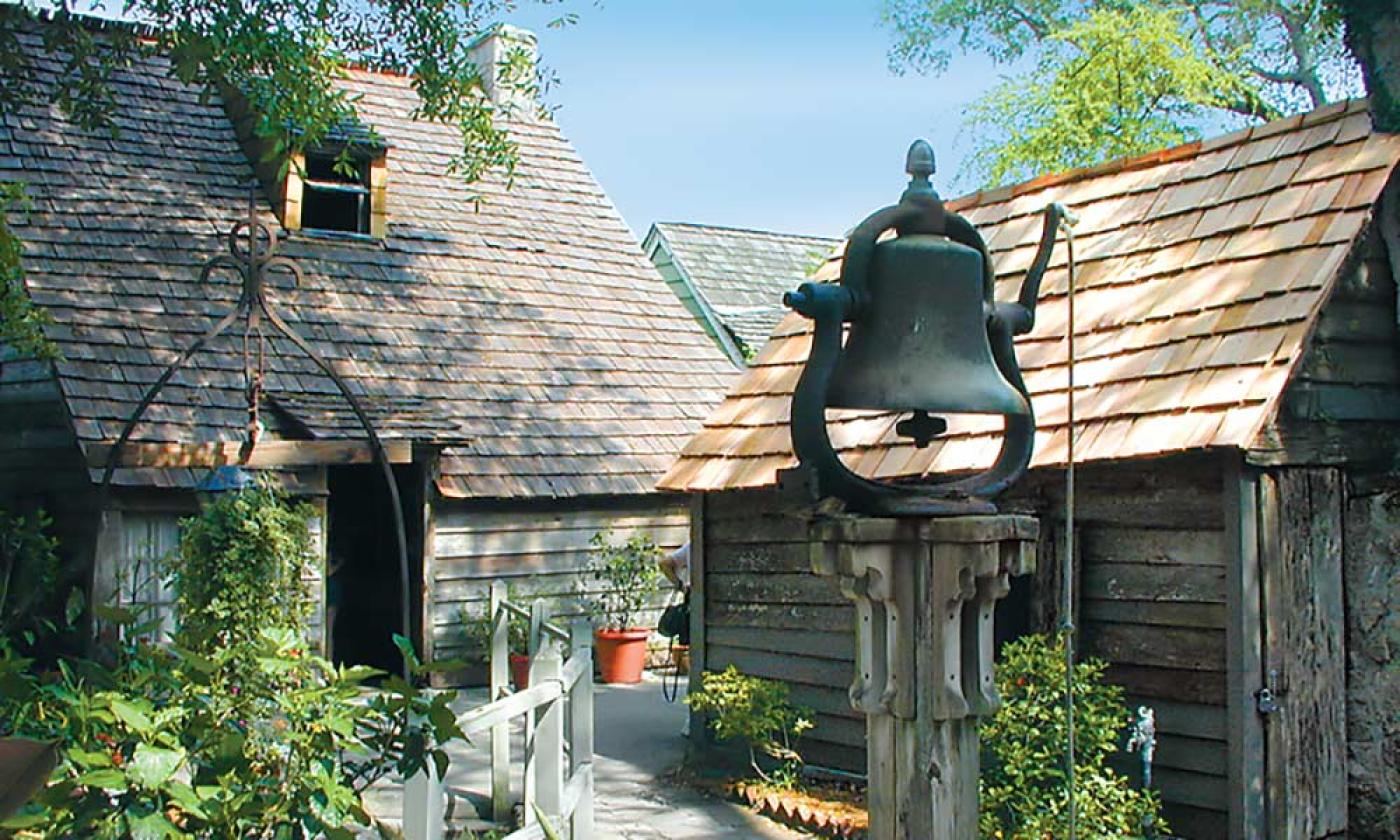 Currently closed.
Mon - Thu:
10:00 am - 5:00 pm
Fri - Sat:
10:00 am - 7:00 pm
The Oldest Wooden School House dates back to the early 18th century and is located on St. George Street by the City Gate. Visitors to the Oldest Wooden School House can tour the property and become acquainted with the daily life of colonial school children.
The Oldest Wooden School House History
No wooden structures in St. Augustine built prior to the year 1702 still stand because the British burned Spanish St. Augustine to the ground in that year. Tax records indicate that the wooden school house was present in 1716 and was built for the Genoply family. Located in the "Minorcan Quarter," the original structure was a one-room, single-story building with a detached kitchen where food was made for the family to eat. Kitchens were commonly detached in those times to keep the house cool during the hot summer months and to prevent a fire that started in the kitchen from spreading to the house. A privy with a privacy wall was also kept away from the house, and so was the well. The house's exterior was made out of bald cypress and red cedar logs bound together by wood pins and iron spikes, all made by hand.
Juan Genoply, one of the original inhabitants of the house, also became the first school teacher. After marrying, Juan Genoply added the second story and transformed the house into a co-ed school in 1788. The second story provided Juan and his family the seclusion they needed to separate his public and private life.
The Oldest Wooden School House Today
Visitors can view copies of old textbooks and school supplies from the eighteenth century, and tour the kitchen and gardens, where a fruitful pecan tree has been growing for an estimated 250 years.
The house has a large chain wrapped around the exterior. The chain was added in 1937 in order to hold the house in place in case of hurricane-force winds and weather. The house is located in the shopping district of St. George Street.
For additional information, call (904)824-0192.
Currently closed.
Mon - Thu:
10:00 am - 5:00 pm
Fri - Sat:
10:00 am - 7:00 pm
Admission | Ticket Prices
| Option | Price |
| --- | --- |
| Adult | $6.95 |
| Student (6–12) | $5.95 |
| Children (5 and under) | FREE |
Have a Question?