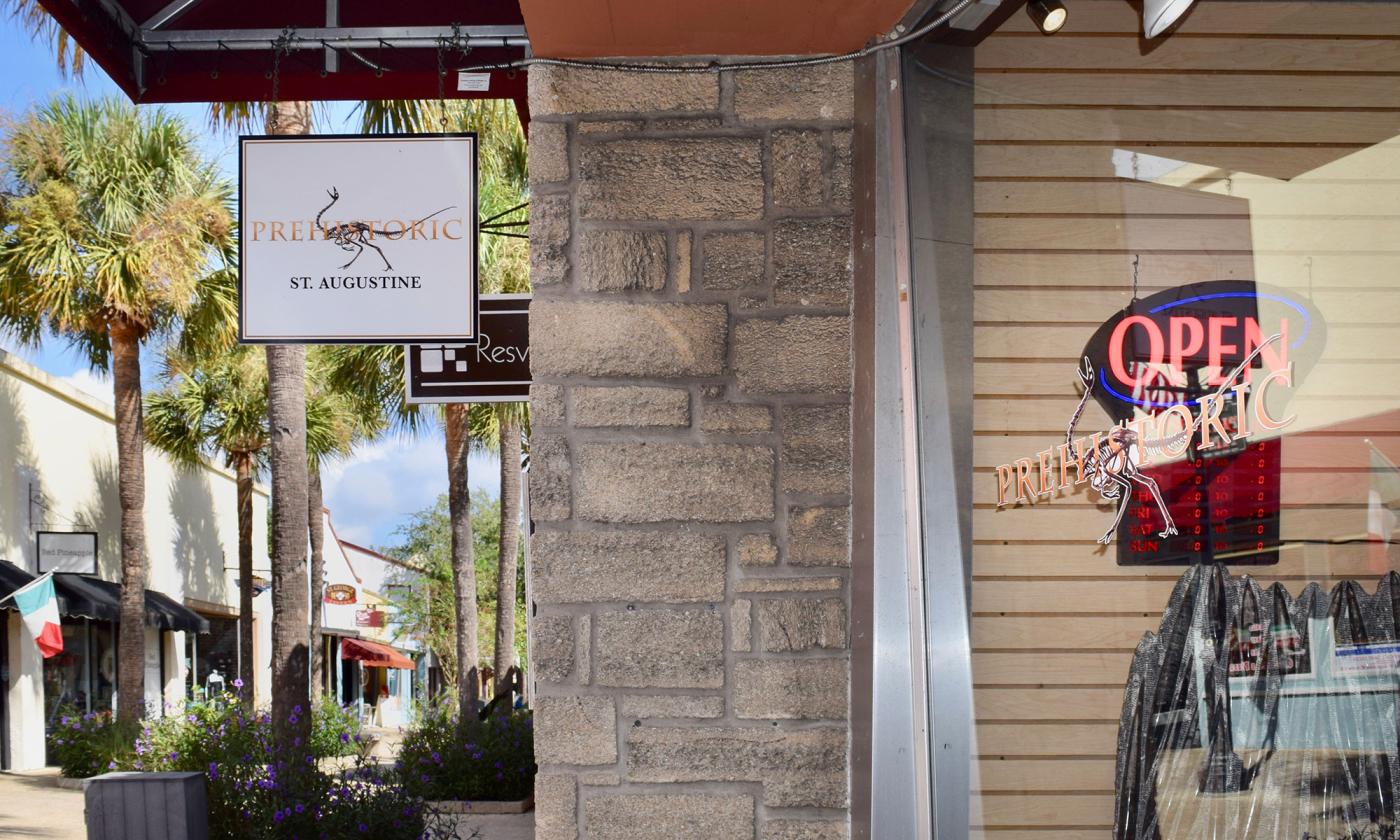 Currently open.
Sun - Wed:
10:00 am - 6:00 pm
Thu - Sat:
10:00 am - 9:00 pm
In a town steeped in human history and archeological digs, Prehistoric St. Augustine presents a museum/shop to satisfy paleontologists of all ages who are interested in fossils from around the world.
Owner Doug Bradstreet has been collecting and digging fossils and minerals for over 30 years. Having developed a successful store in Oregon, he has now created two stores here in St. Augustine. Prehistoric Kids and Prehistoric St. Augustine both have the feel of a museum or gallery where visitors can view and touch the exhibits and ask questions.
In addition to the opportunity to learn about fossils and ancient species, the stores offer items for sale, from dinosaur-themed toys for kids, to fossils for every age and budget.
Currently open.
Sun - Wed:
10:00 am - 6:00 pm
Thu - Sat:
10:00 am - 9:00 pm