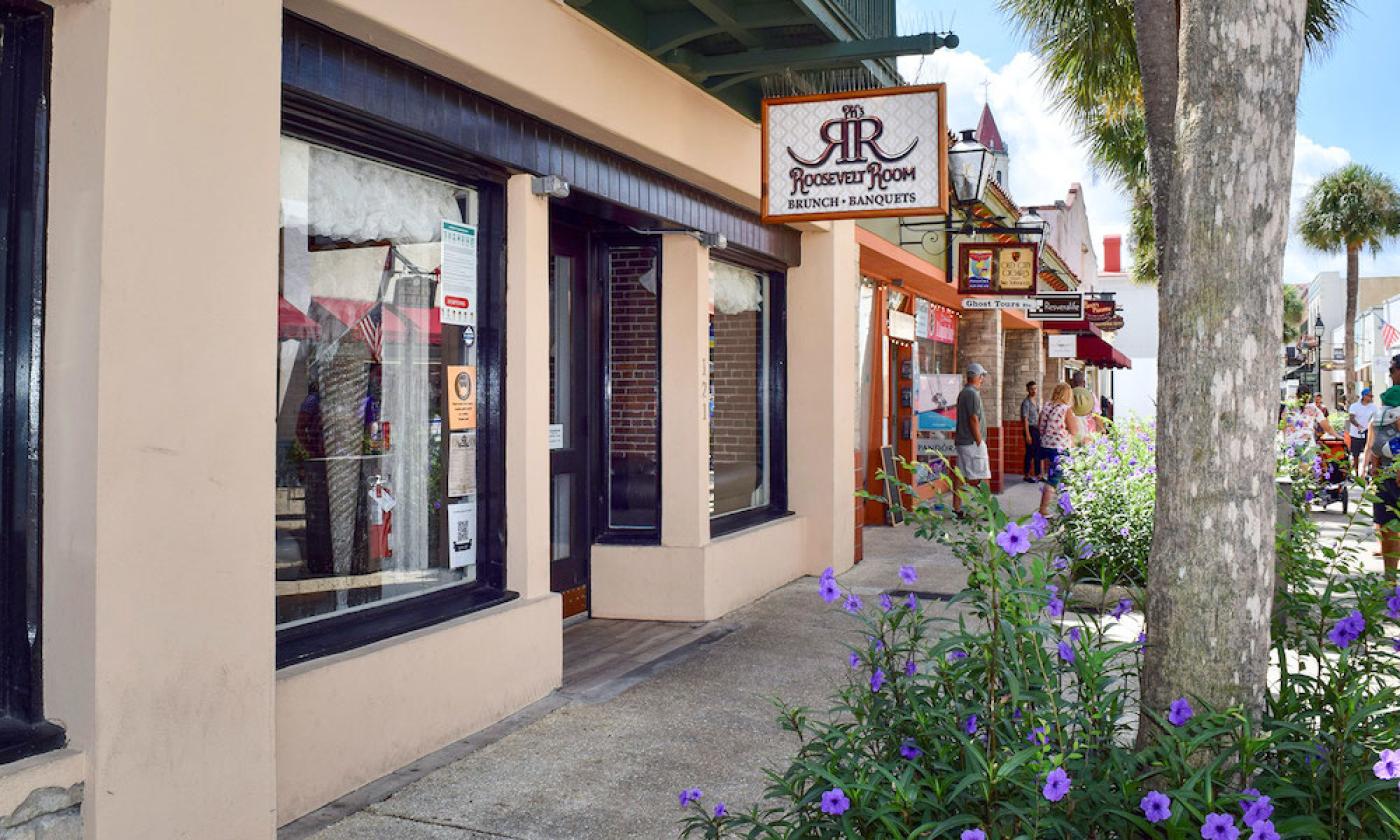 Mon - Sun:
9:00 am - 2:00 pm
PK's Roosevelt Room offers breakfast and brunch options with ingredients from local farmers, fishermen, butchers, and bakers in St. Augustine. Some of their popular entrees include Croque Madame, fried chicken biscuits and gravy, and corned beef hash bowl. 
PK's Roosevelt Room is available as an event space for private parties during the late afternoons and into the evening. 
For Events — Capacity: Up to 50 guests, seated or standing.
Mon - Sun:
9:00 am - 2:00 pm