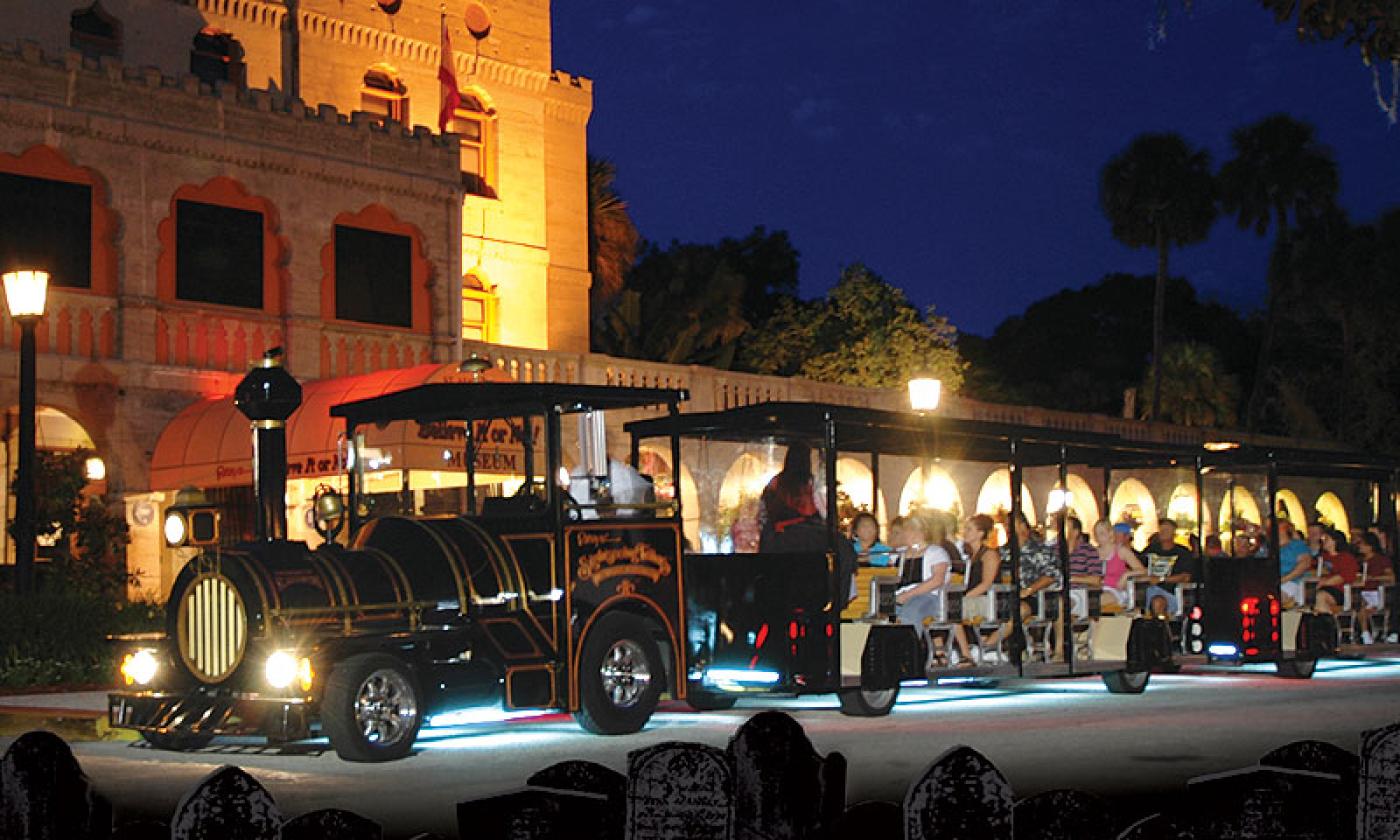 Call for tour times and reservations.
Ripley's Ghost Train will remain in the station for the foreseeable future. Instead, ghost hunters can tour the haunted rooms of the Castle Warden on Ripley's Haunted Castle Tour.
Ripley's Ghost Train Adventure offers guests a chance to experience the paranormal and creepy sites of St. Augustine, Florida. The 90-minute tour showcases three of the most haunted places in the ancient city: The Old Fairbanks Plantation, the French Huguenot Cemetery, and the Castle Warden.
Guests tour the grounds at each location, using energy-detecting EMF meters to see who was left behind. Cameras are encouraged, and guests may even find an orb or ghost in the images.
The tour guide entertains guests with ghost stories and theories on why some souls choose to linger and haunt particular places. The guided tour exposes the shadowed side of St. Augustine, offering yet another perspective on the old, historic area.
Ripley's Ghost Train departs every night from Ripley's Believe It or Not. Museum (19 San Marco Avenue), beginning at 8 p.m. Additional tours may be opened up each night, depending on demand. Tickets are $24 for adults and $13 for children. Visit here to purchase tickets.
Call for tour times and reservations.
Admission | Ticket Prices
| Option | Price |
| --- | --- |
| Adults | $24 |
| Children | $13 |