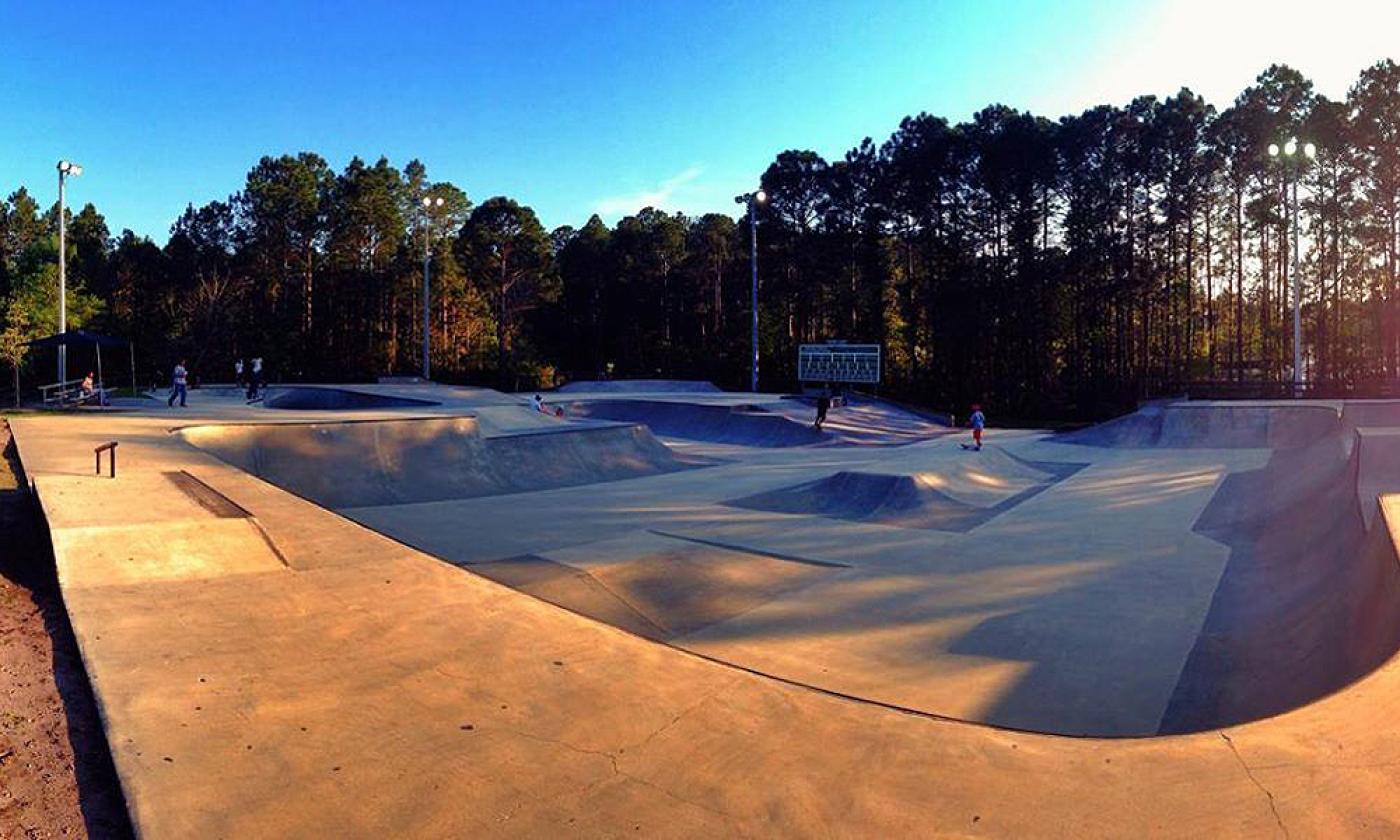 The Robert-Laryn Skate Park—a 28,000 square foot complex dedicated to skaters of every age and skill level—is located within the beautiful Treaty Park. This impressive skate park has 1/2 pipes, rails, ledges, a 9 1/2 foot kidney-shaped concrete pool for advanced skaters, and an area specifically for beginners.
This Skate Park operates as a "Skate at your own risk" recreational facility. See here for additional information.
For more info on the park and specials call (904) 209-0333.