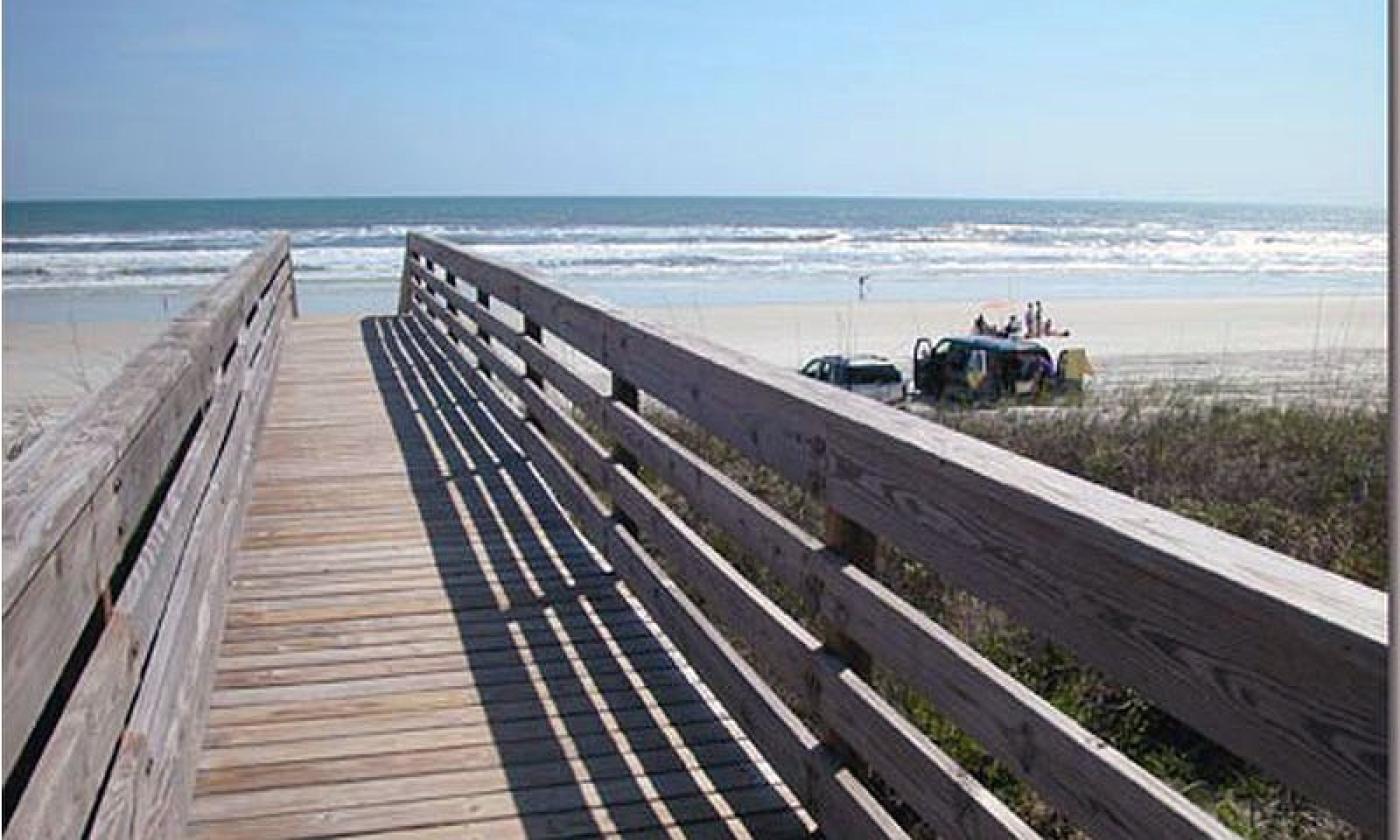 Currently closed.
Mon - Sun:
7:30 am - 7:30 pm
Open sunrise through sundown
Located on Anastasia Island, two miles south of St. Augustine Beach, the Frank B. Butler County Park offers a quiet beach with full facilities for visitors. The park is dedicated to preserving the sensitive dune system that is home to the endangered Anastasia Island Beach Mouse and the gopher tortoise.
Butler Beach, Florida, played a significant role in the struggle for civil rights in the 1960s. The beach is named for Frank B. Butler, a local African-American businessman, and leader in St. Augustine's civil rights movement. Though St. Augustine beaches were de-segregated by law at the time, the reality was different, with Butler Beach, where blacks were permitted, sandwiched between the "whites only" beaches of St. Augustine Beach and Crescent Beach. The "wade-in" that was held at St. Augustine Beach in June 1964 led to a violent confrontation and several arrests, which attracted national media attention and influenced Martin Luther King Jr. to come to St. Augustine, all of which led to the signing of the Civil Rights Act later in the year.
The park's expansive shoreline and beautiful location on scenic A1A south of the Mary Street Ramp make it a popular beach destination for visitors and locals alike. To inquire about reserving the picnic pavilion, please call (904) 209-0331. Lifeguards are staffed on the beach seasonally.
The park is open from sunrise to sunset daily. Call (904) 209-0752 for more information.
This map shows beach access points on all the beaches maintained by  St. Johns County, and will note the walkover points and footbridges that are currently closed.
Beach Access and Facilities
Vehicle beach access is offered at the two access points in Butler Beach, which is at Matanzas Avenue and Mary Street. A nominal access fee for driving on the beach is charged from March 1 through August 31 and on Friday, Saturday, and Sunday through September. Visit here for more information. Rules for driving on the beach are clearly posted and are strictly enforced for the safety of beachgoers.
From May 1 through September 30 driving on the beach is allowed only from 8:00 a.m. to 7:30 p.m.
From October 1 through April 30, driving on the beach is allowed only from 9:00 a.m.  to 5:00 p.m.
Horseback riding is allowed during designated times only with a special permit at the Minnie Street walkover. More information is available here.
Well-behaved dogs on leashes are allowed at most St. Johns County beaches, including Butler Beach.
Facilities available at Butler Beach:
Off-beach parking
On-beach driving (for a fee from March to September) Driving is allowed on the beaches only between the hours of 9:00 a.m. and 5:00 p.m.
Restrooms
Showers
Pavilion
Picnic tables
Lifeguards staffed seasonally
Horseback riding with a special permit (see above)
St. Johns County offers a free app with all the information visitors need to find their perfect beach. Search for "St. Johns County beaches" at the Apple store or Android marketplace to download the app.
Currently closed.
Mon - Sun:
7:30 am - 7:30 pm
Open sunrise through sundown