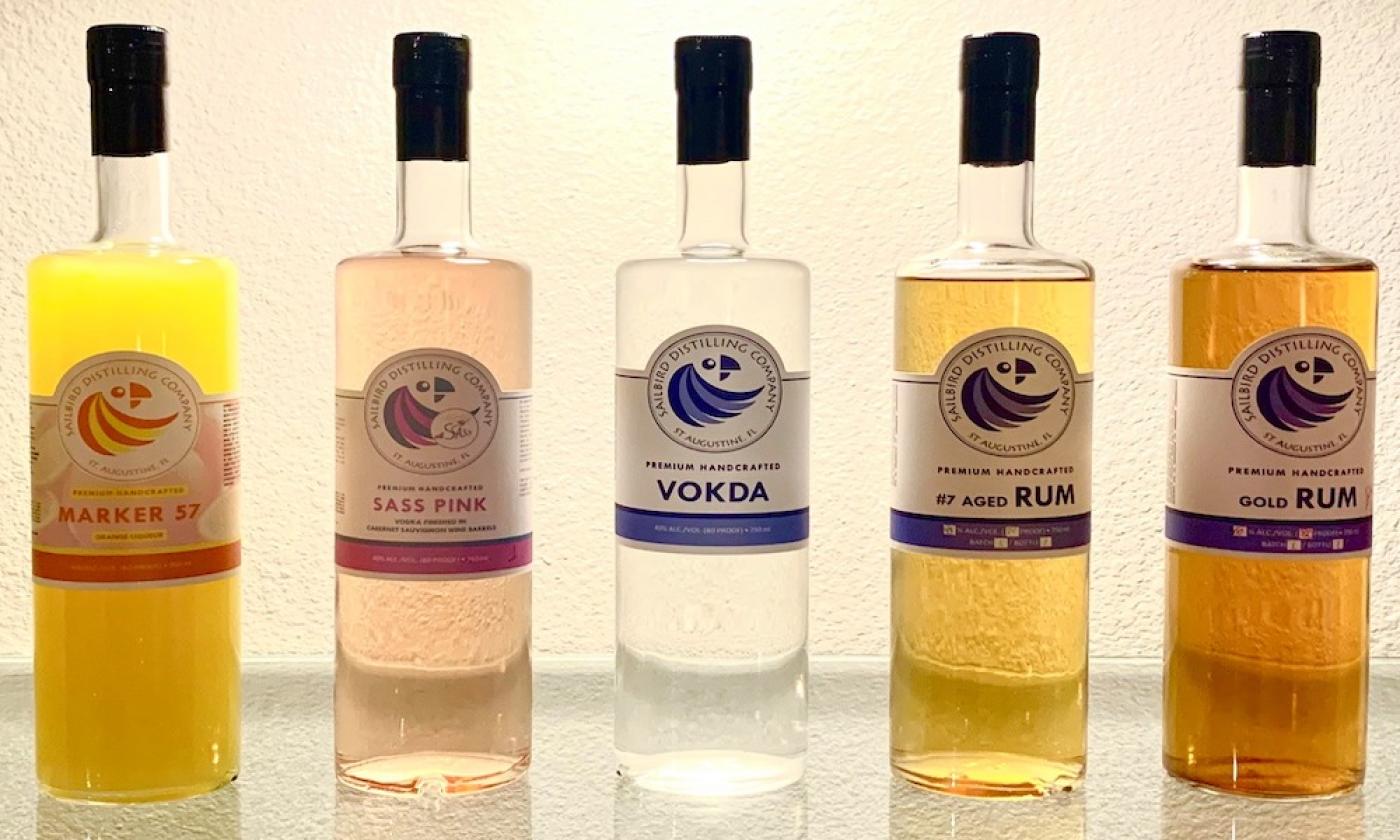 Currently open.
Wed - Thu:
12:00 pm - 9:00 pm
Fri - Sat:
12:00 pm - 10:00 pm
St. Augustine's only craft nano-distillery, Sailbird Distilling Company, specializes in small-batch distilled rum, vodka, gin, whiskey, and liqueurs. Free tasting tours enable guests to sample and purchase spirits after touring the facility.
Sailbird Distilling Company offers bourbon whiskey; rum made with Florida sugar cane; gin with Florida lemons, limes, and oranges; and premium liqueurs, such as the coffee liqueur made with beans from St. Augustine's Kookaburra Coffee Company.
These spirits range from bright, lively citrus notes to the smoother undertones of coffee, toffee, and vanilla. Specialty batches include the Tennesse-barrel-aged young whiskey, cabernet sauvignon barrel-aged vodka, or vodka infused with datil peppers.
This local distillery features an on-site and online store -- online customers must pick up purchased items in person. Their barrel-aging service allows guests to fill a new five-gallon barrel with their preferred spirit and age it at the facility for up to two years.
Those who prefer to leave the driving to a designated driver can inquire about craft cocktail tours.
Currently open.
Wed - Thu:
12:00 pm - 9:00 pm
Fri - Sat:
12:00 pm - 10:00 pm