McDonald's: SR 207
In front of the Epic movie theater
37 Epic Blvd., St. Augustine, 32084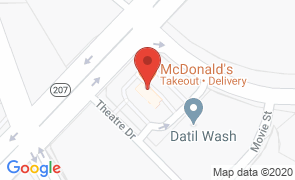 McDonalds located at the Epic Movie Theater center off of State Rd. 207 in historic Saint Augustine welcomes guests every day of the week. Here you will find the familiar McDonalds meals as well as the new McCafe coffees and oatmeal.

There is also Free Wi-Fi offered for your convenience. You can choose to go through the drive thru window or eat inside in their dining area.

Visit this quick service restaurant and receive friendly, speedy service and the meals you know and love. Stop by McDonalds off State Rd. 207 in St. Augustine for your next meal.
Things to Do
Near McDonald's: SR 207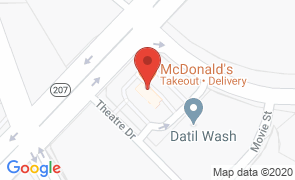 McDonald's: SR 207
In front of the Epic movie theater
37 Epic Blvd., St. Augustine, 32084