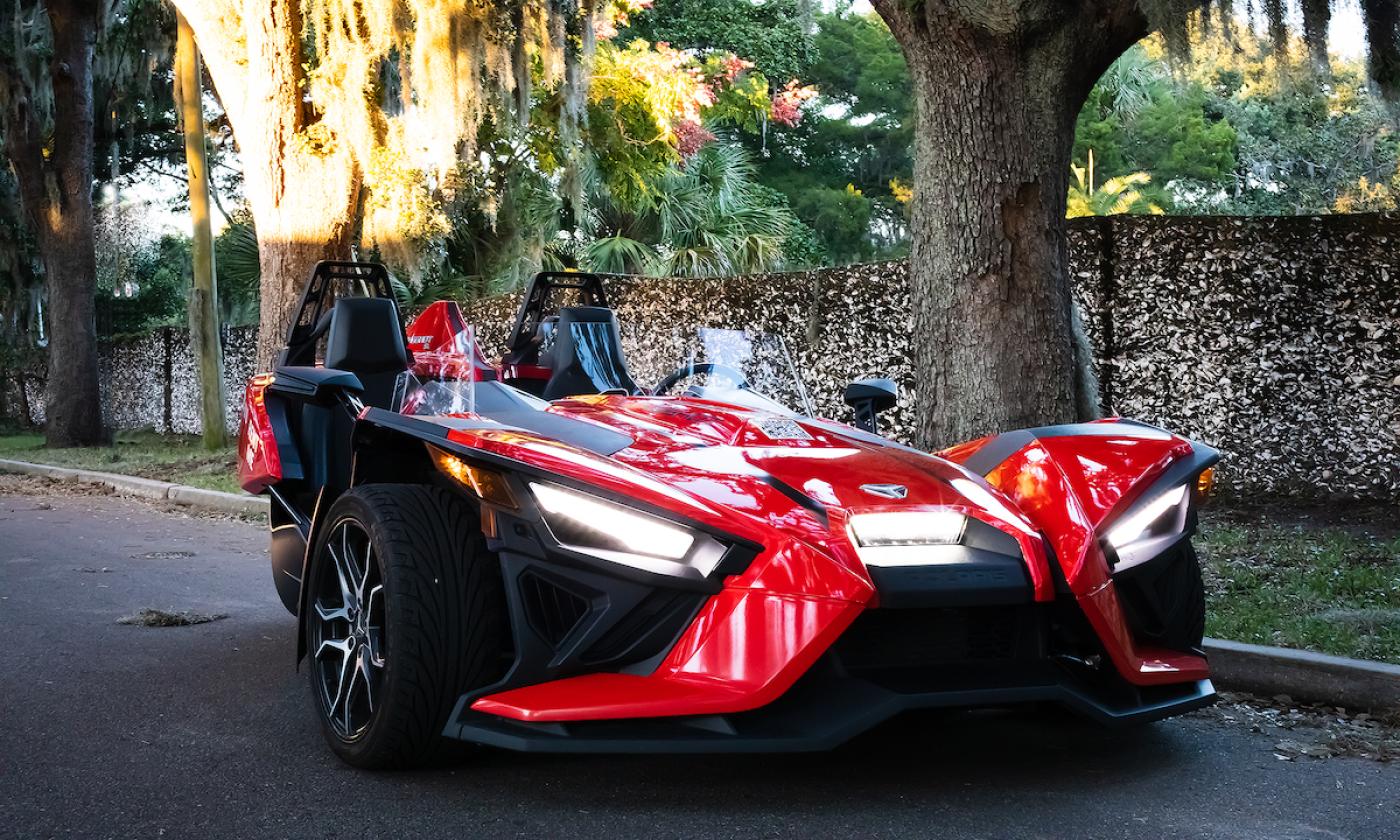 Seaside Slingshots
Offering visitors a quirky, open air driving experience in and around St. Augustiine.
Seaside Slingshots offers open touring vehicles to visitors (with a valid driver's license) who want to experience St. Augustine the fun way — in a brightly-colored two-seater, three-wheeled, Slingshot. Slingshots -- and Mokes -- can be rented every day of the week.
The slingshots (and Mokes) are suitable for any paved road from the narrow streets of St. Augustine to scenic A1A. These open-top vehicles have a bit of storage for hats, sunscreen, water, and a compact picnic lunch. They are perfect for driving around town, or for taking a scenic drive to Amelia Island, Flagler Beach, or along the St. Johns River.
Seaside Slingshots will arrange a pick up and drop off point for renters in the St. Augustine area.