The Unordinary
32b St. George Street, St. Augustine, FL, 32084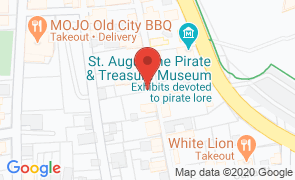 The Unordinary is a combination outdoor and indoor shop selling yard decor, home decor, and other odds and ends. A series of huts hold the products of the shop, and walking through them you'll see lawn ornaments, flags, windchimes, and bird feeders.

The artwork is certainly "unordinary" with items reflective of St. Augustine. Metal mermaids can be propped up along your vegetation, or a pink metal flamingo. Ornamental flowers never fade even when the seasons change and a small lighthouse plants a nautical theme in your garden.

The collection of flags is impressive, with seasonal flags for special holidays, flags to mark military service, flags to welcome guests, to please animal-lovers, and to simply look beautiful waving in front of your house. There are also candles and "illuminart," a word to describe their light up ornaments to give atmosphere to your yard in the nighttime hours. 

Unordinary is not limited to decorations either. Ordinary wine is typically made with grapes, but Unordinary wine in their Vino del Grotto comes in a variety of tropical flavors available for tasting. 

The Unordinary is located off of St. George Street.

No Reviews Yet...

Be the first to Review The Unordinary!




Restaurants
Near The Unordinary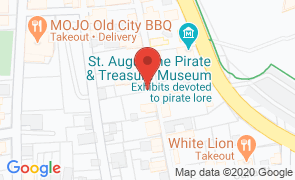 The Unordinary
32b St. George Street, St. Augustine, FL, 32084