Zeno's World's Most Famous Taffy
112B St. George Street, St. Augustine, FL, 32084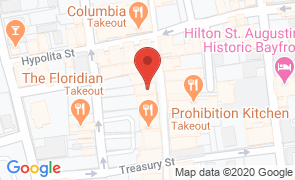 Zeno's World's Most Famous Taffy originated in Daytona Beach, Florida. The success of the shop has led to other locations opening up, including their shop on St. George Street in the nation's oldest city. The shop has a spectrum of taffy flavors with 101 to try from, including Belgian Waffle, Key Lime Pie, Mango, Margarita, Strawberry Lemonade, Tiramisu, Maple Bacon, Chocolate Chip Cookie Dough, Chili Pepper, and more. They also have sugar free taffy available.

The shop also has novelty soda drinks for purchase in glass bottles, fudge, brittle, and gifts for special occasions.

The people behind Zeno's have been pulling taffy for almost 70 years. Check for their seasonal taffys.

No Reviews Yet...

Be the first to Review Zeno's World's Most Famous Taffy!




Restaurants
Near Zeno's World's Most Famous Taffy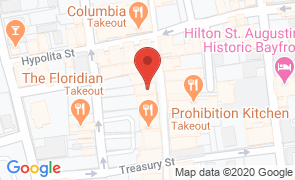 Zeno's World's Most Famous Taffy
112B St. George Street, St. Augustine, FL, 32084
(904) 217-8661