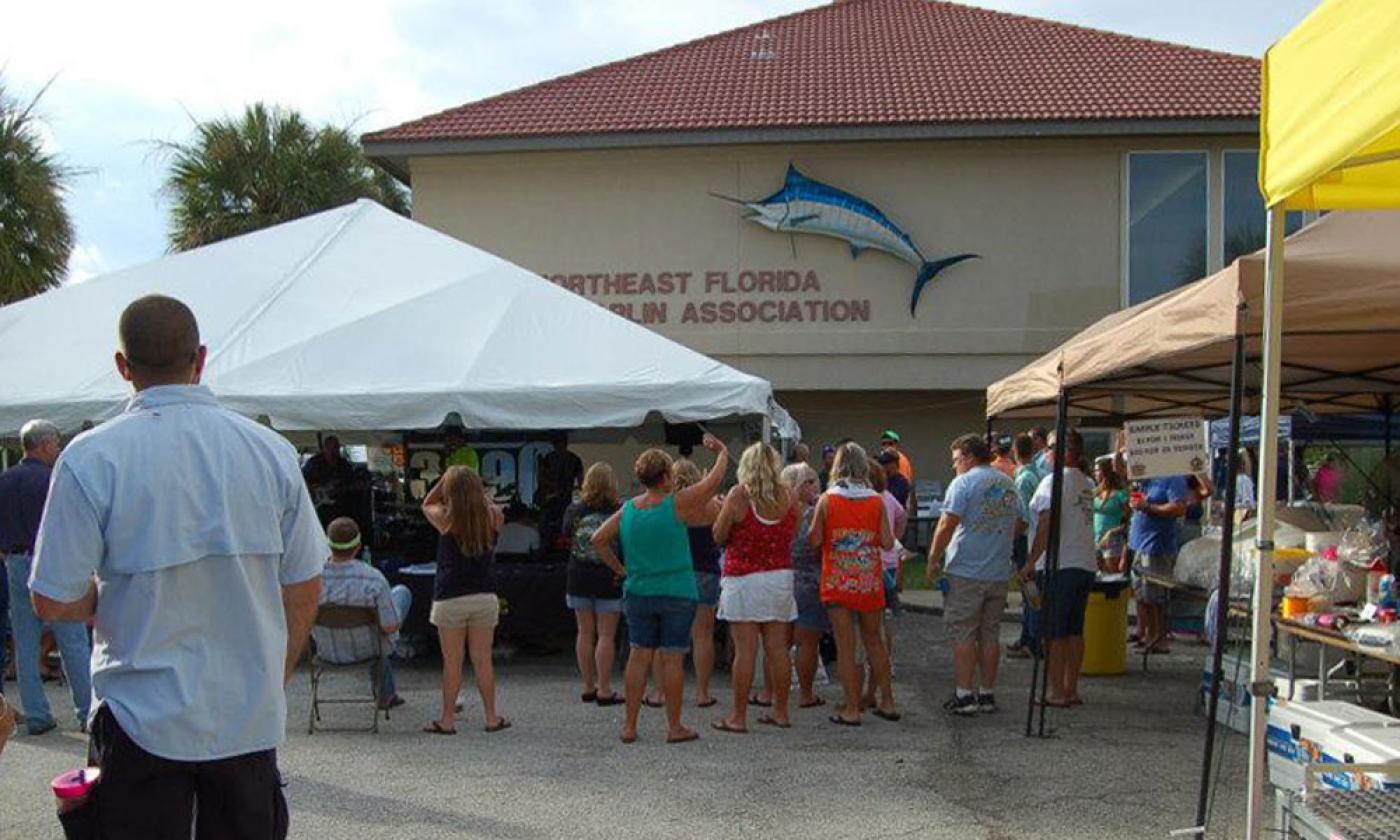 Thursday - Sunday, July 8-11, 2021
The annual Ancient City Game Fish Challenge will take place at Camachee Cove from Thursday to Sunday, July 8-11, 2021. This year's event will include a Kingfish Tournament, a Junior Fishing Tournament, and a Backwater Kayak Challenge.
The tournament kicks off with a Kids Night on Thursday, July 8, at the Northeast Florida Marlin Association at Camachee Cove Marina. Participants can register at this time.
On Friday, July 9, the Junior Fishing Tournament begins at 7 a.m. and finishes at 3 p.m. Junior Tournament awards will be given out at 4 p.m., followed by a mandatory Captains Meeting for the Kingfish and Backwater/Kayak Challenge.
On Saturday and Sunday, teams compete for cash and prizes in the offshore Kingfish Challenge with a two-day aggregate format. The two-day Backwater/Kayak Challenge features inshore fishing for redfish. Anglers may fish by boat, pier, or off the beach, and all fish must be landed by rod and reel.
This is a family-friendly event, with live entertainment and food trucks on-site Saturday and Sunday.
Admission: Free for spectators. To register for one of the tournaments, please visit here.
When: Thursday through Sunday, July8-11, 2021. A detailed schedule is included below. Call (904) 501-2032 or visit the Ancient City Game Fish Association for more.
Where: All events take place at the Camachee Cove Yacht Harbor, located at 3070 Harbor Drive in St. Augustine FL 32084. The mandatory captains' meeting is held in the Northeast Florida Marlin Association Clubhouse at 3030 Harbor Drive. 
Schedule
| Ancient City Game Fish Challenge Schedule for 2021 | |
| --- | --- |
| THURSDAY, JULY 8 | |
| 5–7 p.m. | Junior Angler Registration |
| 5–7:30 p.m. | Kids Clinic |
| 7:30 p.m. | Junior Angler Captains Meeting |
| FRIDAY, JULY 9 | |
| 7 a.m.–3 p.m. | Junior Angler Tournament |
| 1–3 p.m. | Junior Angler Weigh-In |
| 3:30 p.m. | Junior Angler Awards |
| 4–7 p.m. | Final registration for Kingfish, Redfish and Kayak Challenger |
| 4 p.m.–close | Food, cash bar, raffle, vendors and live music |
| 7 p.m. | Mandatory Captains Meeting |
| SATURDAY, JULY 10 | |
| 6–7:30 a.m. | Offshore Kingfish Visual Checkout |
| 2–6 p.m. | Food, cash bar, vendors and live music |
| 3–5 p.m. | Weigh-In |
| SUNDAY, JULY 11 | |
| 6–7:30 a.m. | Offshore Kingfish Visual Checkout |
| 2–6 p.m. | Food, cash bar, raffle, vendors and live music |
| 2–4 p.m. | Weigh-In |
| 7 p.m. | Awards |