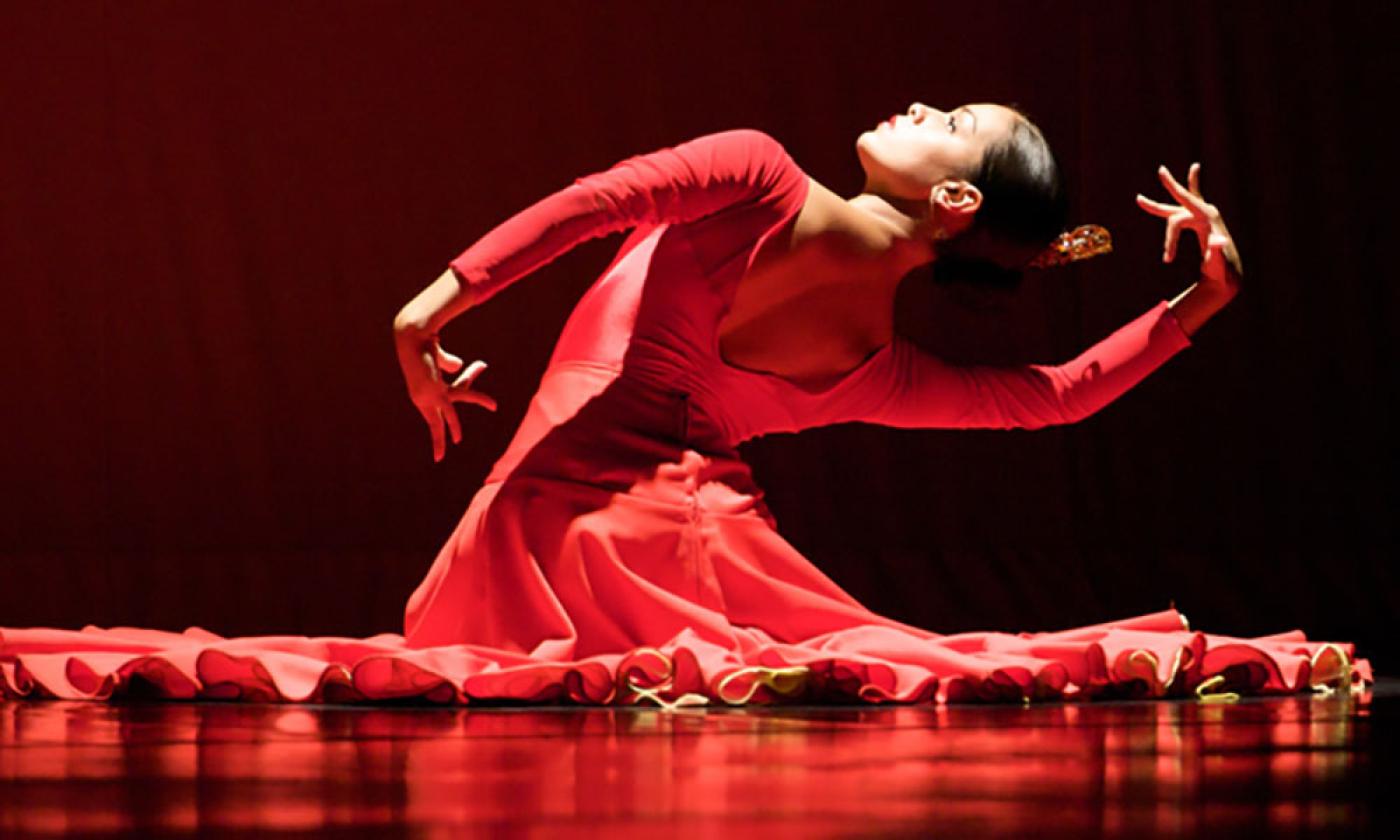 Please Note: This event is from 2015
EMMA Concert Association presents Fiesta 450! as part of the 450th celebration in St. Augustine, Florida. The six-hour all Spanish-themed celebration will be held at the St. Augustine Amphitheatre on Sunday, September 6, 2015, from 3 to 9 p.m.
Fiesta 450! will begin with performances by local music and arts organizations, along with living history demonstrations and hands-on activities for the whole family on multiple stages and throughout the Amphitheatre grounds. At 4 p.m., there will be a musical salute to St. Augustine on the main stage of the Amphitheatre.This part of the festival (from 3 to 7:30 p.m.) will be free for everyone.
At 7:30 p.m., the Ensemble Español Dance Theater will perform a specially choreographed show for Fiesta 450! The premier Spanish dance company in the U.S., the Ensemble specializes in representing the culture and literature of Spain through dance and music. This is a ticketed event (see ticket prices below).
SCHEDULE OF EVENTS
3:00 p.m. / Gates open at the St. Augustine Amphitheatre. Re-enactors from the Men of Menendez will greet guests as they arrive.
4-5:30 p.m. / Premiere local performing arts organizations, including the St. Augustine Orchestra, St. Augustine Community Chorus, First Coast Opera and the Limelight Theatre, will perform on the main stage. This performance will be free to the public and produced by Artistic Director Gary Cadwallader.
5:30-7 p.m. / On separate stages and mingling on the grounds of the Amphitheatre,; local historical and cultural arts groups will entertain visitors. These groups include re-enactors Leo and Merri McCarthy, James Bullock (as Francisco Menendez), and numerous representatives from the St. Augustine Textile Arts Guild, the St. George Players, the St. Augustine Art Association and the Castillo de San Marcos.
7:30-9 p.m. / Ensemble Español Dance Theater. This is the headline ticketed event of Fiesta 450! The Ensemble is dedicated to sharing "the rich traditions of the dance, music. literature and culture of Spain in the classical, folkloric and flamenco styles." Tickets for this performance are $39 for Level 100 seating, $29 for Level 200 seating, and $19 for Level 300 and obstructed view seating.
For more information or to purchase tickets, call (904) 209-3742 or visit here.
The St. Augustine Amphitheatre is located at 1340C A1A South in St. Augustine Beach.
Editor's Note:
We encourage you to verify event times and details with the organizers, as they may change.