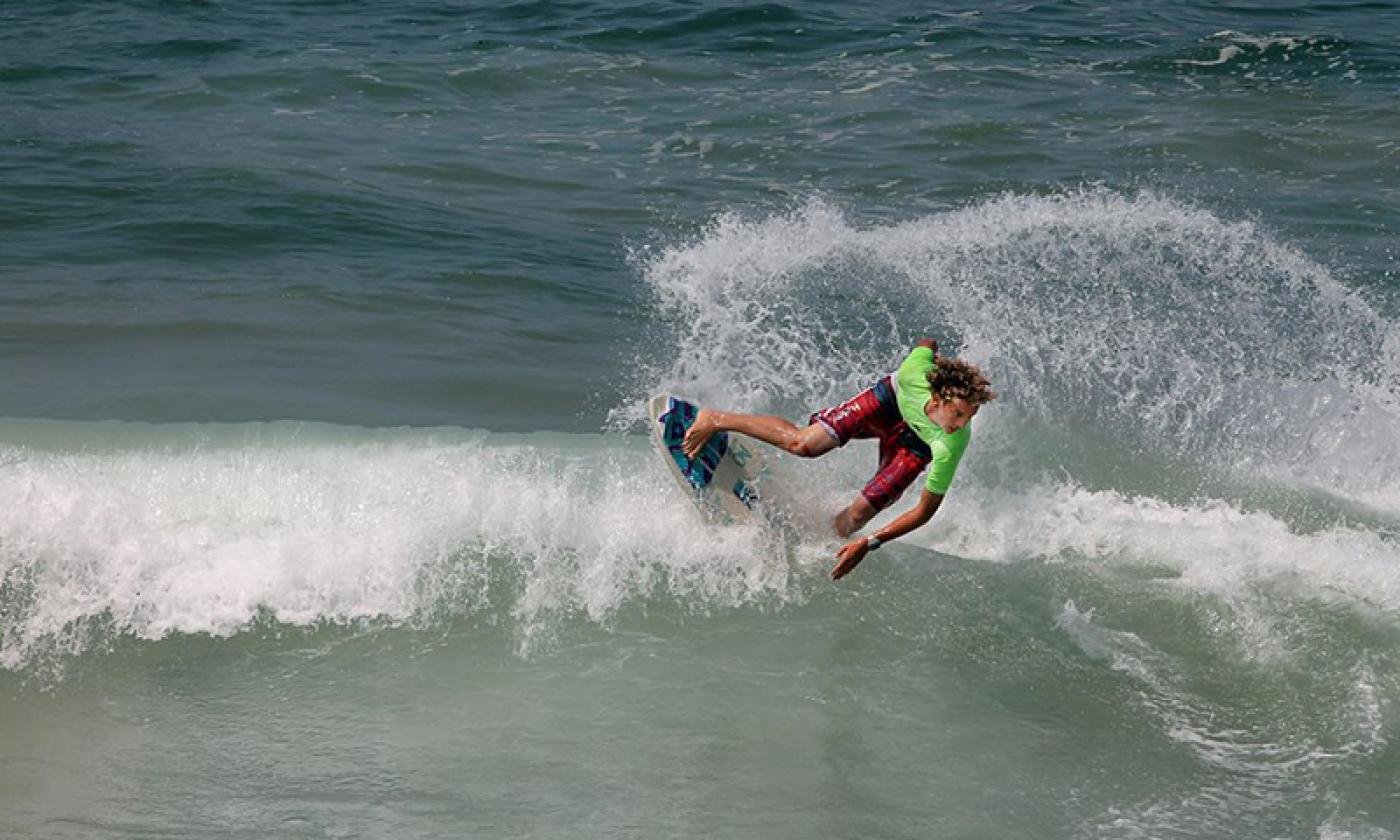 Friday - Sunday, August 19 - 21, 2022
The annual Skimboarding Pro/Am Tournament returns in full force this year and Vilano Beach will once again proudly host the event from Friday through Sunday, August 19 through 21, 2022. The event is family-friendly and will span the entire weekend from sunrise to sunset.
The tournament features both pro and amateur divisions. Anyone is welcome to join in or watch top-ranking athletes from around the world.
For those unfamiliar with skimboarding, it's sort of like surfing, but it starts on the beach. Often called "Run, Drop, Slide," the sport uses a board that is shorter than a surfboard and doesn't have fins, which allows it to slide in very shallow water and maintain more control. Skimboarders start from the beach, build up momentum, make their way onto incoming waves, and ride their way back to the shore.
The Florida Skimboarding Pro/Am Tournament is known for the fun of competition and the gathering of old friends. It's an end-of-summer bash that the whole family can enjoy.
Admission: Free admission for non-participating adults and children. For tournament entry information please visit here, or call (904) 540-1189.
When: Friday through Sunday, August 19 - 21, 2022, from sunrise to sunset.
Where: Vilano Beach, St. Augustine, FL 32084.
Several area hotels are partnering with the tournament to provide accommodations for visitors:
St. Augustine Beach House (904) 217-3765
Ponce Hotel (904) 824-5554
Hampton Inn (904) 827-9797
North Beach Camp Resort (904) 824-1806
Admission | Ticket Prices
Entry Deadline Midnight August 17,2022
Have a Question?