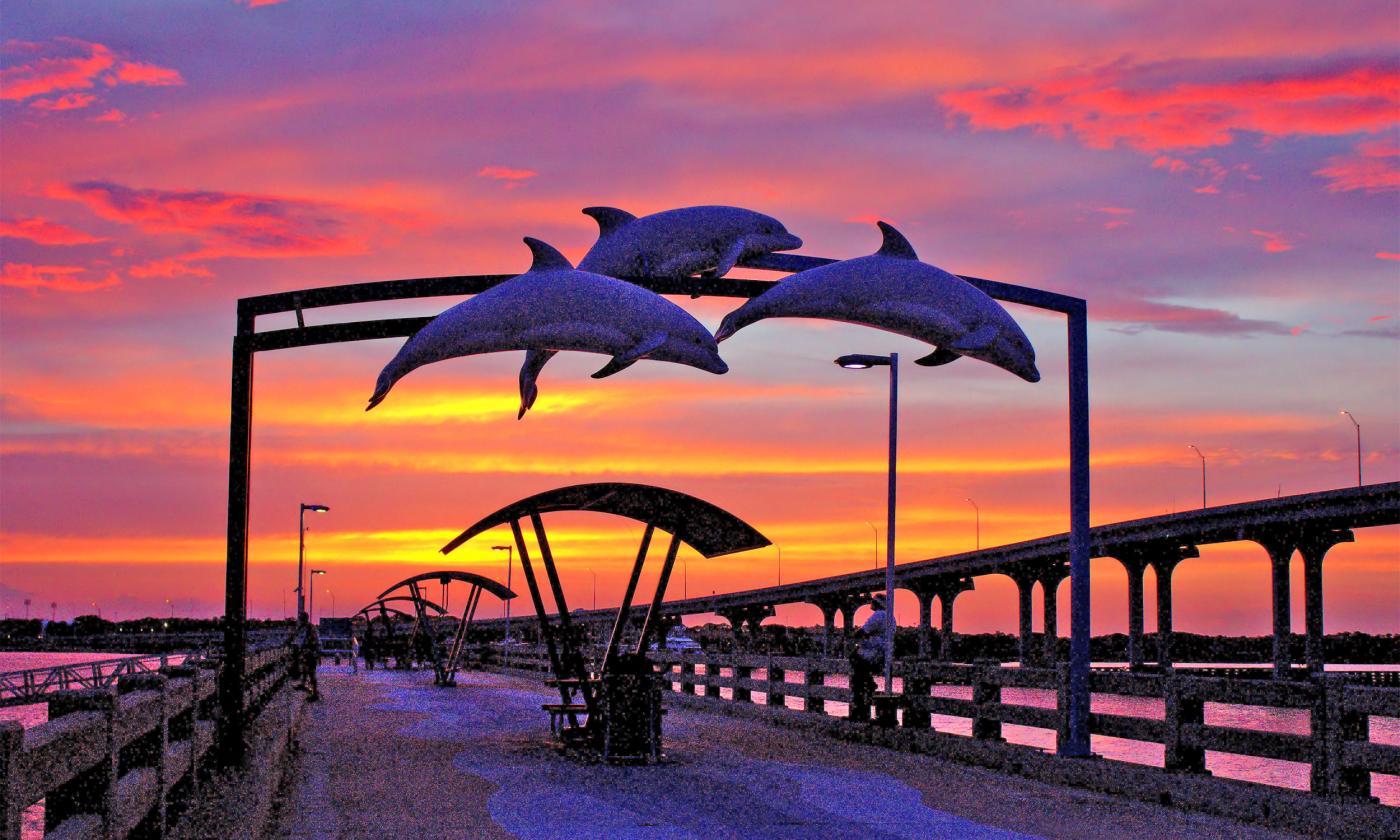 Vilano Beach
This charming area and all it offers are just 3 miles from Downtown.
Vilano Beach, a sliver of land stretching not quite four miles from its southernmost point to the Beachwalk on Vilano, can be reached by taking A1A from downtown, across the Vilano Bridge.
This small region has thriving neighborhood groups and locally owned businesses, and is home to seaside and waterfront restaurants, hotels, and camping areas — and arguably the best and most challenging surfing beach in St. Augustine.
The area is known for being a good vantage for sunsets because the bit of land has a west coast that overlooks the marshes and Tolomato River. People can watch the sunset from places such as Cap's On the Water, which also has a dock for those who arrive by boat. Those who seek a breathtaking view of the dunes and the Atlantic Ocean can opt to dine at The Reef. There are also entry points and docks for those interested in offshore fishing and a public boat ramp on the western side of the Vilano Bridge.
The small shopping district just across the bridge is home to a fishing and recreation pier, created from a portion of the old bridge. A visit to Vilano Beach must include a visit to the pier, and a photo op with Vilano's Bluebird of Happiness statue. Those who wish to stay in Vilano may choose from a number of campgrounds and RV parks, or cottages such as those at the Beachcomber on Vilano, vacation rentals such as Wren Beach Rentals or hotels, including Magic Beach Motel, the OceanView Lodge, and the St. Augustine Beach House.
Visitors who wish to stay in the historic downtown and yet be close to the beach will wish to know that Vilano Beach Oceanfront Park is 3.5 miles from the Plaza de la Constitución.
Featured

Places on Vilano