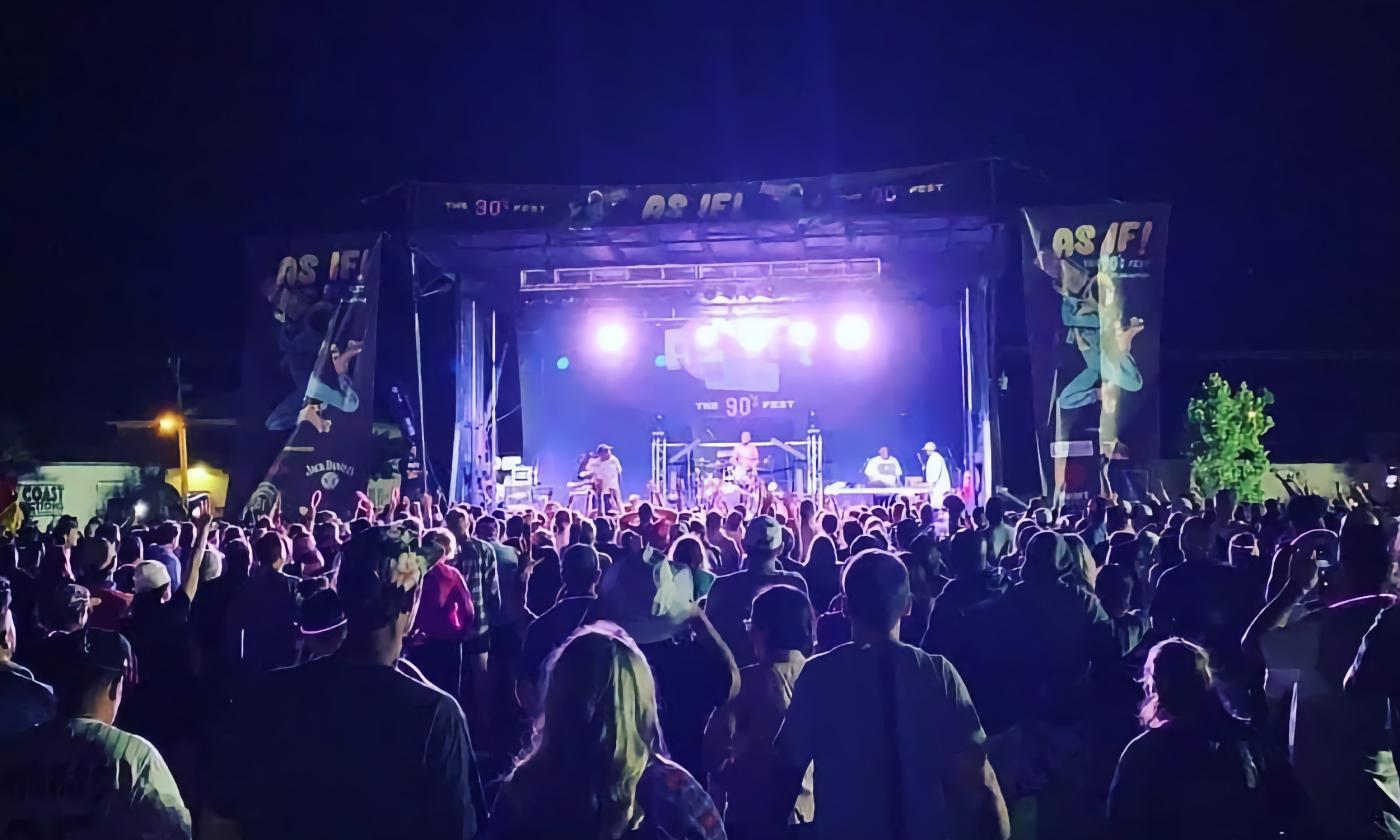 Saturday, May 18, 2024 | 1:00 p.m. - 9:30 p.m.
The date for 2024 is available! We will provide additional updates regarding headliners as soon as we can. 
St. Augustine's  As If! '90s Fest celebrates the '90s nostalgia craze and is presented by Ancient City Entertainment at Francis Field from 1:00 to 9:30 p.m., Saturday, May 18, 2024.
The festival supports Ace Alliance, a nonprofit organization passionate about entertainment, tourism, and hospitality.
All the trappings of the '90s will be part of the festival. There will be a selfie station, a slime zone, iconic '90s music, and games. Food trucks will be on hand, and there will be plenty of snacks and beverages to purchase.
Everyone is invited to slip their Game Boys in their Starter jacket or their fanny packs and come celebrate the nostalgic '90s at the "As If! The '90s Fest" event. Tickets can be purchased by clicking here.  
Admission: General admission tickets are $30.00 in advance and $40.00 at the door. A limited number of VIP tickets will be sold for $200.00 each.
When 1:00 to 9:30 p.m., Saturday, May 18, 2024.
Where: Francis Field is located across from the downtown parking garage at 25 W. Castillo Drive in St. Augustine.
Admission | Ticket Prices
Tickets go on sale in the fall.
| Registration | Fee |
| --- | --- |
| General Admission Adults | $25.00 (plus the $3.16 fee, and the $1.83 sales tax fee). |
Have a Question?
Editor's Note:
We encourage you to verify event times and details with the organizers, as they may change.