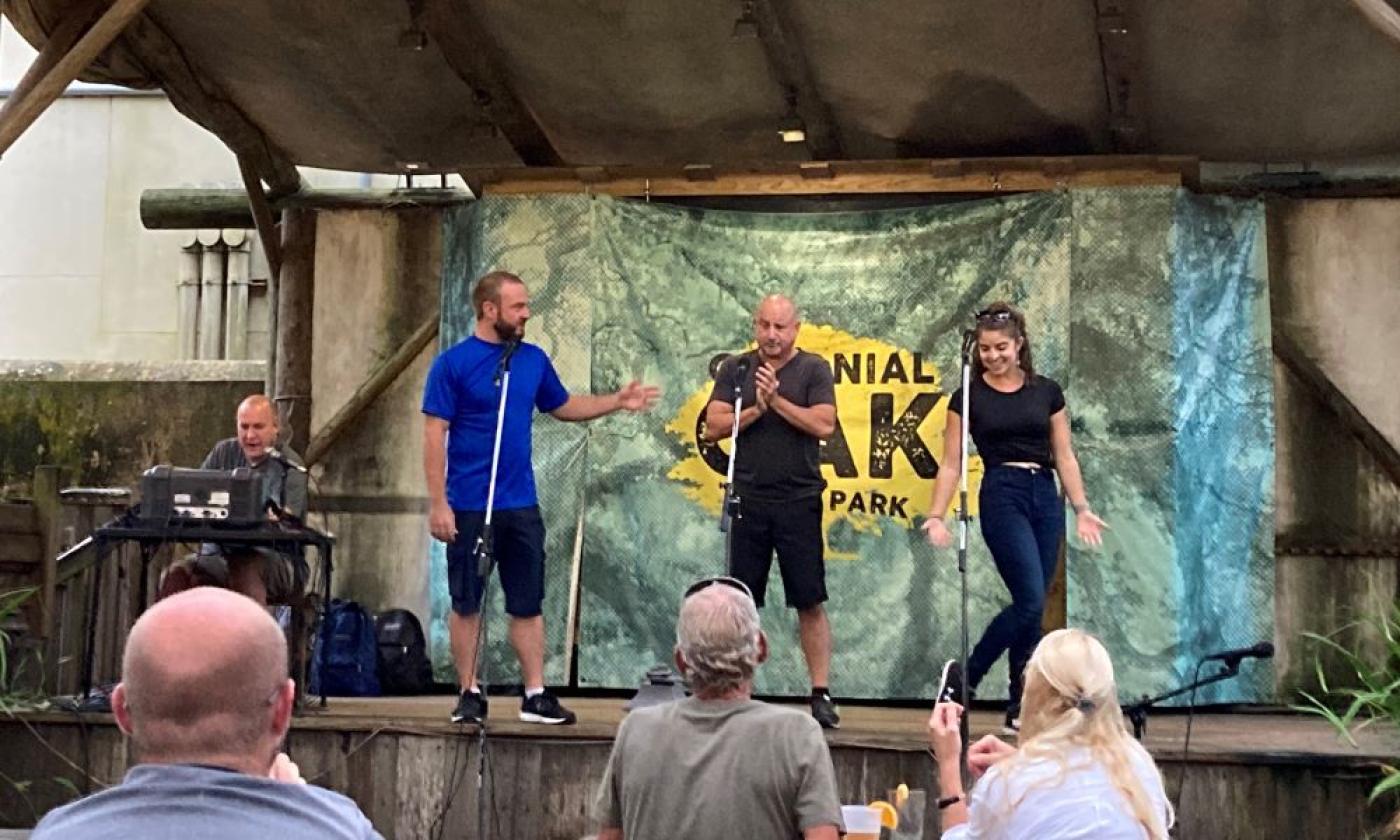 Wednesdays through 2022 | 7:30 to 9 p.m.
Trained comedy professionals dive headfirst into any challenge the audience throws at them in this interactive comedy experience held each Wednesday at Colonial Oak Music Park in historic downtown St. Augustine.
Suitable for the whole family, the show is always clean and never mean. Staged by First Coast Comedy, Improv Night features comedians trained by actor and comedian Alex Grindeland and veteran improv comedian David Bogan.
For more information or to purchase tickets, visit here. 
Admission: There is no set price, but donations of $5 to $25 are appreciated. Tickets can be purchased in advance or on the day of the show.  
When: 7:30 to 9 p.m. Wednesdays through 2022
Where: The Colonial Oak Music Park is located at 21 St. George St. in historic downtown.