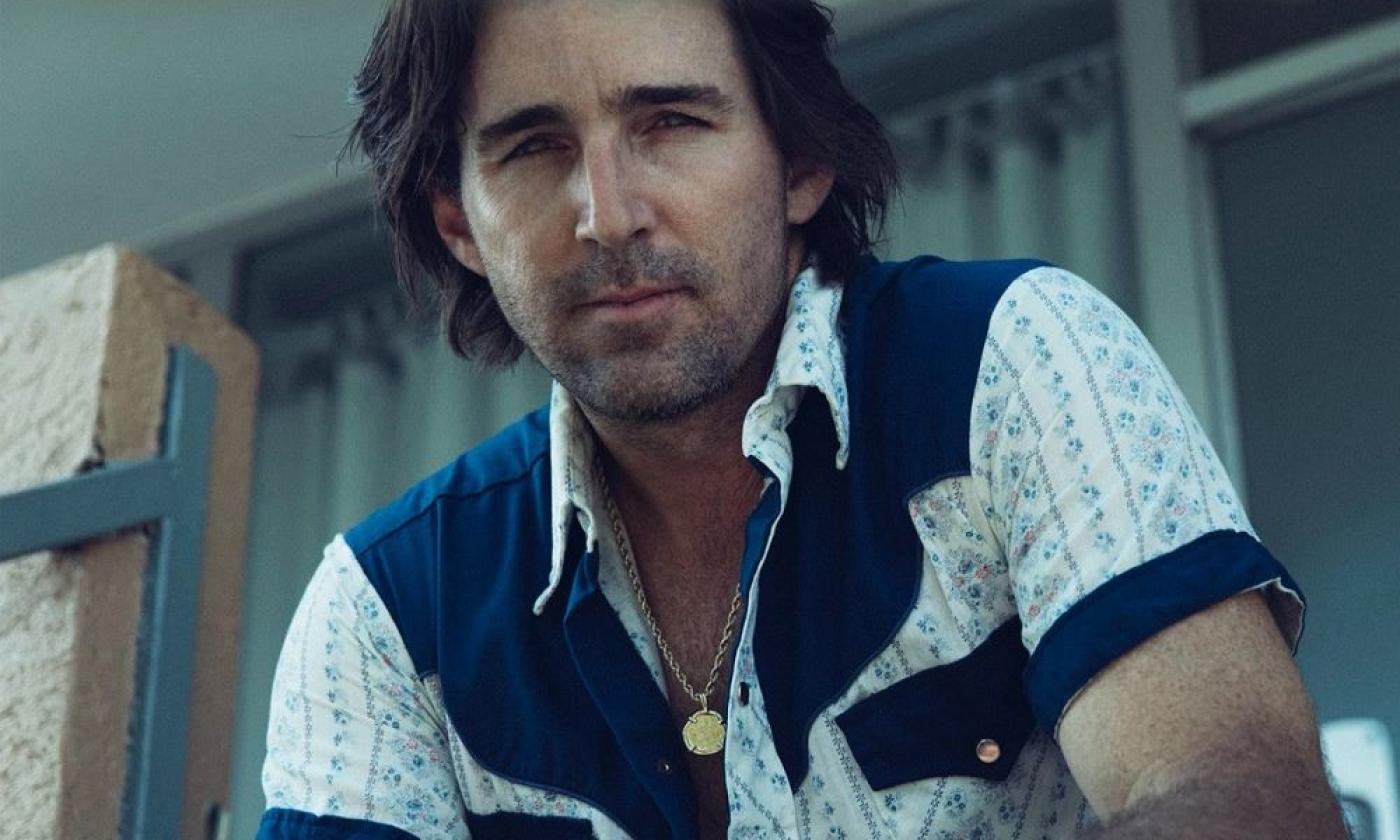 Thursday, March 3, 2022 | 7 p.m.
Jake Owen with Special Guests Conner Smith and Drew Parker
(904) 471-1965
The St. Augustine Amphitheatre will welcome Jake Owen at 7 p.m. Thursday, March 3, 2022. Owen will be joined by special guests Conner Smith and Drew Parker.
Jake Owen's new single Made For You is rapidly climbing the Billboard Country Airplay charts. With eight No. 1 songs to his name, Made For You follows Owen's fastest-rising career No. 1 single, I Was Jack (You Were Diane) and most recent No. 1 single Homemade.
Born Joshua Ryan Owen in Winter Haven, Florida, Sony BMG Nashville executives suggested a name change to Jake in order to avoid confusion with Josh Turner or Josh Gracin.
Owen's songs have resonated with listeners and audiences everywhere. His sixth studio album, Greetings From… Jake, produced three Top 10 singles, including two No. 1 singles and his current Top 30 and climbing Made For You.
Signed to Big Loud Records, Owen is reunited with award-winning Joey Moi, who helped produce his breakout Barefoot Blue Jean Night album, He will join Moi once again to record his seventh studio album.
A 21-year-old Nashville native, Connor Smith grew up watching his mom interview songwriters. He wrote is first song at age 6 and signed to BMI as a writer by age 9. Smith has been performing since high school and recently opened for Sam Hunt and Thomas Rhett.
Originally from the unincorporated Georgia town, Stewart, Drew Parker has made a name for himself in country music since moving to Nashville in 2015. He is a co-writer on Luke Combs' debut platinum record This Ones For You, Jake Owen's single Homemadeand Luke Combs' 1,2 Many.
Admission: Tickets are $39 to $69. Tickets are available online or at the box office at the St. Augustine Amphitheatre. The box office is open from 10 a.m. to 6 p.m. Thursdays and Fridays, and from 8:30 a.m. to 12:30 p.m. on Saturdays.
When: 7 p.m. Thursday, March 3, 2022. Doors open at 6 p.m.
Where: The St. Augustine Amphitheatre is located at 1340 A1A South in St. Augustine, FL 32080.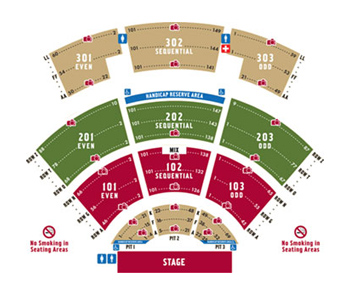 Parking Information: The Amp St. Augustine is located on Anastasia Island next to Anastasia State Park. Limited paid parking is available in The Amp's Main Lot, but only with advance purchase of a Premium Parking ticket. Free satellite parking areas are located within one mile of the Amphitheatre, at R.B. Hunt Elementary and at Anastasia State Park (see map below).
Shuttle Information: The St. Augustine Amphitheatre shuttle system begins its run 45 minutes prior to show time. The shuttle will pick up event patrons at four designated shuttle stops: the R.B. Hunt Elementary School Soccer Field, the west entrance of the Anastasia State Park Main Parking Lot, the Loop at the Anastasia State Park, and the entrance of the St. Augustine Amphitheatre. To see the full shuttle route, please see the map below.
Shuttles will run continuously until approximately 45 minutes after the scheduled start time of a concert. For anyone wanting to leave prior to the end of a show, shuttles will begin taking people back to the satellite parking areas one hour before the event is over. The driver will not depart The Amp until the shuttle is more than 50% full.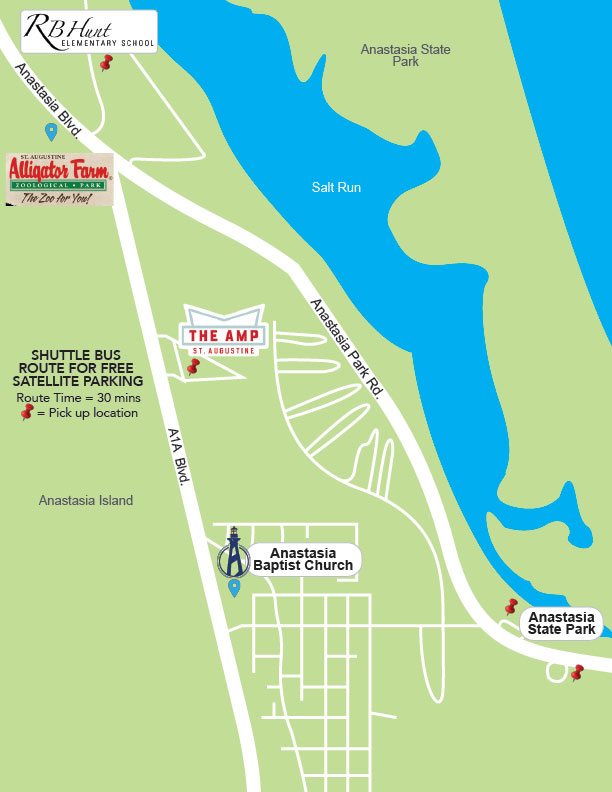 Jake Owen with Special Guests Conner Smith and Drew Parker
(904) 471-1965
Have a Question?