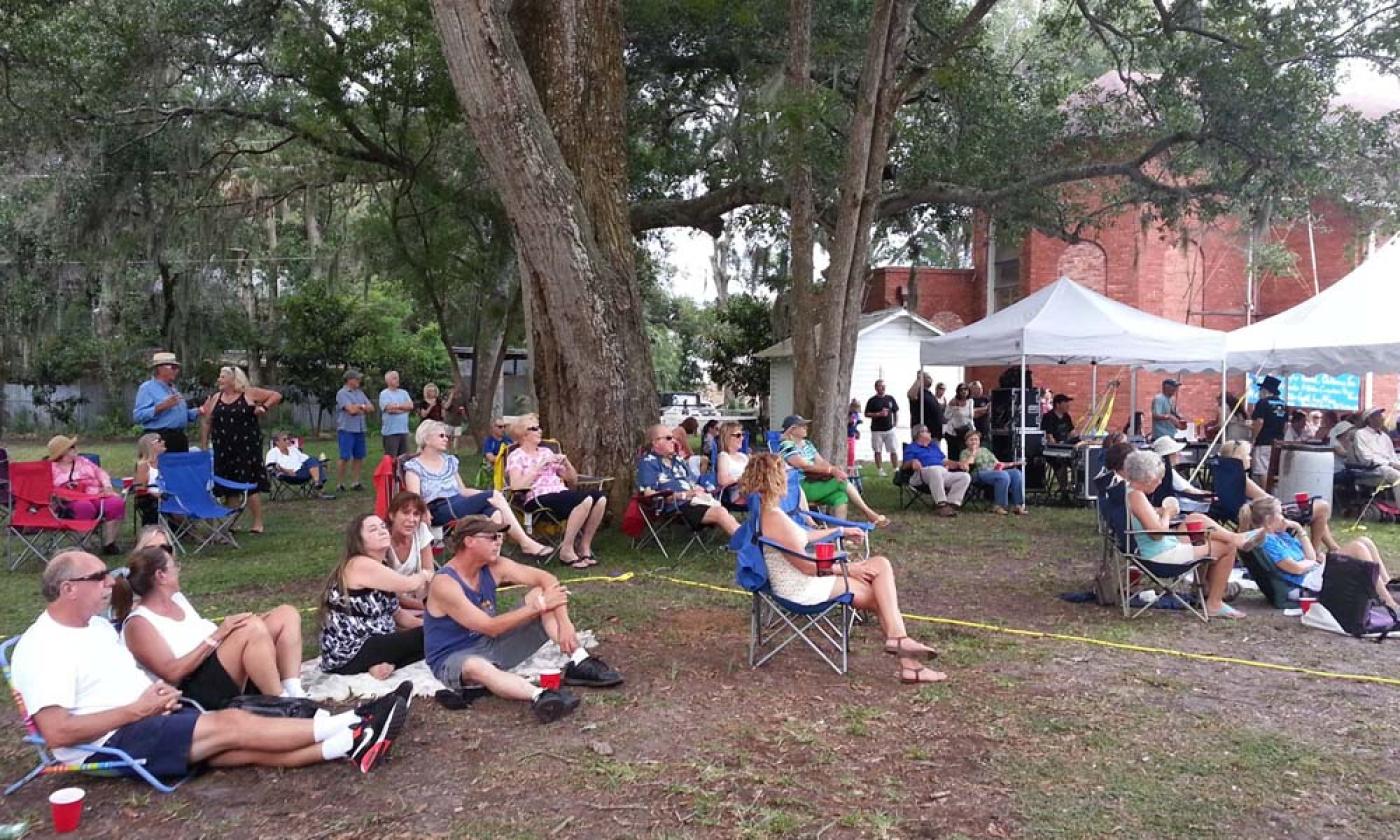 Lincolnville Porch Fest
Local musicians will perform on several front porch stages in historic Lincolnville.
Please Note: This event is from 2020
Lincolnville Porch Fest
St. Augustine's historic Lincolnville district
On Saturday, February 15, 2020, the Lincolnville Porch Fest will be held in this historic district of downtown St. Augustine. The Lincolnville Porch Fest celebrates the talents of St. Augustine's local musicians against the backdrop of one of the area's most beloved historic neighborhoods. Performances will begin at noon and conclude at 10:00 p.m. The main stage is located at St. Benedict the Moor, with a number of "porches" serving as stages in the neighborhood. Maps will be available to guide festival goers to all the stages.
This year's lineup will include Amy Hendrickson, Shea Birney, Luke Otto, Rob Peck, Chelsea Saddler, Remedy Tree, Bedsweater, Dunehoppers, Ghost Tropic, and many more. Food and drink will be available during the event.
Attendees may bring chairs, blankets, and reusable bottles that can be refilled with water on-site.
Parking will be available for this event at Eddie Vickers Park, located at 399 Riberia Street near the Willie Galimore Recreation Center, and other locations in Lincolnville that will be designated on the Festival Map. Walking times to Porch Fest stages from parking areas should be about five to ten minutes.
Admission: FREE
When: Saturday, February 15, 2020, from noon to 10:00 p.m.
Where: This event will feature performances at several stages around Lincolnville. Attendees are encouraged to pick up a walking map and schedule at any of the daytime porch locations.
For more information about this event, please visit here.
Lincolnville Porch Fest
St. Augustine's historic Lincolnville district
Have a Question?