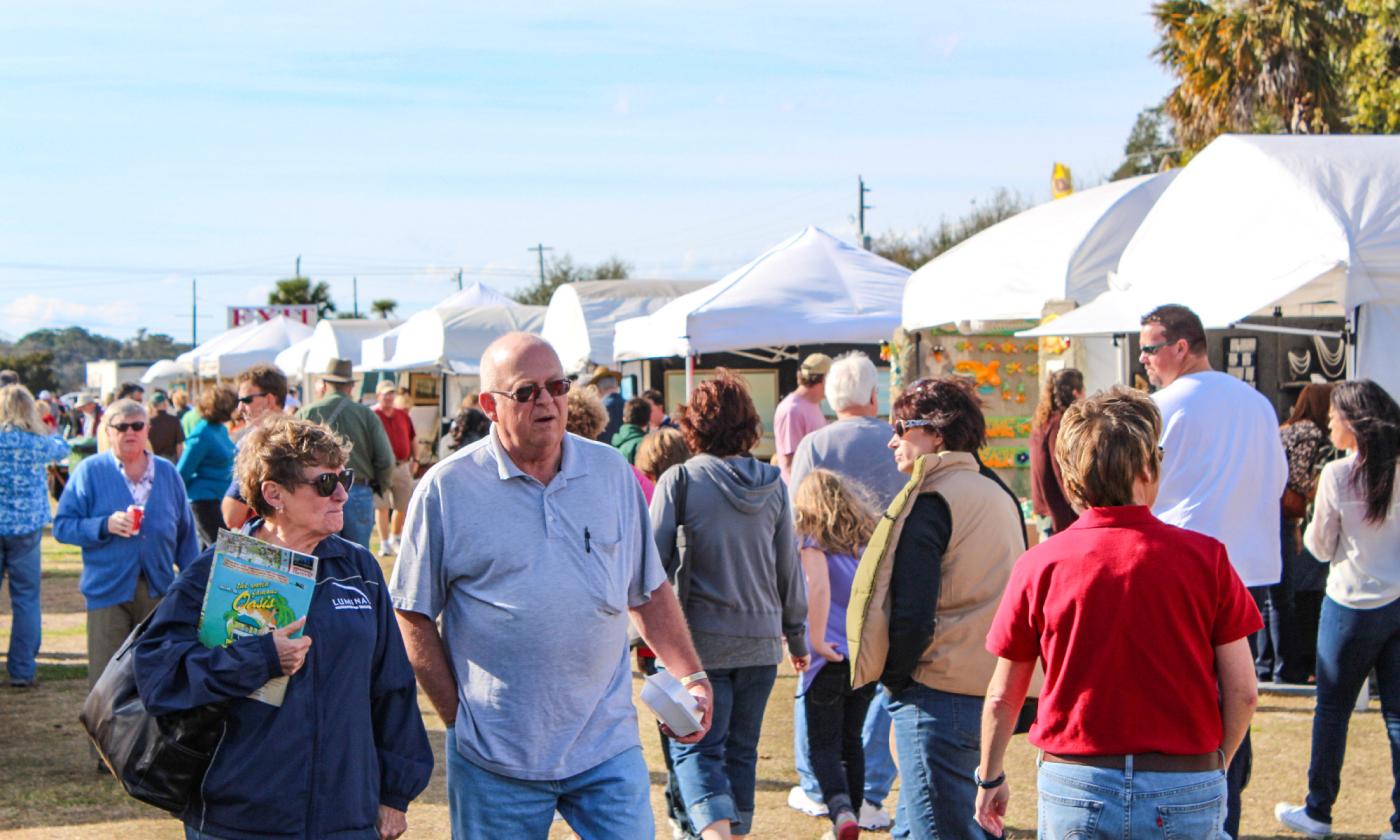 Saturday, April 9 and Sunday, April 10, 2022
Old Town Art Show's juried exhibition comes to Francis Field in St. Augustine Saturday, April 9, and Sunday April 10, 2022, bringing with it more than 100 outstanding local artists and craftsmen from St. Augustine and around the country.
Visitors to the art show can view a wide variety of arts, crafts and goods including unique jewelry, funky and functional pottery, abstract sculpture and glassware, hand-woven fashions, stunning photography, spectacular paintings and wood carvings. The artwork is selected carefully by the jury committee, and the best work in each category is displayed at the Old Town Art Show.
The Old Town Art Shows offer guests the chance to meet and support the artists and crafts people who created the work they are exhibiting.
Admission:  Free
When: 10 a.m. to 5 p.m. Saturday, April 9. 10 a.m. to 4 p.m. Sunday April 10, 2022. 
Where: Francis Field is located at 25 West Castillo Drive in St. Augustine, FL 32084.
Parking
Parking is available at the downtown parking facility next to Francis Field. Parking is $15 for non-residents and $3 for residents with a ParkNow card. 
Admission | Ticket Prices
FREE
Have a Question?