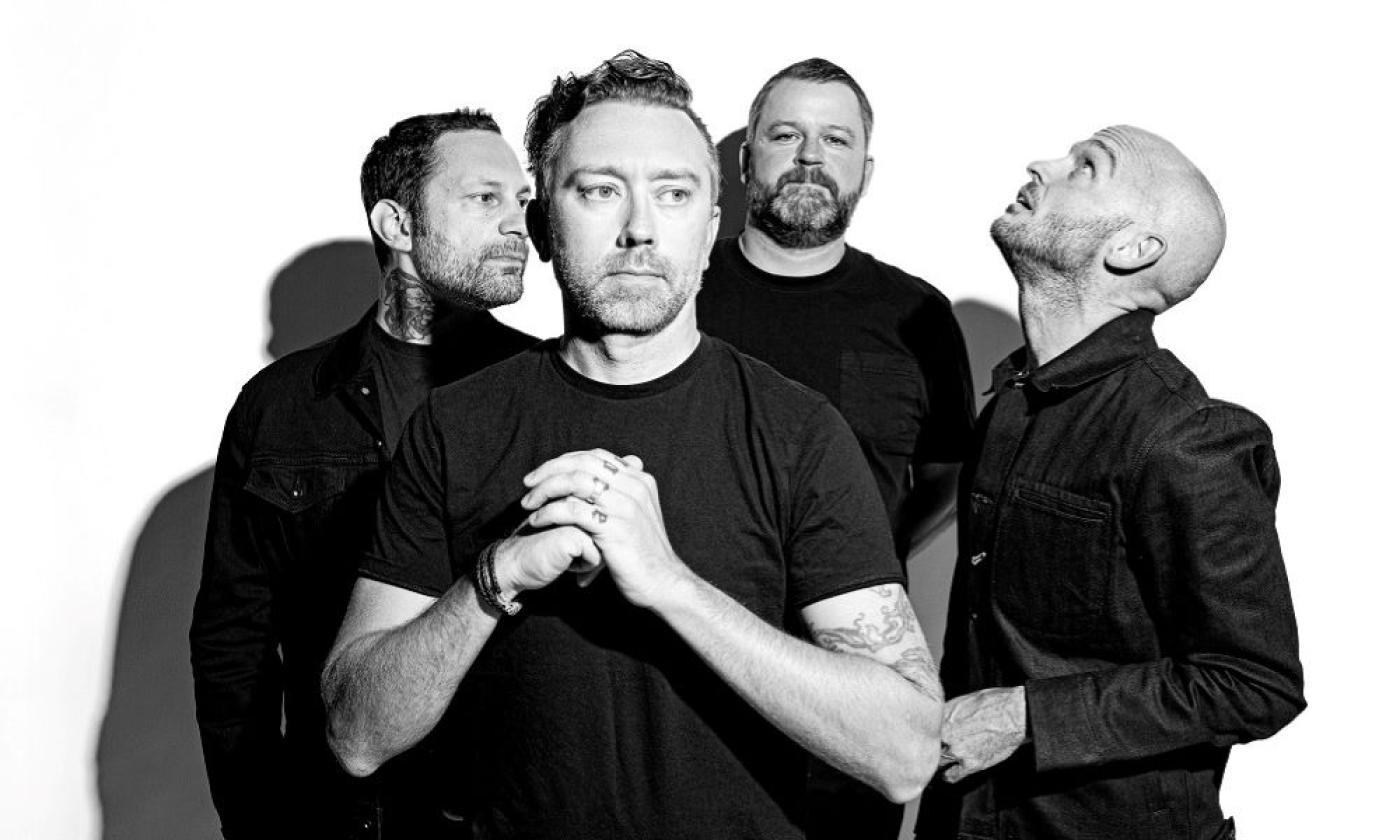 Please Note: This event is from 2021
Performing music from their "Nowhere Generation" album, the punk rock group Rise Against will hit the St. Augustine Amphitheatre stage at 7 p.m. Saturday, Aug. 7, 2021.
On their new album, "Nowhere Generation," due out June 4 (Loma Vista Recordings), the multi-Gold and Platinum band Rise Against draws a line in the sand with its blazing and aggressive punk rock and lyrics that shine a spotlight on the social and economic deck that has been stacked against our younger generations' pursuit of The American Dream.
Much of the band's upcoming album was inspired by Tim McIlrath (singer/guitarist/lyricist) listening to his young daughters and a community of fans, seeing firsthand the generation gap growing quicker than ever before while mired in chronic social, economic and political instability.
The band is comprised of McIlrath, Joe Principe (bass), Brandon Barnes (drums) and Zach Blair (lead guitar).
Blurring the lines between astute punk rock and melodic-driven pop, "Nowhere Generation" is Rise Against's first release under a new agreement with Loma Vista Recordings and comes three years after their 2017 blockbuster "Wolves" that became their fifth straight Top 10 record on the Billboard 200 albums chart.
For more information or to purchase tickets, visit here.
Admission: $25 to $55
When: 7 p.m. Saturday, Aug. 7, 2021. Doors open at 6 p.m.
Where: The St. Augustine Amphitheatre is located at 1340 A1A South in St. Augustine, FL 32080.
Parking Information: The Amp St. Augustine is located on Anastasia Island next to Anastasia State Park. Limited paid parking is available in The Amp's Main Lot, but only with advance purchase of a Premium Parking ticket. Free satellite parking areas are located within one mile of the Amphitheatre, at R.B. Hunt Elementary and at Anastasia State Park (see map below).
Shuttle Information: The St. Augustine Amphitheatre shuttle system begins its run 45 minutes prior to show time. The shuttle will pick up event patrons at four designated shuttle stops: the R.B. Hunt Elementary School Soccer Field, the west entrance of the Anastasia State Park Main Parking Lot, the Loop at the Anastasia State Park, and the entrance of the St. Augustine Amphitheatre. To see the full shuttle route, please see the map below.
Shuttles will run continuously until approximately 45 minutes after the scheduled start time of a concert. For anyone wanting to leave prior to the end of a show, shuttles will begin taking people back to the satellite parking areas one hour before the event is over. The driver will not depart The Amp until the shuttle is more than 50% full.