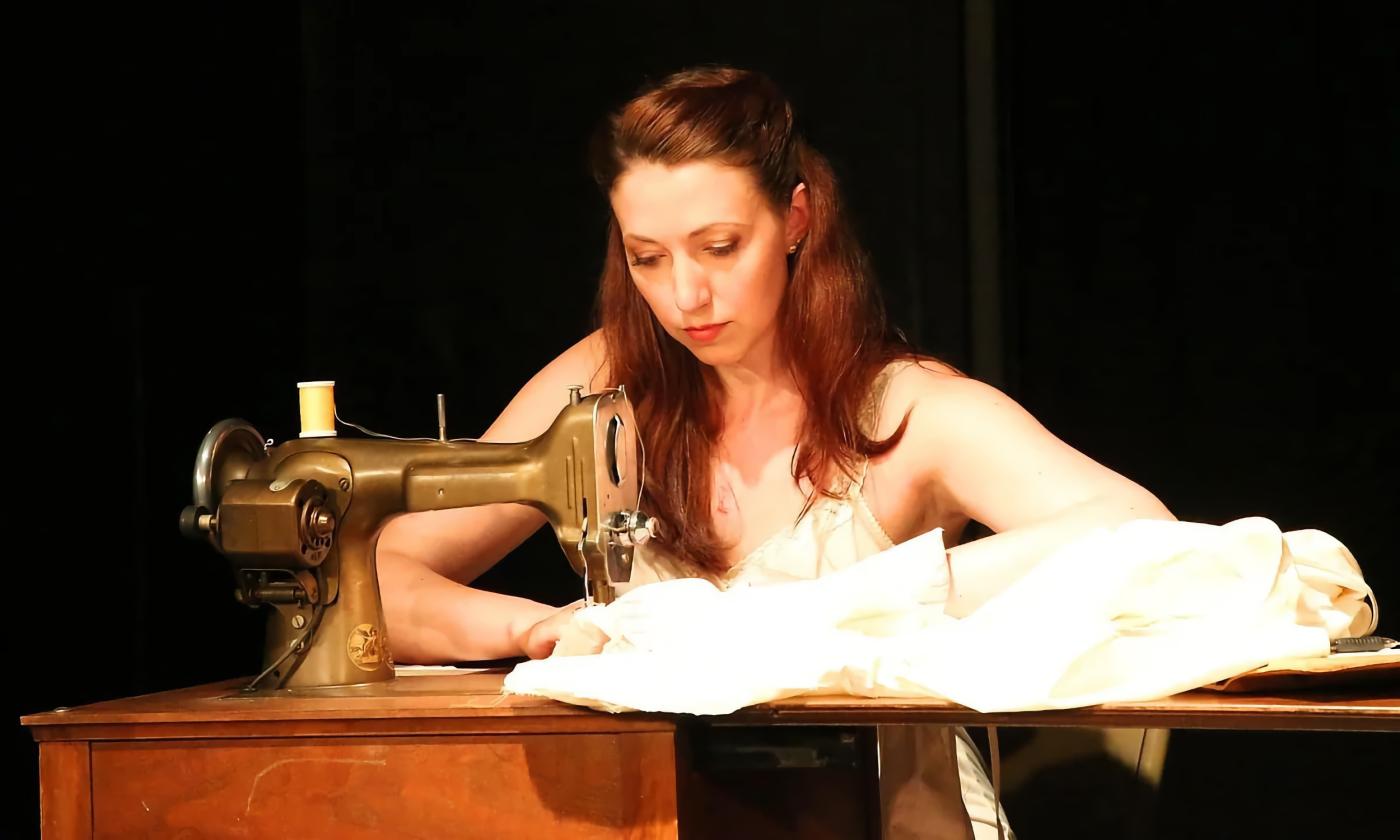 Sat. Sept. 23, 2023 | 2:00 p.m. & 7:00 p.m.
THIS EVENT HAS BEEN RESCHEDULED. The new times are at 2:00 and 7:00 p.m. on September 23, 2023. 
A theater artist from Kentucky, Lisa Egan Woods performs in her play, Thread and Bone, on Saturday, September 23 at 2:00 and 7:00 p.m. Both performances take place at the St. Augustine Waterworks.
The play, described as a memoir and eulogy, uses a dressmaking project as a way for the artist to reflect on her life and on the death of her sister. During the play, Lisa tears a dress apart and restitches it, while sharing her grief and discussing her own heart condition and surgery. The play focuses on the ways grief and memory work to re-make each of us and it celebrates family while providing both an honest and funny take on life and dress-making.
This play was performed at both the 2023 Cincinnati Fringe Festival and the 2018 Chicago Fringe Festival and received high praise at both events.
Admission: $12.50 per person. Tickets may be purchased by going to this link.  Tickets purchased for the original dates will be exchanged for the new date or refunded.
When: Saturday, September 23, at 2:00 p.m. and 7:00 p.m.
Where: At the Waterworks, 184 San Marco Avenue, St. Augustine, Florida.
The St. Augustine Waterworks is listed on the National Register of Historic Places and was built in 1898 to be a waterworks for the city. When a growing population necessitated the move to a new location, the building served time as a community center and theater and was later left unused. Now fully renovated again, this facility is accessible and has free parking, yet retains its historic architectural properties and charm.