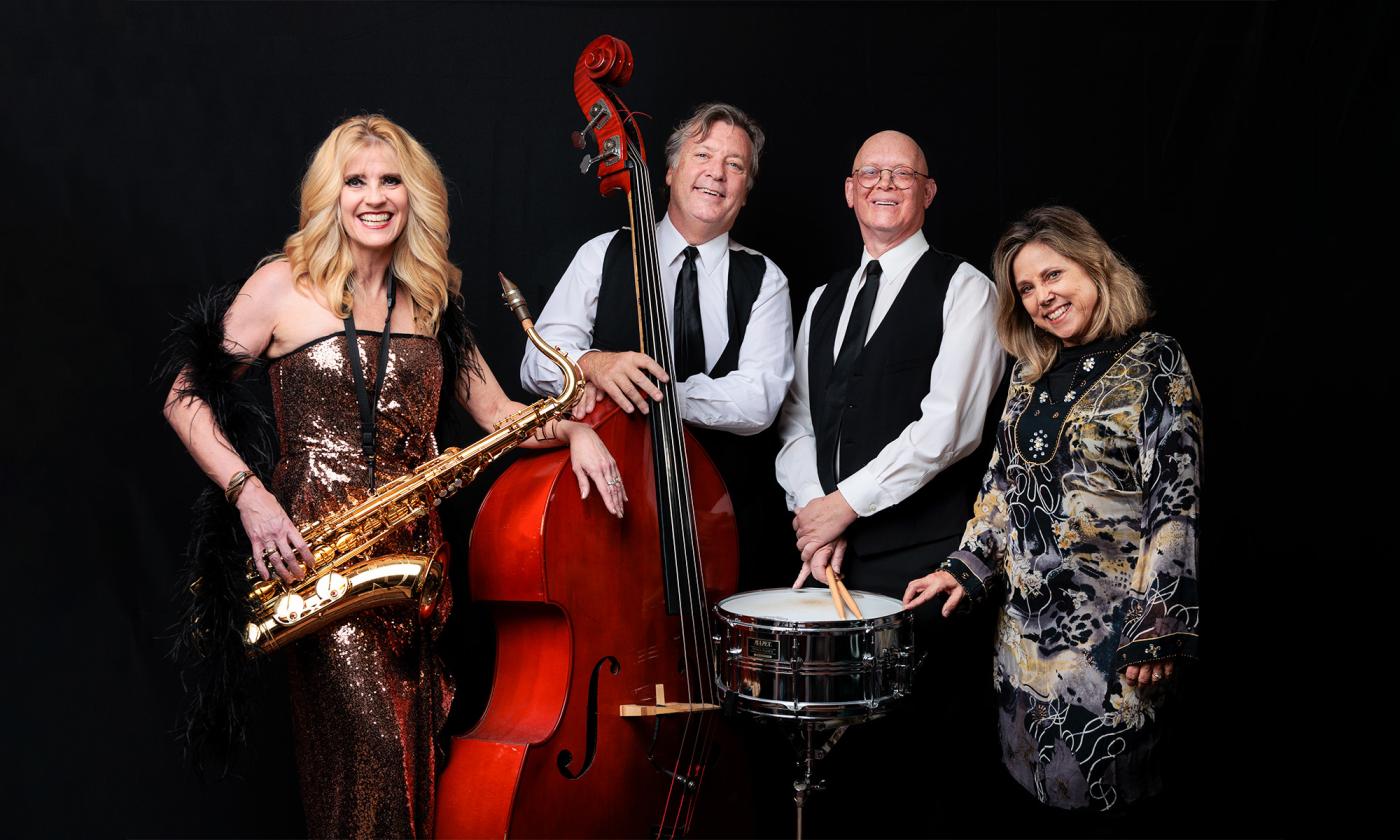 Thursday, June 1, 2023 | 1:00 p.m.
The Teal Cabana Band present "Jazz Through the Ages" as part of the St. Augustine Waterworks Words and Music Series on Thursday, June 1, 2023, from 1:00 to 2:00 p.m. This performance is presented by EMMA Concerts.
The Teal Cabana Club Band produces a relaxed and smooth version of jazz, playing old standards with a few fusion pop and show songs tossed into the fedora.
Led by Shari Little, who is the lead vocalist and plays saxophone and flute, the Teal Cabana Club Band includes Dave Partridge on upright bass, Anna DeProspero on keyboards, and John Dickie on percussion. The group is as eclectic as their playlist. Shari is a drama teacher and musician; Anna also plays harpsichord and piano and performs solo and with other groups; Dave can be seen around town playing Americana, folk, and rock with various bands; and John is a well-known singer/songwriter and leader of the John Dickie IV and the Collapsible B. 
Admission: Free
When: Thursday, June 1, 2023, from 1:00 to 2:00 p.m.
Where: The St. Augustine Waterworks, 184 San Marco Avenue, St. Augustine.  While the address is 184 San Marco Avenue, the only driveway on San Marco is Exit Only. Access to the Waterworks is through the St. Augustine Main Library parking lot. (Use 1960 North Ponce de Leon in your GPS.)