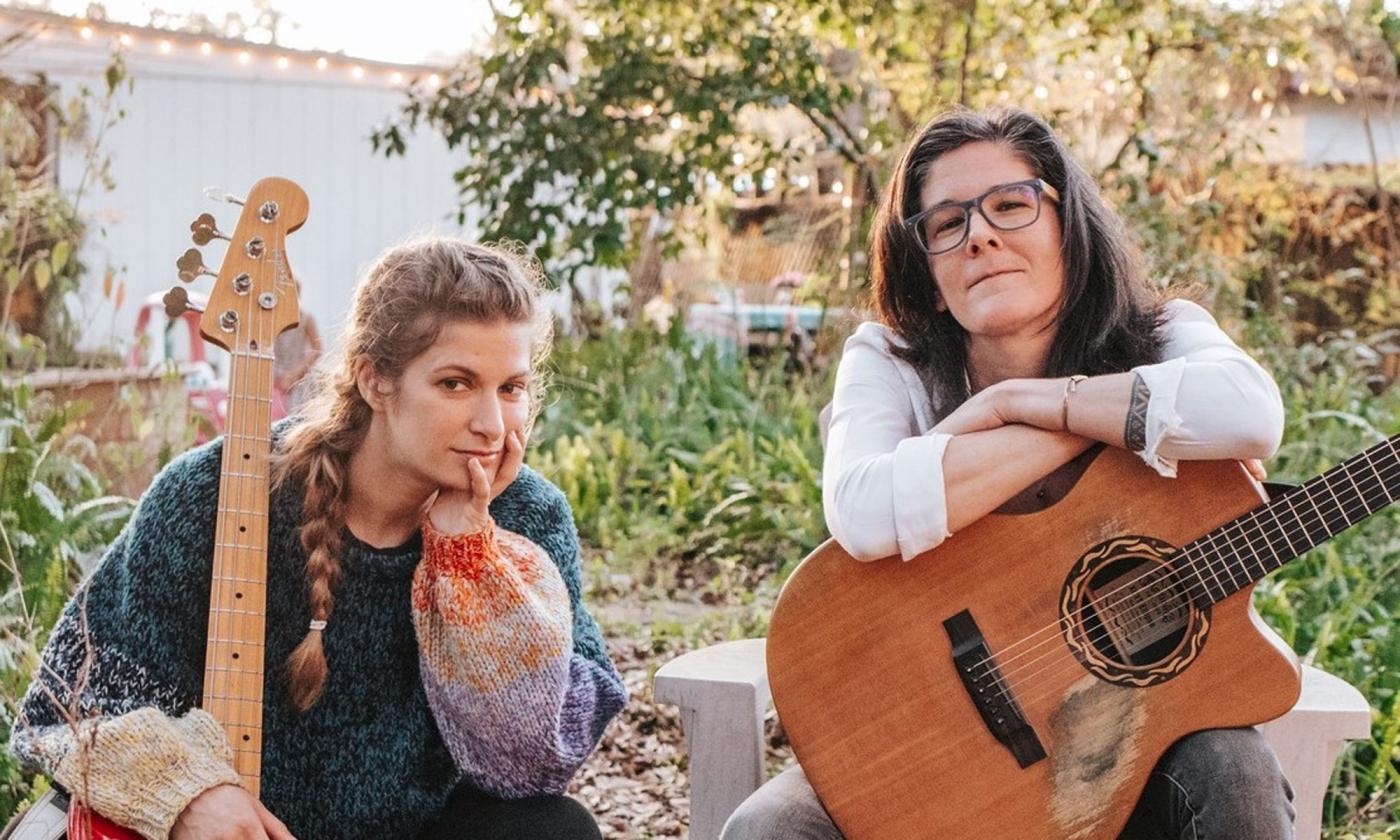 Bad Dog Mama
The only female, harmony-driven duo showcasing blues, pop, rock, folk, Americana, bluegrass, and doo-wop.
Ask anyone in the music scene about St. Augustine's Bad Dog Mama and the answer will always be the same - they bring the house down. This female duo highlights the power of harmonies, percussive rhythm, and dynamic choice of song. Their body of original work seems as endless as their cover set list, which includes artists from The Talking Heads, Prince, and Nancy Sinatra to The Rolling Stones, Elvis, Amy Winehouse, and The Killers. The freight train of their rhythmic consistency is unmatched, as if the duo is playing to a metronome. Admittedly, the members have slept with one under their pillow to achieve the precision of landing on the beat, time and time again.
Members include electric bassist Lauren Gilliam of famed local ensembles The WillowWacks (folk/Americana) and The Young Step (rock and roll). She is joined by powerhouse player and acoustic guitarist Chelsea Saddler, who recently won first place in The Gamble Rogers Folk Festival songwriting contest. Both members share the responsibility of singing lead vocals as well as back-up harmonies. The duo switches the vocal lead back and forth for each song, mimicking a see-saw of sound. What makes their vocal combination so intense is the difference in their voices. Lauren's voice harbors a timelessness of an angelic nature, much like Eva Cassidy, while Chelsea channels heavy-hitters such as Janice Joplin and Grace Slick of Jefferson Airplane. Together the duo charges the stage like a fox after a rabbit, chasing a level of explosiveness that is reminiscent of epic bands like Queen and Fleetwood Mac. They are truly organic in their love for music and are masters at pulling a crowd in to their world of sound.
Editor's Note:
We encourage you to verify event times and details with the organizers, as they may change.