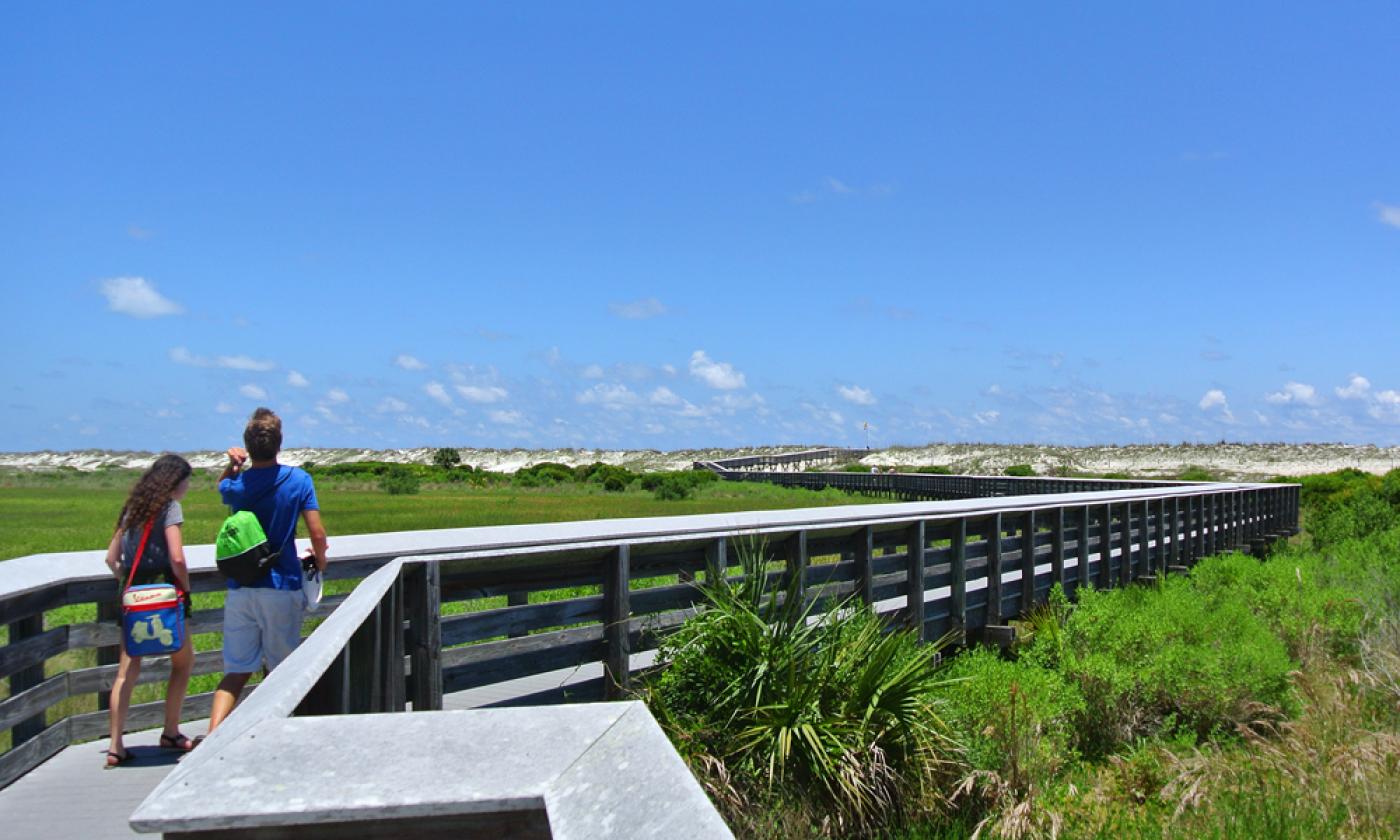 Currently open.
Mon - Sun:
8:00 am - 5:30 am
8:00 am until sundown
Anastasia State Park ranks #6 on the list of the best state parks in the United States and is known for an assortment of exciting recreational activities. Camping, windsurfing, kayaking, fishing, hiking, swimming, and sailing are available at Anastasia State Park. Sixteen hundred acres of land and four miles of dazzling oceanfront views continue inviting travelers from near and afar. Visitors can slow down and take in the bright and blissful beach views, float along the waves, or sink into the depths of a good book on the soft and sandy shore.
A magnificent view of osprey, warblers, spoonbills, buntings, eagles, and other wildlife is on the Ancient Dunes Nature Trail. Visitors can gain a higher appreciation for the environment and its conservation. The 138 campsites give visitors the chance to spend a night near a campfire, take full advantage of the facilities, book a wedding, or enjoy an event. 
There are also two stores within Anastasia State Park. The first store is Anastasia Water Sports, which offers sailboard, kayak, and other watercraft rentals. The second store is the Island Beach Shop and Grill which sells camping supplies, snacks, lunch and other items designed to make a trip to Anastasia State Park an extraordinary experience. 
Pets are not permitted on the beach.
Currently open.
Mon - Sun:
8:00 am - 5:30 am
8:00 am until sundown