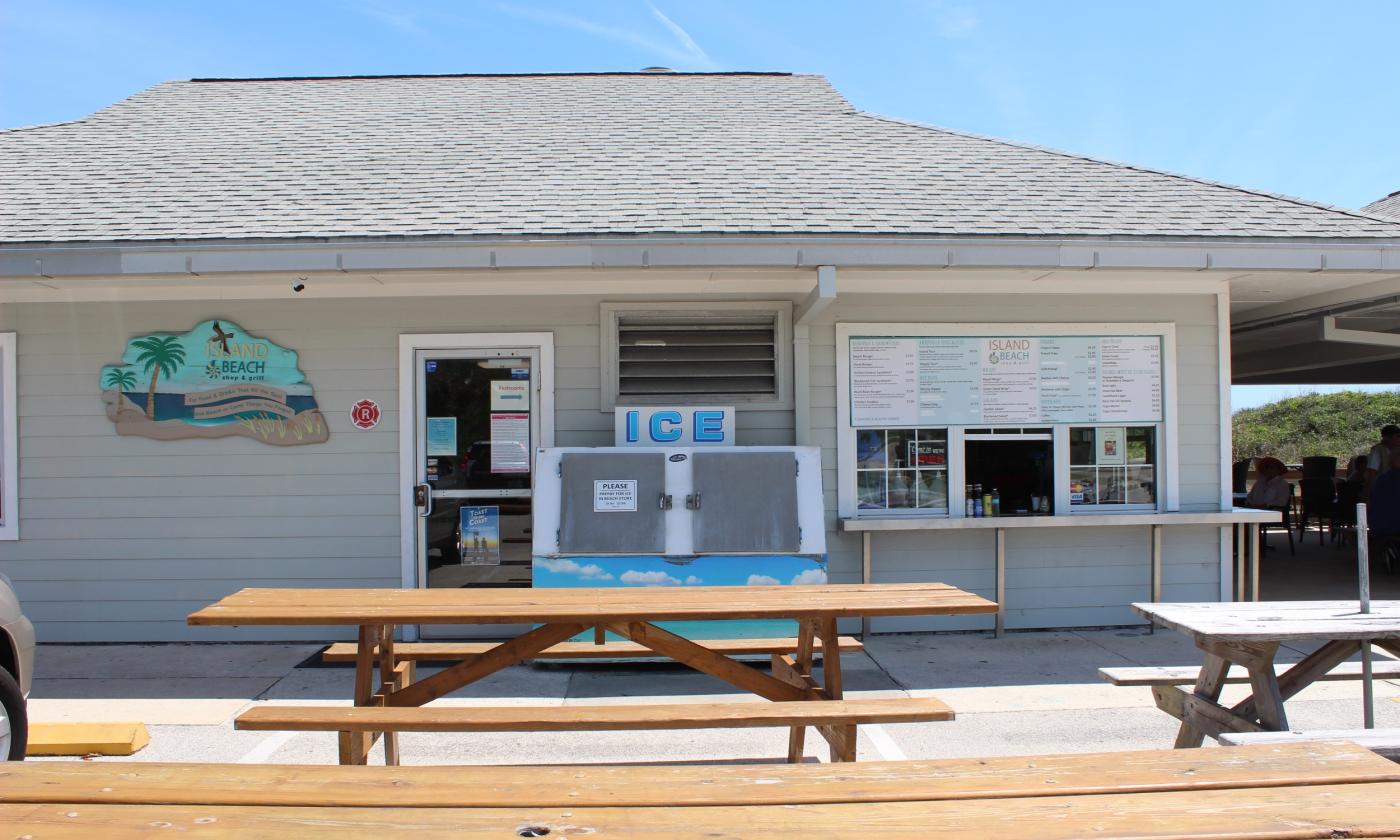 Mon - Sun:
9:30 am - 5:00 pm
Island Beach Shop and Grill is located inside Anastasia State Park and offers burgers, sandwiches, wraps, tacos, and salads to those visiting. A variety of sweet treats, frozen drinks, beer, and wine are also available. In addition to the food, the shop sells souvenirs and the kind of things forgotten but necessary for a trip to the beach or park — sunscreen, apparel, beach toys, camping gear, and ice.
Sit and enjoy a meal at one of the picnic tables outside, with complimentary WiFi being an added plus.
The counter service and shop is open every day from 9:30 - 5:00 p.m. If the park is available to the public, then the business is as well.
There is an $8.00 fee to enter the park.
Mon - Sun:
9:30 am - 5:00 pm