Anatol Studio
Next to the Oldest Wooden Schoolhouse
14 St. George Street, #G, St. Augustine, FL, 32084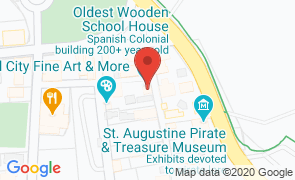 Anatol Sztepa has been creating carved portraits for more than 39 years throughout Florida. Portraits are created using varied techniques such as hand-carving chisels, technology plunge, or mixed technique.

Anatol Studio offers portraits in a variety of sizes and prices, ranging from small to large, $25-$425. 

No Reviews Yet...

Be the first to Review Anatol Studio !




Restaurants
Near Anatol Studio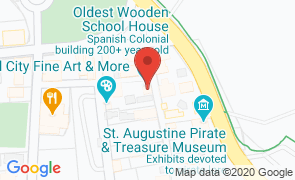 Anatol Studio
Next to the Oldest Wooden Schoolhouse
14 St. George Street, #G, St. Augustine, FL, 32084
(904) 819-9997