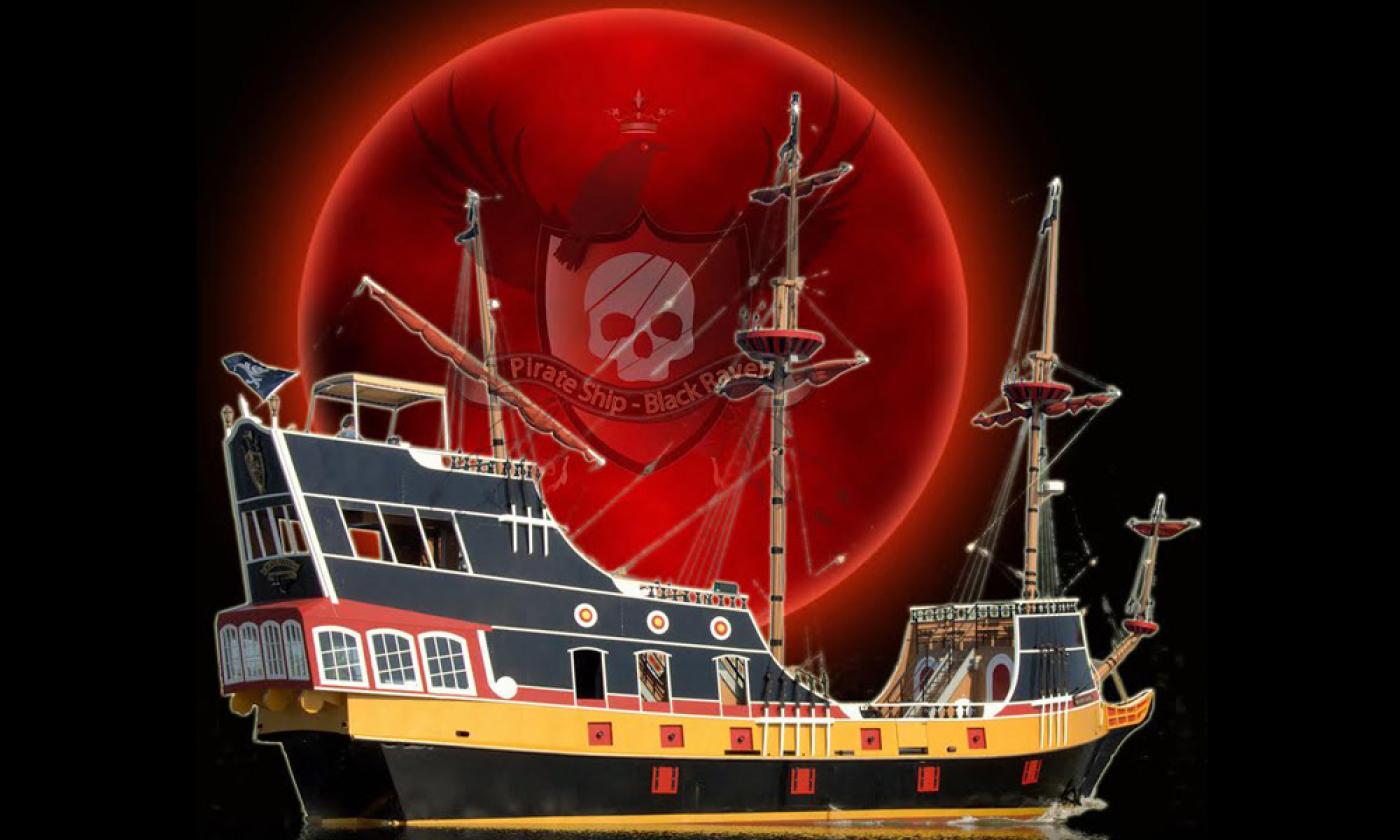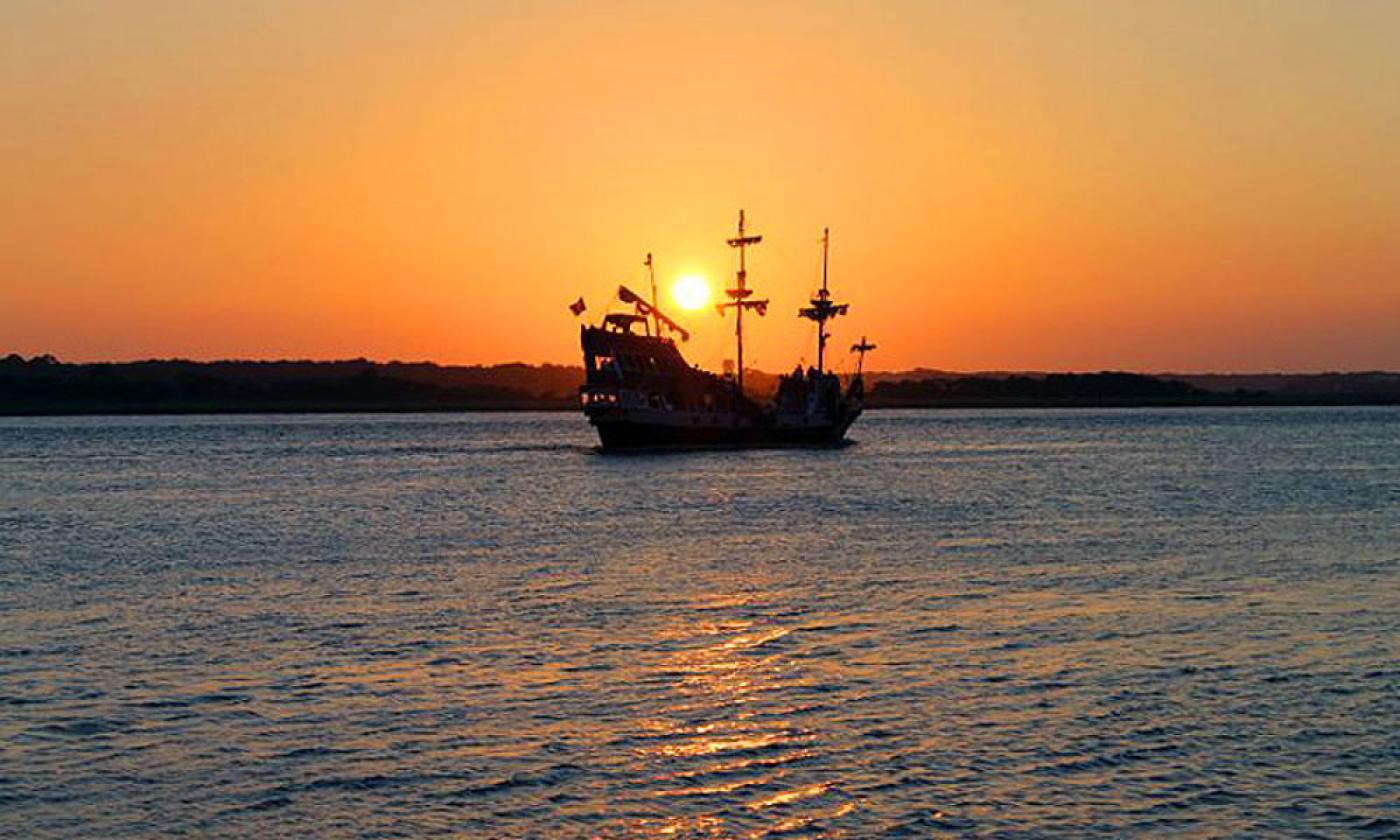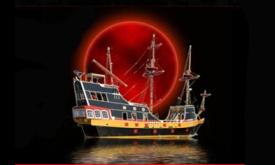 Black Raven Adventures hosts the only live and interactive pirate cruises in St. Augustine. The Black Raven was designed and built to be a floating performance stage, and the talented crew of buccaneer lads and lasses engage with the audience as they present their live, unscripted show on all things pirate. Black Raven Adventures offers several different touring options:
Treasure Hunt (all ages): The show starts off when Capt. Hook steals the treasure chest right in front of Black Raven's crew. Sword fights and cannon fire result, and culminate in a sea battle between the two ships, the Black Raven and the Queen Anne's Revenge. Along the way, there are plenty of activities for both kids and adults, including treasure sharing, sword fighting lessons, face painting, and more. The tour departs at 2:15 and 6:15 p.m. daily. Tickets are $39.95 for adults, $29.95 for children ages 3-12, and toddlers 2 and under are $9.95.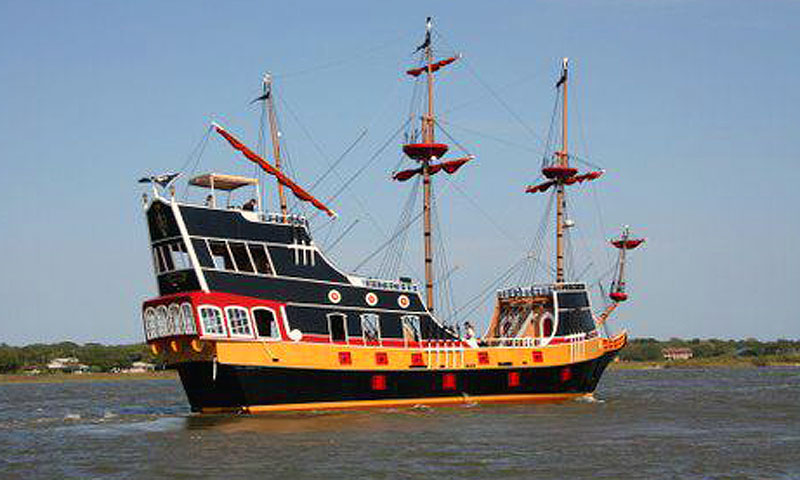 Rum Runners (adults 21+ only): This adult-oriented and audience-driven show is not for the easily offended, but is full of outrageous fun aboard ship. Guests can enjoy a mix of songs, jokes, skits, and stories, all delivered pirate-style and unscripted, as the lively crew interacts with the audience. A full cash bar is available. The tour departs at 8:15 p.m. on Fridays and Saturdays. Tickets are $29.95 per person (adults ages 21+ only).
Birthday Adventure: This special show is designed to give children the birthday adventure of a lifetime. The cruise is similar to the daily Treasure Hunt tour, but focuses on the guest(s) of honor. Each child whose birthday is being celebrated receives a special Treasure Chest delivered by Capt. Hook himself (optional by the parents). All children will get a loot bag, with cupcakes and beverages for all passengers. The tour departs every Saturday at 11:15 a.m. Prices for this tour are the same as for the Treasure Hunt cruise.
Reservations are always recommended and visitors should please call ahead to reconfirm the departures. Black Raven advises guests not to travel long distances for their tours without checking first, as schedules may change due to weather or unforeseen circumstances.
For more information and to make reservations, call (904) 826-0444 or (877) 578-5050 or visit the Black Raven website here.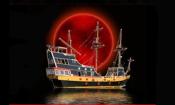 Have a Question?