The Blue Mantle
Located next to the Mission Nombre de Dios
81 San Marco Avenue, St. Augustine, FL, 32084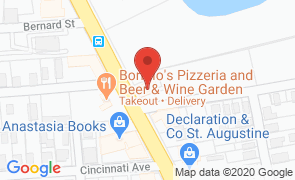 Hours
of Operation
Sun - Mon:
Closed

Tue - Wed:
10:00 am - 6:00 pm

Thu:
Closed

Fri - Sat:
10:00 am - 6:00 pm

The Blue Mantle on San Marco in St. Augustine offers art, candles, books, and other items all made by Catholic artists or artisans from St. Augustine and around the world. Located just south of Mission Nombre de Dios, The Blue Mantle provides faithful Catholics with souvenirs, art, and religious items, including Milagro wall art. Visitors find candles, men's skin care products, skateboards, socks, and cards. The Blue Mantle sells coffee beans roasted by monks and soaps created by an order of nuns. They also offer many books, both for children and adults.

The Blue Mantle is located in Uptown San Marco at 81 San Marco Avenue in St. Augustine. They are open on Tuesday, Wednesday, Friday, and Saturday from 10:00 a.m. to 6:00 p.m.

No Reviews Yet...

Be the first to Review The Blue Mantle!




Restaurants
Near The Blue Mantle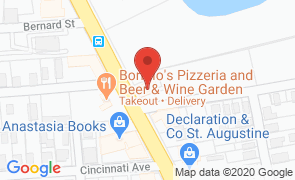 The Blue Mantle
Located next to the Mission Nombre de Dios
81 San Marco Avenue, St. Augustine, FL, 32084
(904) 907-2985
Hours
of Operation
Sun - Mon:
Closed

Tue - Wed:
10:00 am - 6:00 pm

Thu:
Closed

Fri - Sat:
10:00 am - 6:00 pm