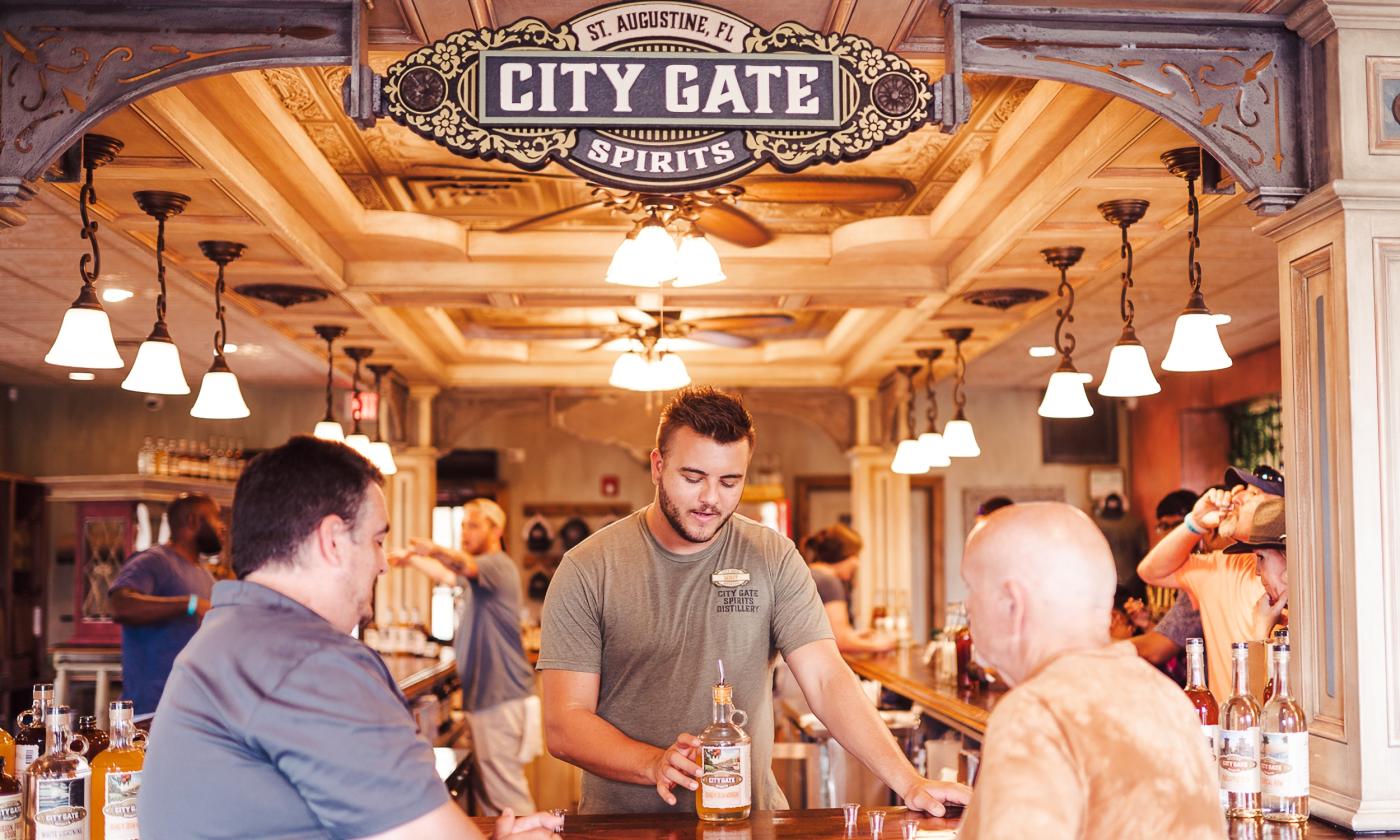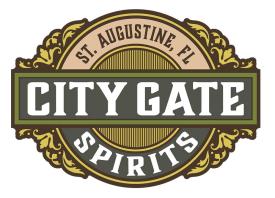 Currently open.
Mon - Thu:
11:00 pm - 7:00 pm
Fri - Sun:
11:00 am - 7:00 pm
City Gate Spirits offers visitors a "behind the scenes" look at their unique approach to alcoholic beverage production, including a free group tasting experience. City Gate Spirits provides samples of regional and tropical flavors of easy-sipping whiskey, and rum, as well as their one-of-a-kind local Florida moonshine.
Visitors to City Gate Spirits are introduced to St. Augustine's 450-year tradition of distilling, brewing, and wine-making as they participate in an interactive group tasting, sampling four to six flavors currently in production, all of which are for sale in the store. All products are created and bottled on-site by City Gate's master distillers, who are available to answer questions about their new take on this historic process.
Moonshine
In a homage to their southern roots, City Gate Spirits offers three flavors of locally-created Moonshine: Apple Pie, Orange 'N' Cream, and White Lightning. The latter is, of course, clear un-adulterated and un-aged Whiskey — a classic bolt of lightning that "packs a punch."  Apple Pie Moonshine is the adult version of the iconic dessert, with more than a hint of apple, vanilla, and cinnamon. Orange N' Cream Moonshine combines Florida's favorite citrus with sweet southern cream for a delightfully nostalgic taste. 
Whiskey
City Gates creates smooth whiskies in four flavors: Peanut Butter, Salted Caramel, Cinnamon, and Smoke Maple.  Salty, sweet, and bold, the Peanut Butter Whiskey presents a nutty, salty flavor with a surprising chocolate finish. Even sweeter, Salted Caramel Whiskey adds oak, vanilla, caramel, and a touch of salt creating a whiskey that's delicious after dinner over ice — or over ice cream. Snowbirds and northerners who have migrated south will enjoy another sweet blend-in, Smoked Maple Whiskey, with its caramel finish. For a spicier treat on a cool night, the Fourth of July, or anytime the mood strikes, spicy hot Cinnamon Whiskey celebrates any day with a bang. 
Rum
Those who enjoy the islands and their iconic rums will appreciate the flavored rums crafted by the distillers at City Gates. Spiced Orange Rum, offered seasonally for the holidays, combines the zest of spiced rum with the zesty flavor of orange peels. Tropical Rum blends the sweet flavors of mango and coconut with lime tartness for a balanced citrus and coconut libation. Pineapple Rum is tropical, inviting, and reminiscent of sunny days and sandy beaches. Finally, Coconut Rum is light and balanced with coconut and toasted vanilla to provide a fresh drink on a hot day. Hammock not included.
City Gate
The name — City Gate Spirits — reflects the shop's location just inside the historic entrance to the City of St. Augustine, directly across from the Castillo de San Marcos National Monument. Just as residents once welcomed friends through the City Gate, City Gate Spirits now welcomes visitors to stop by and create some moonshine memories.
City Gate Spirits is open from 11:00 a.m. to 7:00 p.m. seven days a week.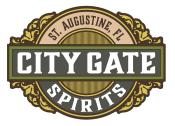 Currently open.
Mon - Thu:
11:00 pm - 7:00 pm
Fri - Sun:
11:00 am - 7:00 pm
Have a Question?