City Gate Spirits Distillery
On the bayfront, directly across from the Castillo de San Marcos
11 St. George Street, St. Augustine, FL, 32084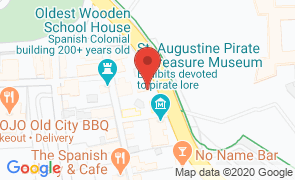 Hours
of Operation
Sun:
11:00 am - 7:00 pm

Mon - Thu:
12:00 pm - 6:00 pm

Fri - Sat:
11:00 am - 7:00 pm

The recently-opened City Gate Spirits is Florida's newest distillery, offering visitors a "behind the scenes" look at their unique approach to alcoholic beverage production, including a free group tasting experience. City Gate Spirits provides samples of regional and tropical flavors of whiskey, rum, and vodka, as well as their one-of-a-kind local Florida moonshine.

Visitors to City Gate Spirits are introduced to St. Augustine's 450-year tradition of distilling, brewing, and wine-making as they participate in an interactive group tasting, sampling four to six flavors currently in production, all of which are for sale in the store. All products are created and bottled on site by City Gate's master distillers, who are available to answer questions about their new take on this historic process.

From Apple Pie Moonshine to Pineapple Rum and Sweet Tea Vodka, the flavors of the South and of the tropics are carefully crafted into the "spirits of vacation" at this new attraction in downtown St. Augustine.

The name — City Gate Spirits — reflects the shop's location just inside the historic entrance to the City of St. Augustine, directly across from the Castillo de San Marcos National Monument. Just as residents once welcomed friends through the City Gate, City Gate Spirits now welcomes visitors to stop by and create some moonshine memories.

City Gate Spirits is open seven days a week.

No Reviews Yet...

Be the first to Review City Gate Spirits Distillery!




Restaurants
Near City Gate Spirits Distillery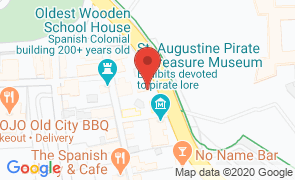 City Gate Spirits Distillery
On the bayfront, directly across from the Castillo de San Marcos
11 St. George Street, St. Augustine, FL, 32084
(904) 454-8006
Hours
of Operation
Sun:
11:00 am - 7:00 pm

Mon - Thu:
12:00 pm - 6:00 pm

Fri - Sat:
11:00 am - 7:00 pm