Coat of Arms Shoppe
Next to the Five & Dime General Store
113 St. George Street, St. Augustine, FL, 32084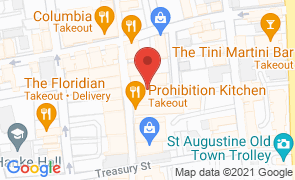 Hours
of Operation
Sun - Sat:
10:00 am - 7:00 pm

Fantasy dragon statues, fairies, Harry Potter memorabilia, and Star Trek bobble heads are just some of the fun finds at the Coat of Arms Shoppe on St. George Street in St. Augustine.

In addition to being a unique gift shop, the Coat of Arms Shoppe is also a place to do genealogy research. Visitors can discover their family history, their family crest, and then leave the shope with a surname certificate.

No Reviews Yet...

Be the first to Review Coat of Arms Shoppe!




Restaurants
Near Coat of Arms Shoppe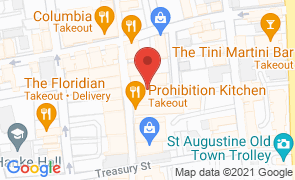 Coat of Arms Shoppe
Next to the Five & Dime General Store
113 St. George Street, St. Augustine, FL, 32084
(904) 810-5877
Hours
of Operation
Sun - Sat:
10:00 am - 7:00 pm