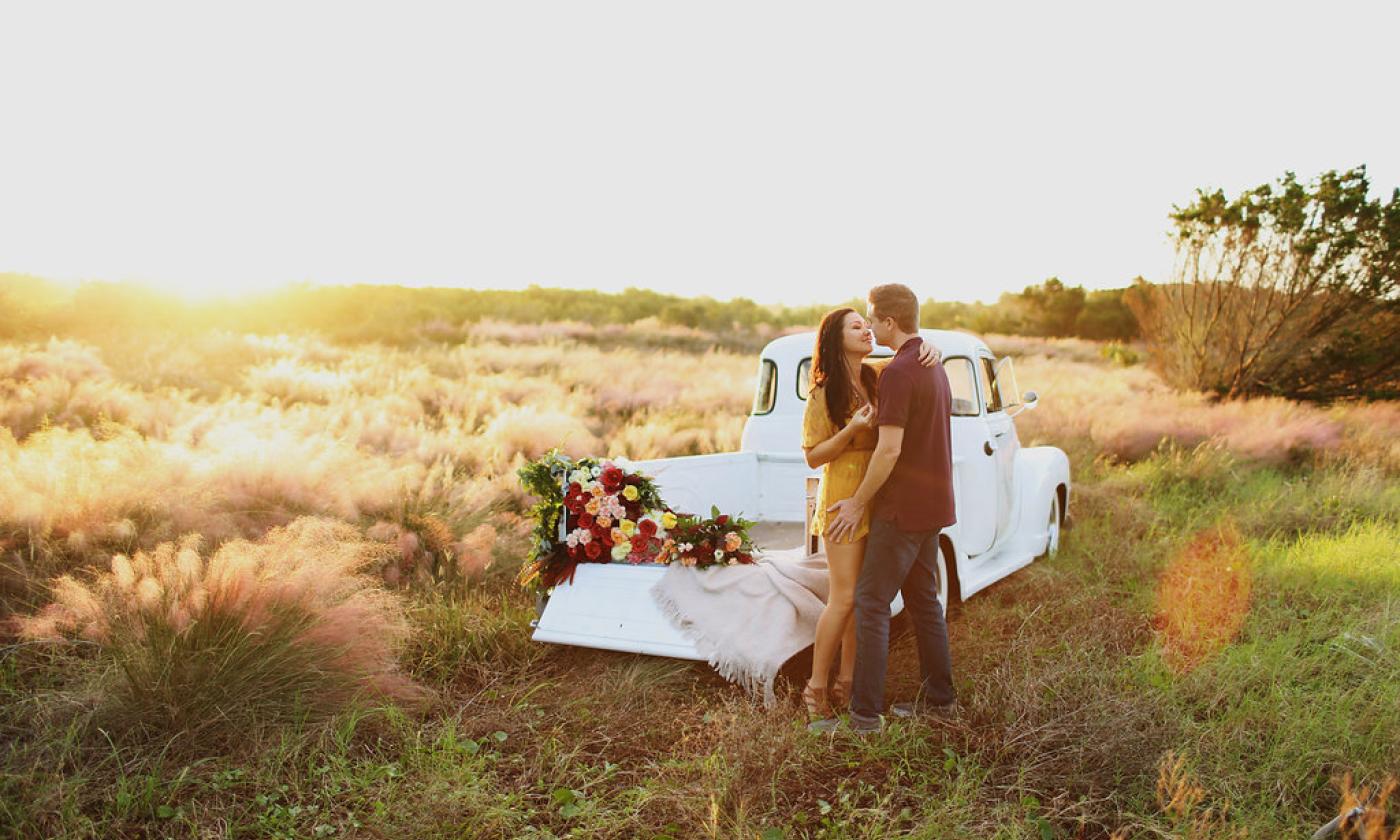 Feather & Bloom is a florist and flower shop specializing in floral arrangements for special occasions and weddings. The shop also has flower bouquets available on demand with an on-site fridge holding a plethora of fresh cuts. Choose from small, media, and large arrangements of hard-to-grow and popular seasonal flowers. 
They also have a lovely vintage white pick up truck that can be used for engagement and wedding photo shoots or parties. A custom arrangement can also be included. 
Feather + Bloom displays at the St. Augustine Amphitheatre Farmers Market each week. Check their website to see their schedule.