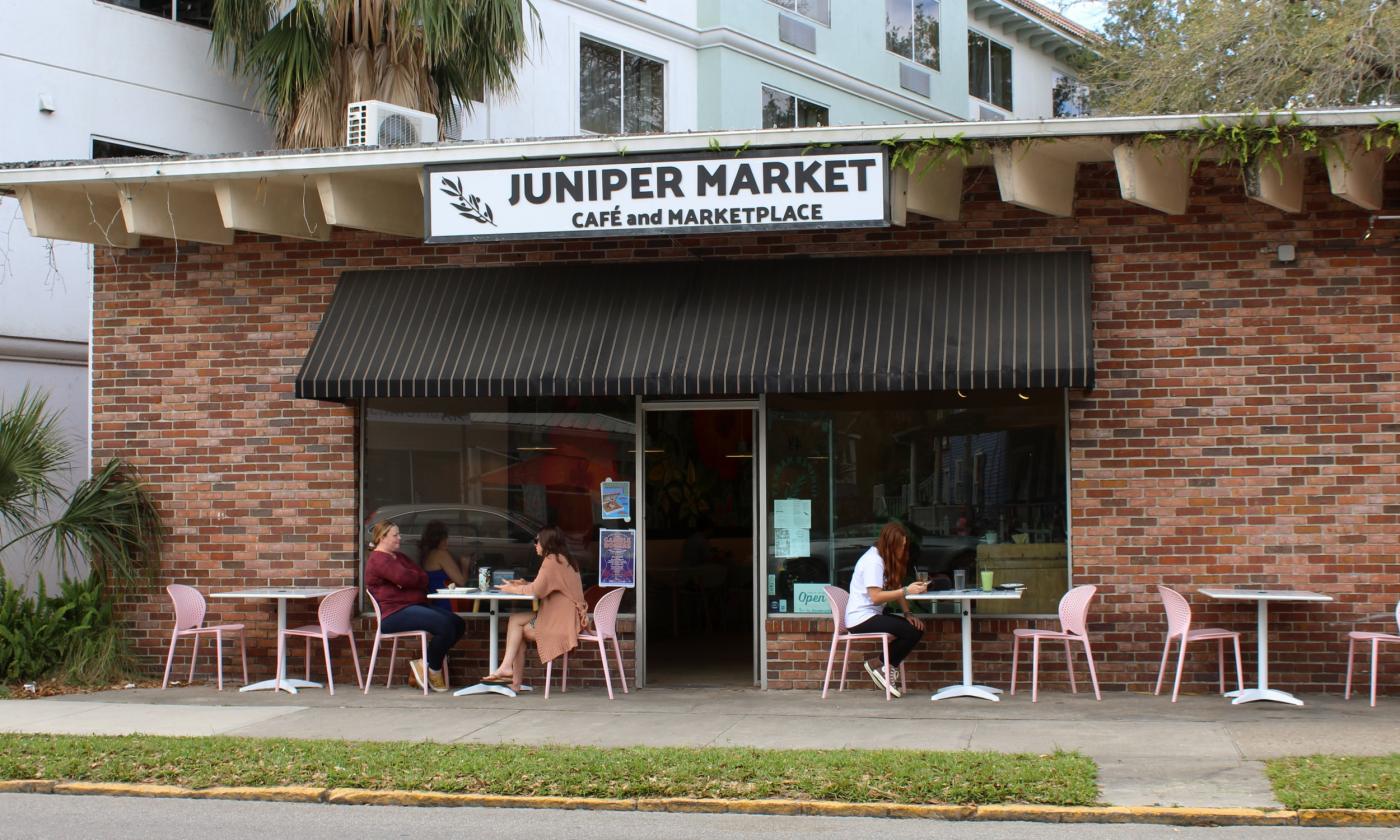 Juniper Market — known for their Vietnamese iced coffee, Havarti and fig grilled cheese, and Happy Trails cookies — now serves breakfast and lunch at their restaurant at 48 San Marco Avenue. This bright location offers seating inside with room for friends to gather, and tables outside for those who wish to enjoy the Uptown neighborhood.
The expanded menu includes both new and old favorites, such as goat-cheese quiche, house-made granola, salmon cake pita, and a number of salad meals. All of Juniper Market's food is made from scratch using seasonal ingredients.
Juniper Market specializes in healthy drinks. Cold drinks include Vietnamese iced coffee, Greek frappe, and lemonade sweetened with agave and flavored with fresh ginger. Hot drinks include London fog tea, macchiato, chai latte, and locally-roasted organic coffee. Beer and wine are also available.
Juniper Market is a haven for those who want to sit quietly, chat with friends, meet over coffee, or grab breakfast, lunch, or an early dinner.