Juniper Market
73 San Marco Ave, St. Augustine, 32084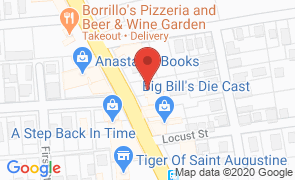 Hours
of Operation
Sun:
Closed

Mon:
10:00 am - 4:00 pm

Tue - Sat:
8:00 am - 6:00 pm

Open at 8:00 a.m. Monday through Saturday, Juniper Market begins the day with hand-crafted espresso and coffee drinks and tempting morning foods from quiche to pastries.

Throughout the day, Juniper offers sandwiches, salads, soup, grab-and-go meals, and beer and wine.

Juniper Market specializes in healthy drinks both cold, such as Vietnamese iced coffee, Greek frappe, and fresh-pressed juice and smoothie — and hot such as London Fog tea, Macaccino, chai latte, and locally-roasted organic coffee. Guests may enjoy the inside tables and corner window bar, or opt to sit outside on the front patio.

Juniper Market shares this beautiful renovated building, known as Gray 1908, with artist Jenna Alexander.
Things to Do
Near Juniper Market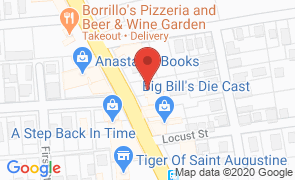 Juniper Market
73 San Marco Ave, St. Augustine, 32084
Hours
of Operation
Sun:
Closed

Mon:
10:00 am - 4:00 pm

Tue - Sat:
8:00 am - 6:00 pm