Coffee House Realty Cafe
Next to Uptown Swinery
47 San Marco Ave., St. Augustine, 32084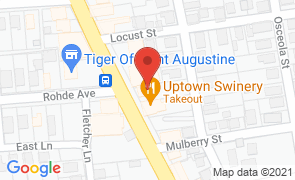 Hours
of Operation
Sun:
8:00 am - 3:00 pm

Mon:
Closed

Tue - Sat:
7:00 am - 5:00 pm

A traditional coffee house and full service realty cafe located in a beautifully restored Victorian styled mansion built in 1910, Coffee House Realty Cafe is owned by two local artists and baristas. With a wraparound porch that features a swing, guests can relax and take in the scenes of San Marco Avenue in the Uptown neighborhood. Inside, visitors can enjoy a warm, cozy atmosphere with books, games, and plenty of places to sit and chat while admiring the paintings created by the owner-artists.

The old-fashioned coffee house features fruit parfait; freshly baked cookies; key lime pie; fresh fruit smoothies; scones; filled croissants; espresso frappes; chai tea latte; hot chocolate; and, coffee. In an effort to be kind to the planet, Coffee House Realty Cafe offers organic coffee and tea, and uses biodegradable utensils and plates.

No Reviews Yet...

Be the first to Review Coffee House Realty Cafe!




Things to Do
Near Coffee House Realty Cafe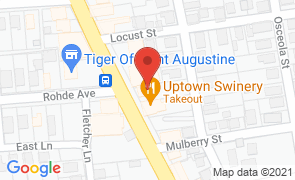 Coffee House Realty Cafe
Next to Uptown Swinery
47 San Marco Ave., St. Augustine, 32084
Hours
of Operation
Sun:
8:00 am - 3:00 pm

Mon:
Closed

Tue - Sat:
7:00 am - 5:00 pm